Christmas Trends 2022 are going to be filled with merriment and memories. It's time to deck your halls with the best selection of festive holiday entertaining ideas and decorations!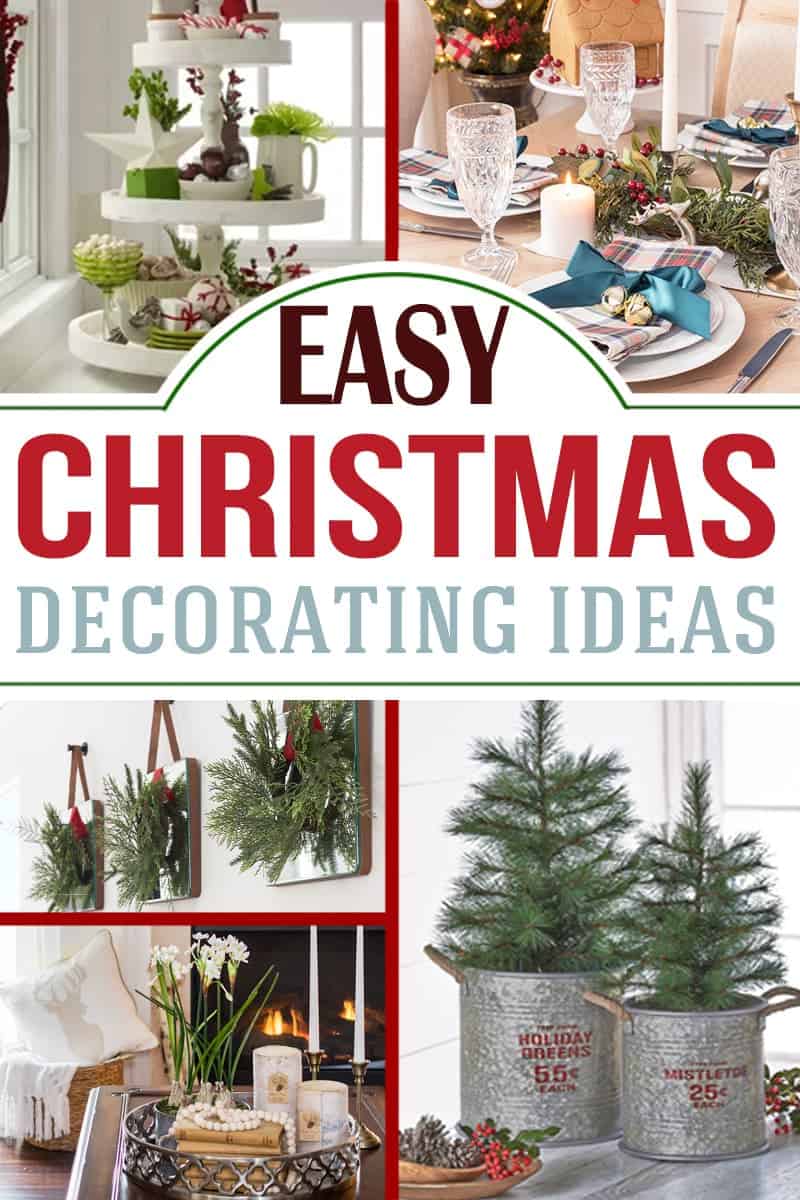 Well, it's officially the mad dash of the holiday season! Is it just us or does it feel like it sneaks up faster each year? After a difficult year, the feeling in the air is to create a joyful and uplifting space that exudes warmth, familiarity and family tradition.
But what are the biggest Christmas decorating trends for 2022? To kick off the festivities, I've rounded up a list of Christmas decorating must-haves. Find out the most popular holiday color schemes, and the decor trends that will put a personalized touch on the celebrations.
*Some of these may not be available out of season, but I update the list every year so stay tuned! Check out our Holiday Porch Decor Ideas, Gold & Red Christmas Tree, Christmas Kitchen Ideas, and Christmas Winter Wonderland Decorations for more inspiration.
Trendy Tree Decorating Ideas
1. It's a Charlie Brown Christmas Tree
Although for years plump pines have reigned supreme, the clean modern lines of sparse trees are surging in popularity. Minimal trees are excellent space savers and also easy to decorate! Sparse trees also allow for you to showcase the various decorations and lights you've collected over the years.
Incorporate natural elements for a rustic feel or go completely glam like this one from Julie Banner. Here are some of my favorite Charlie Brown style tree finds:
2. Nordic Vibe is Cozy Chic
Get a cozy ski lodge vibe with these trees. Whether is the traditional red and white or a tartan tree with navy & emerald, these beauties are sure to take center stage.
Pro tip: When setting up an artificial tree, take the time to hand fluff each and every branch for a natural look. It's best to fluff each section as you put the tree together rather than after its standing tall.
3. Jewel Toned Trees
While themes of rustic charm and soft neutral shades are still beloved, this season try an unexpected twist. From pink, to black, and bright jewel tones- nothing is on the naughty list when it comes to Christmas tree themes!
Although green is a traditional Christmas color, rich Emerald hues are making a splash like this emerald beauty from Inspired by Charm. It adds a splash of vibrancy to muted neutrals. Adding in emerald, or Christmas green accents is an easy way to transition towards a more modern vibe.
Got the Christmas blues? This navy and silver Christmas tree has made a strong case as a new neutral in recent years. Its versatility allows it to blend seamlessly into almost any decor style. This holiday season you'll find it everywhere from artificial trees, to ribbon, wrappings and accent pieces.
4. Out with the Tree Skirt
The ye 'ol tree skirt has been slowly replaced by the unique items to put around your tree base. From storage baskets to large picnic baskets, give your tree the royal treatment from trunk to topper.
Modern Tree Skirt Replacements: Swap the tree skirt out this year for something more substantial. Here are some fun finds:
More Christmas Decorating Trends 2021
5. Merry Smell Goods
Want an instant serotonin boost? There's nothing more joyful than the cozy smells of the holiday season. Achieve the ambiance of warm winter nights with a few of these merry-making ideas:
Bake gingerbread ornaments.
Make Pomander balls.
The Perfect Christmas candle -cinnamon, cider, cookies, and a freshly cut Cedar tree
Make a simmering potpourri.
Mix a few drops essential oils in a spray bottle and add water for a homemade holiday room spray.
Add fresh greenery to artificial trees get that fresh pine smell!
6. A Touch of Nostalgia
Christmas and nostalgia go hand in hand. While I'm not sure tinsel will ever come back, this year brings the return of creating a Christmas of mixing the old with the new. Showcase old memories while your family creates new one and hang all the ornaments!
Here are a few ways to add some nostalgia to your Christmas decorations:
Create a memento tree with ornaments from your childhood or by collecting special ornaments to commemorate each year.
Family favorite Holiday CD or playlist.
An old-fashioned train set chugging along.
Gingerbread house building is a jolly rite of passage.
Dust off that Village collection or try one of the modern paper versions.
7. Snowy Accents
Frosted and Flocked Christmas trees are still going strong. There's something so cozy about a traditional white Christmas. I can almost hear Bing Crosby crooning in the background.
A rustic tree like this one from Funky Junk Interiors is still a jolly good sight that brings all the cozy vibes.
This year warm splashes of blush, gold and ivory are also on the scene. the best holiday decor is decor that coordinates with items you already have. My favorite thing about these colors? They pair so well with classic red and green!
8. Tartan is Everywhere!
Plaid prints and tartans have been making a huge comeback the last few years. Traditional Scottish tartans are beautiful and add elegance to Christmas decor.
You can see our dining room theme in this Tartan Christmas decorations post from past years.
If you want to mix in some plaid into your Christmas décor, here are some of my favorite finds:
Click the photo to go to the item

9. Tiered Trays for Serving
Tiered trays are so adaptable I dedicated a separate post to them. They make an elegant serving tray for hors d'oeuvres, toppings, or desserts. But they also make an efficient coffee bar for guests, or the perfect seasonal table centerpiece.
Read more about my best ideas for tiered serving trays here.
10. Houseplants
Pine and firs may be THE Christmas foliage to have around the house, but the options for winter greenery is expanding.
Magnolia
Bay leaf
Cedar
Boxwood
Amaryllis
Paper whites
Poinsettias
Iced Branches (really hot this year!)
11. Budget Friendly Christmas Must-Haves
Most of us don't have huge budgets each year for Christmas decorating or entertaining. The "in" thing to do is to repurpose items on hand, and incorporate heirloom items from Christmas' past.
I've been mastering budget stretching and building my collection for years! Here are some of the tips I use to keep my entertaining budget for Christmas low:
Looking for some more budget-friendly crafts to decorate the home? Check these out: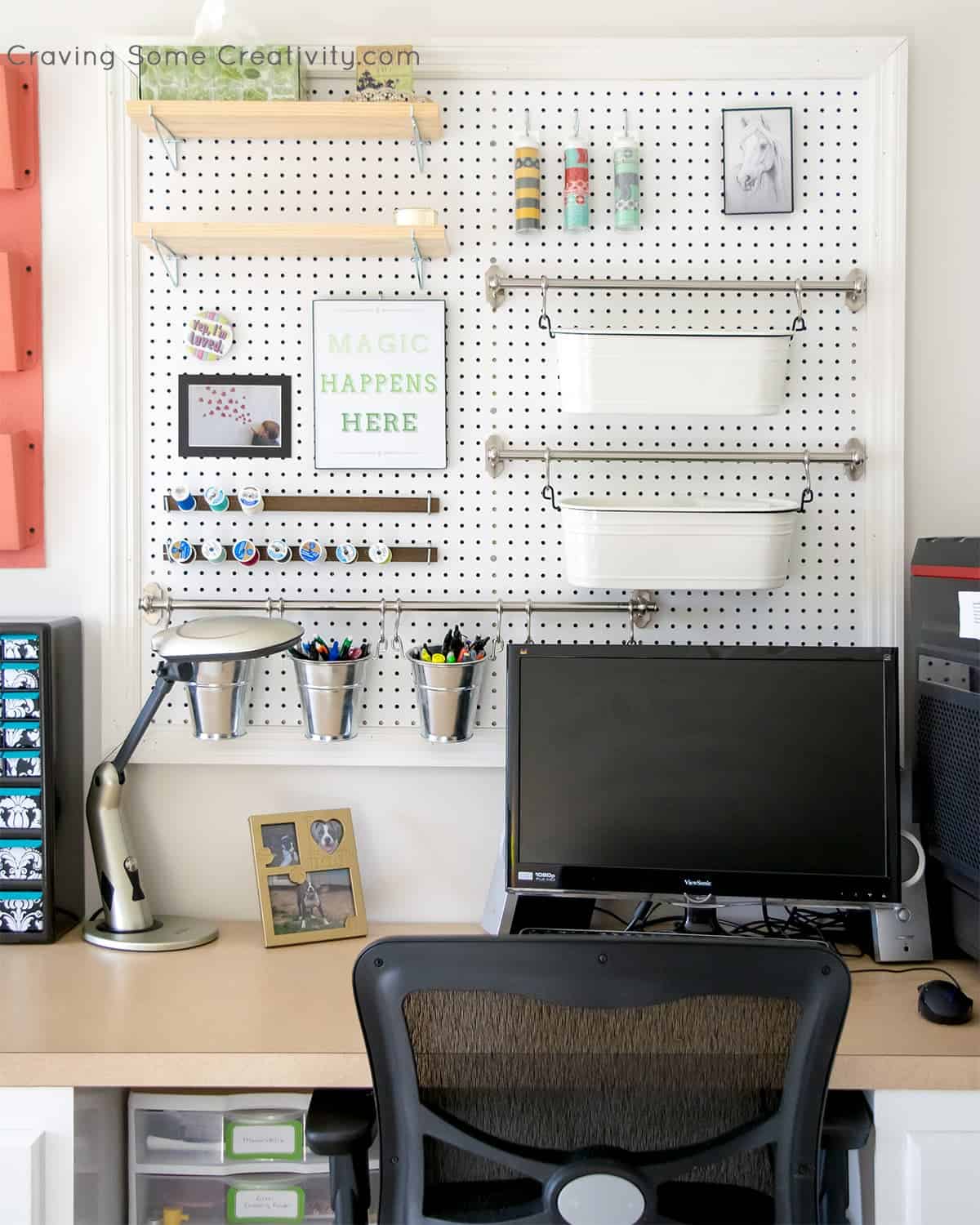 Grab our free series "Weekend Home Projects that will Transform Your Life"
Sign up below to receive updates including free printables, organization tips, home improvement projects, recipes and more!
More Christmas Decorating Ideas