I love a great Japanese grill but I find them to be very expensive. The experience of eating authentic Hibachi is amazing though and the food is much simpler than you think to recreate at home, even the Yum Yum sauce.
As an avid home cook, I always love meals that are large enough to make leftovers for lunches and possibly dinner the next day. There's just one problem: I have to really push them on hubby to take to work. I mean pretty much give him the "you will take this to work tomorrow" glare as I pack it up in separate containers. Do you have that problem? I thought everyone liked leftovers! My problem has a few exceptions though and hibachi with yum yum sauce never faces the leftover conundrum. He begs for the leftovers, and my darling alpha Marlboro man begs for no one.
I get the hibachi request about once a month, at least. And if there is zucchini ready in the garden, I don't even bother asking what to make anymore. I was pulling about 2-3 zucchini a week this summer, and I have none for freezing. None! Now I did get to make a few batches of muffins and bread, but the vast majority was used in shrimp, salmon, or chicken hibachi. A girls gotta give her man what he wants, right? I mean he was working so hard in helping me with my craft room, dinner was about the least I could do.
Now for the crowning achievement, the incredible mayo sauce. This is the exact Yum Yum sauce recipe I have used for years and it is spot on! I follow the recipe exactly and use Hellman's like it says, but I will add a few of my own notes. First, DO NOT LOOK AT IT while you are making it! There is something about water and mayo mixing that just makes me want to gag, seriously. Don't ruin your appetite. It really is amazing stuff! Secondly, the recipe recommends that it sit over night for best flavor blending, however it can be served just after making. I will say that the sauce does not taste quite right if it is cold. Room temp is best but my I keep it in the fridge and drizzle it over the hibachi so that warms it up just fine. Also, this sauce has always been completely eaten within a few days so I am not sure how long it is good for. Lastly, this makes like 2 cups of sauce, which is a lot! I often make a half sized version of the recipe.
Happy Dinnertime!
How to make Hibachi with Steamed Rice
The experience of authentic restaurant quality Hibachi is amazing and the food is much simpler than you think to recreate at home, even the Yum Yum sauce.
Print
Pin
Rate
Ingredients
1

lb

Meat of Choice

shrimp, chicken, or steak

2

Zucchini

4

oz

mushrooms

button is fine

1-2

Tbsp

unsalted butter

4

Tbsp

soy sauce

Low-sodium is fine

White Rice

Yum Yum Sauce
Yum Yum Sauce
1 1/4

cup

hellman's mayonaisse

1/4

cup

water

1.5

tsp

tomato paste

1

tbsp

unsalted butter

melted

1/2

tsp

garlic powder

1

tsp

sugar

1/4

tsp

paprika
Instructions
Blend together ingredients for Yum-Yum Sauce. Set aside. The sauce is best closer to room temperature than cold. It can be served immediately, but is best when allowed to sit for at least 2 hours.

Thaw and de-tail the shrimp (cut shrimp in half for bite sized). If making a different meat such as chicken or steak, cook appropriately.

Cut the Mushrooms into chunks. Cut zucchini in quarters lengthwise and cut the seeds out (personal preference)

Depending on the rice that you choose, make sure to cook your rice first according to package directions

In a warm Wok or Sauté pan melt ½-1 Tbsp of butter and place 2 Tbsp of Soy Sauce. With constant stirring place mushrooms and zucchini in and cook on medium high heat for 5-7 minutes or until al dente, stirring frequently. Place the veggies to the side. In a saute pan or wok (can be the same one) add the other ½-1 Tbsp of butter and 2 Tbsp of soy sauce and sauté the shrimp until done (pink and slightly firm) over medium high heat again with very frequent stirring (3-4 minutes). Drain any sweating and/or excess butter. Blend both together and sauté for 1 minute on high. Serve over rice with yum yum sauce on the side.
Nutrition
Serving:
1
cup
|
Calories:
510
kcal
|
Protein:
45
g
|
Fat:
16.4
g
|
Cholesterol:
129
mg
|
Sodium:
274
mg
|
Potassium:
751
mg
|
Calcium:
30
mg
|
Iron:
5.8
mg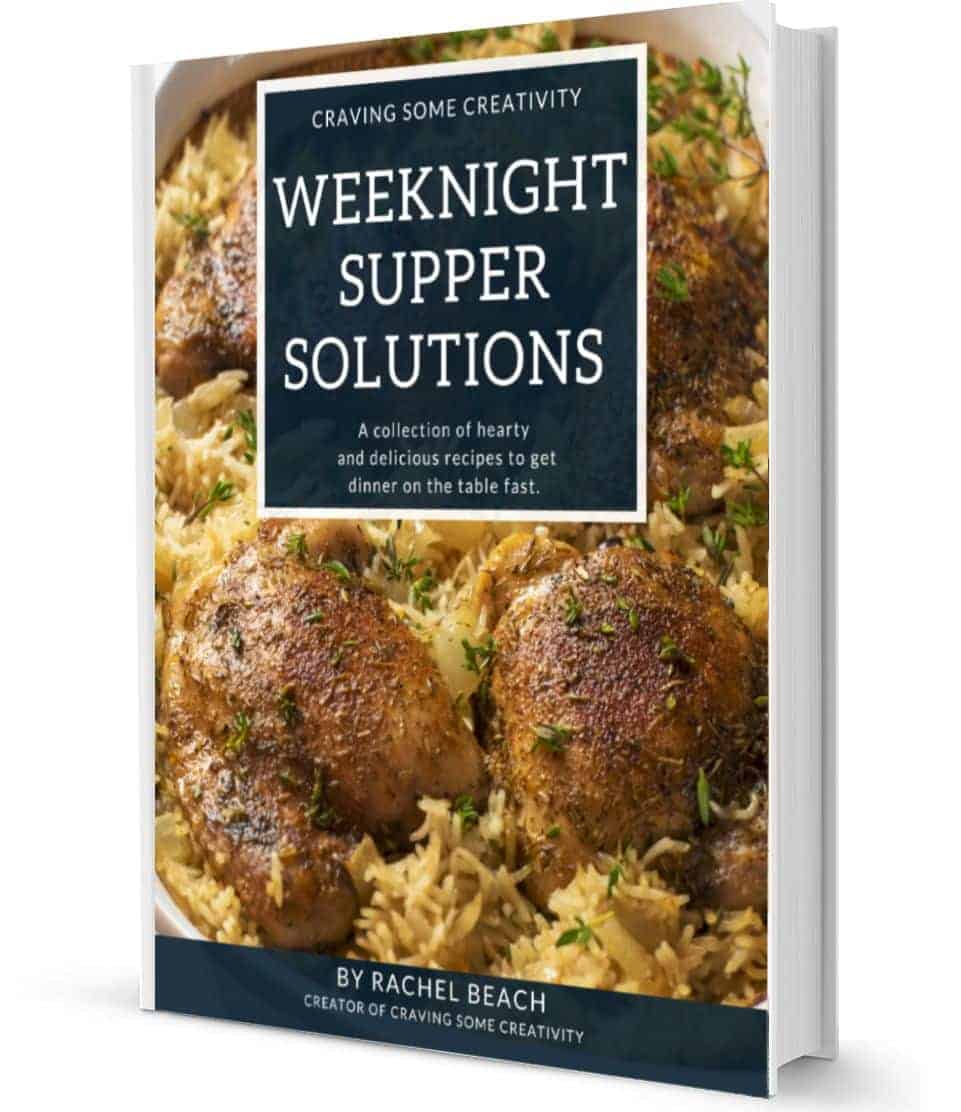 Not Sure
What's For Dinner?
Signup for recipe updates and get a free cookbook of Easy Weeknight Supper Solutions!
Our Newest Recipe Videos
More Great Recipes