It has been an extraordinary 6 years since we purchased our fixer upper and got busy renovating and decorating! In our particular case, when I say that our home is a fixer upper, I mean that every single surface in the house had to be repaired or replaced. The vast majority of our budget at this point has gone to new floors, new carpets, paint, and a kitchen gut job. I would classify my style as a mix of modern and classic design on a shoe string budget. I love color and a mix of vintage pieces. Almost every item in the house is a DIY of some kind and you can find lots more under my Home Projects Tab. While we are not even close to done, I don't feel like you need a pinterest perfect house to love the home your in!
Wanna know what paint colors I used? Or dying to know where I found that fab home decor piece? Well, you are in the right place my friend! I have pulled together items that we either purchased or are very similar to that discontinued or one-of-a-kind piece that we have. If I missed something, let me know in the comments and I will find it for you. Click on any of the pictures below the design for affiliate links to products I used.
Dining Room
---
Check out the Full Dining Room Reveal Here!

Scroll and Tap To Shop


Office
---
See the Full Craft Room and Art Display Here

Scroll and Tap To Shop Our Loves


See the Full Reveal of the Patriotic Manly Awesomeness Office Here!

Scroll and Tap To Shop Our Loves


Bathroom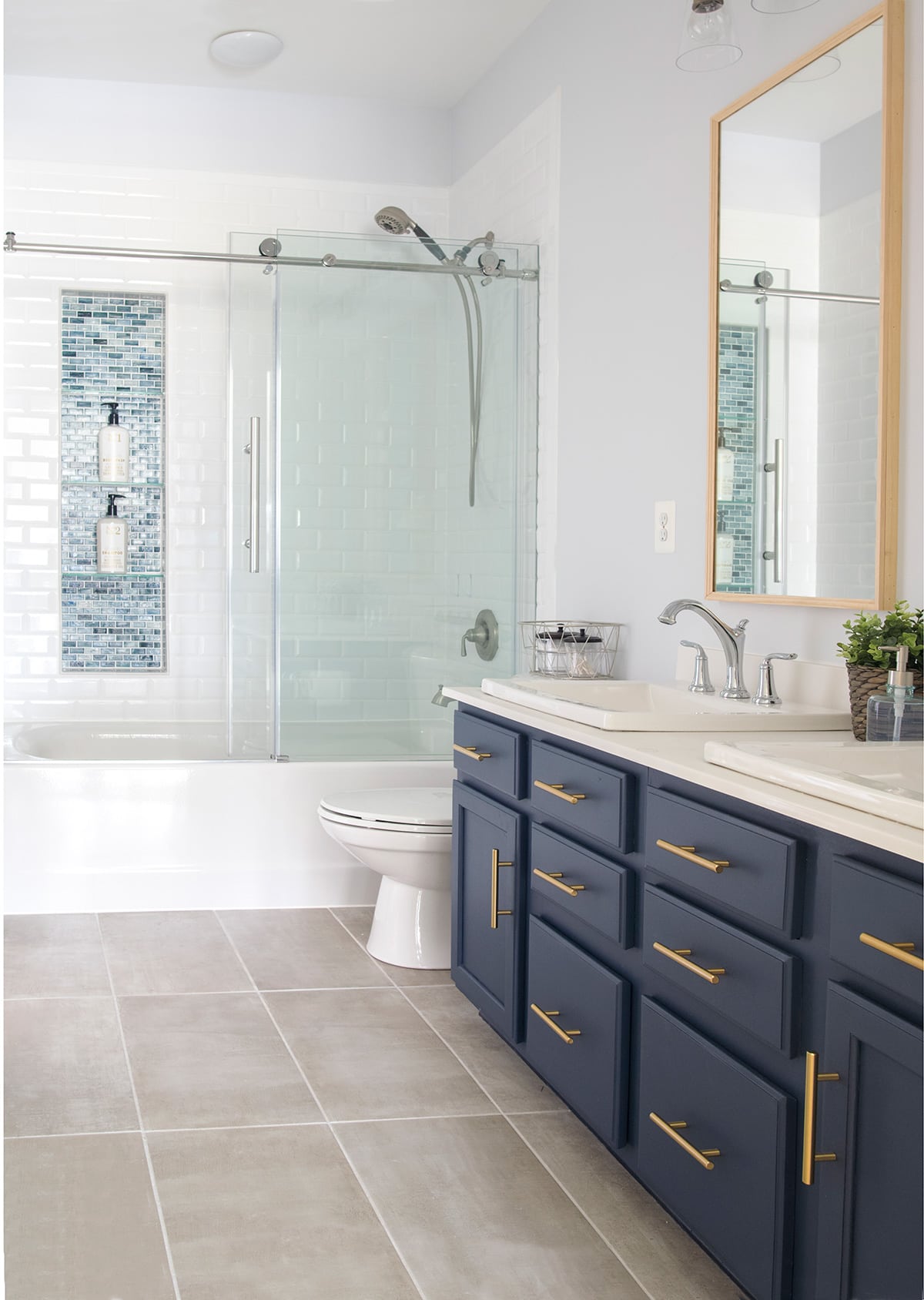 See the Full Space here: Guest Bathroom Remodel Reveal

Scroll and Tap To Shop Our Loves


Kitchen
See the Full Kitchen Remodel Here

Scroll and Tap To Shop Our Loves

Expect much more to come!