Christmas kitchen decor ideas to make the heart of your home merry and bright during the holiday season. Simple, modern, and festive ideas to use for decorating shelves, windows, and kitchen islands.
Between wrapping up end of the year tasks, entertaining family and friends, and baking batches of cookies in mass, the kitchen becomes my own little Santa's workshop. So naturally it should look merry and bright.
Today I'm going to be showing you around our kitchen and sharing some simple Christmas kitchen decor ideas.
You can also find many more ideas from my post on Cheap Christmas Decorating Ideas that are poised to appeal such as:
Display holiday cards. Pick your favorites to showcase.
Incorporate ornaments.
Forage greenery and berries from your yard or local woods.
DIY an advent calendar.
Use every day white items like dishes, bowls, or cookbooks.
Swap out everyday towels for Holiday tea towels.
Basic Christmas Color Scheme
This is always where I start – adding details that match the existing color palette. Greenery is a good place to start or mix in a touch of red, orange, blue, or winter white.
My cabinets are a warm chestnut, so I like to add a little copper, wood tones, and warm neutrals. This year, including touches of red was also a priority because nothing says merry better.
Kitchen Cabinets and Windows
Can you ever have too many wreaths? It's debatable. These mini wreaths placed over my large window are simple and sweet. No damage command hangers are the best for hanging on cabinets, windows, and doors. There are lots of creative ways to hang kitchen cabinet Christmas decorations, however.
Put mini wreaths over cabinet doors. Boxwood, magnolia, and cedar are classics.
Lay a festive swag over the tops of cabinets.
Use dehydrated citrus and berries or cookie cutters.
Use a swag over a kitchen window.
Tie up anything with ribbons and bows.
Decorate a Tray
Spruce up a countertop or kitchen island with a holiday vignette that acts like a kitchen centerpiece by using a tiered tray or a serving board. I also love to mix in some functional items too like bowls, saltshakers, and utensil cannisters.
Hint: Arrange items on a serving tray in the shape of a triangle. Visualize a grand double staircase effect with tallest item in back and stair step heights down towards the front.
Related: More Beautiful Tray Decorating Ideas for Every Season
Spruce Up Kitchen Island Christmas Decor
Soft light makes everything sparkle so I weaved in some fairy lights and a scented cinnamon candle. It's difficult to feel anything but joyous while encased in a soft lit space warmed by comforting aromas.
Gingerbread Christmas Decor
The smell and sight of gingerbread is one of my most favorite Christmas traditions! I have baked gingerbread for decorating with the kids and to put out on our Scottish Christmas table, but if you want an even easier project, check out my DIY gingerbread ornaments. They smell and look like the real thing but won't ever get stale!
The Smell of Christmas
While gingerbread may be one of the quintessential Christmas kitchen aromas, many baked goods are just as festive and enticing. Try our Crispy Chocolate Chip Cookies, Hot Chocolate Cookies, or Stovetop Potpourri.
Candles are another way to make it smell like Christmas and they last a long time. Top scents include Sugar Cookies, Vanilla Spice, Frasier Fir or Pine, and Apple or Cinnamon Spice.
Make A Simple Advent Calendar
A simple DIY advent calendar is easy with recycled materials or Dollar Store items. This one was as simple as some brown paper bags and red twine. Because we have a light switch, I used tiny command strips and clothespins to anchor, but a cork board would be super easy.
10 Easy Advent Calendar Filler Ideas
How you choose to fill each day on the countdown calendar is up to you but here are some starting points. I also have TONS more ideas on our DIY Christmas Tree Advent tutorial or our Ultimate guide to Christmas Bucket List Ideas.
Candies or snacks
Bubble gum
Cool stickers
Bath bombs
Lego minifigures
Coupons for activities
Scripture or message of the day
Chapstick/Lip Balm
Family Game Night.
Books
Merry Decorated Shelves
This is one area I don't overthink and use common items I already have on hand like family recipe books or wrap books with leftover wrapping paper. Add in a framed wintery printable or a festive figurine and white dishes.
Oh! Kitchen Christmas Tree
Crazy for kitchen Christmas trees? If you want to feel extra cozy, place a traditional or small tree in the kitchen. More space saving ideas:
Place fir, spruce, or pine branches in an oversized jar.
Perch a small tree on a tabletop to make it appear larger.
Create a bottle brush forest.
Make and hang dried citrus garland.
Bigger doesn't always mean better! The magic is in the merriment.
RELATED: Red and Gold Christmas Tree Decorating Ideas
Hot Cocoa Bar Mania
I saved the best for last! A self-serve hot cocoa bar is both fun and functional.
The key is to include a few festive toppings in small jars with lids. Favorites include mini marshmallows, peppermints, sprinkles, cookie crumbles, whoppers and candy bits like toffee. Bottles of Baileys and Kahlua for adult versions, if you wish. Don't forget the whipped cream!
My favorite hot cocoa bar decor:
Miniature chalkboards or seasonal signs.
Free printable to display in a photo frame.
Colorful straws.
Sprigs of cedar or greenery.
Fairy lights.
Brightly colored stir sticks.
Mason jars.
Festive napkins.
Seasonal mugs.
If you want to know about any of the sources I used in our kitchen year round, you can find them listed in our Kitchen Makeover Reveal (with paint colors and materials).
Wishing you a merry Christmas, friends! Cheers to those who make magic happen in the kitchen whether decorating, cooking, or just making it sparkle a little more with the laughter of family and friends.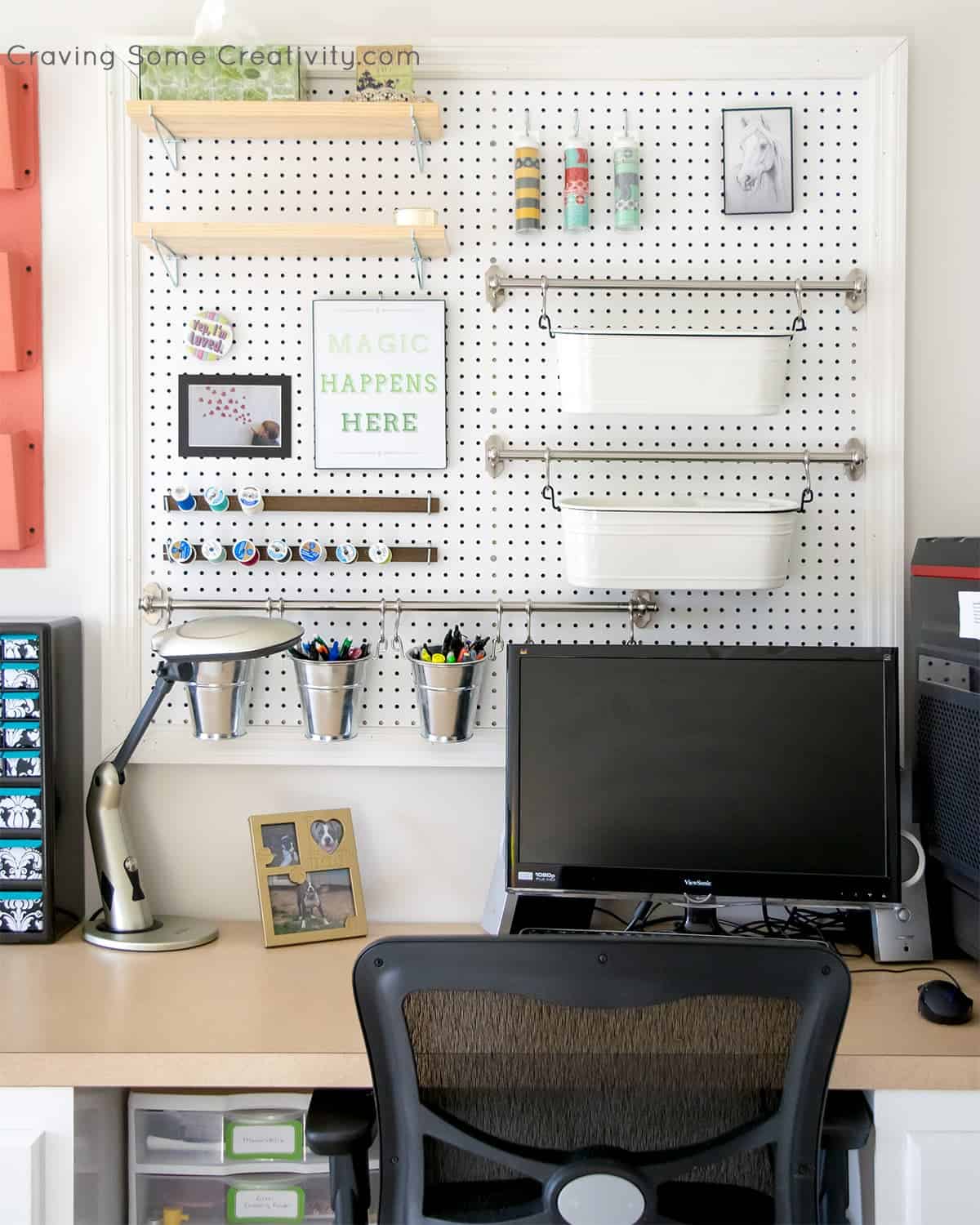 Grab our free series "Weekend Home Projects that will Transform Your Life"
Sign up below to receive updates including free printables, organization tips, home improvement projects, recipes and more!