Creative Christmas porch decorations & ideas to inspire this holiday season. Tips for small porches, stretching your decor budget, choosing a theme, and easy DIY decorations that welcome guests. Add some festive twinkle to your front porch!
Even with a small front porch to decorate, it's possible. Our Halloween porch decorations attract quite a bit of attention each fall. Due to ongoing medical issues, I wasn't able to have that trademark gusto to execute my plans. So, I did the next best thing…
I'm sharing 20 creative Christmas front porch ideas that inspire me. Enjoy the tour!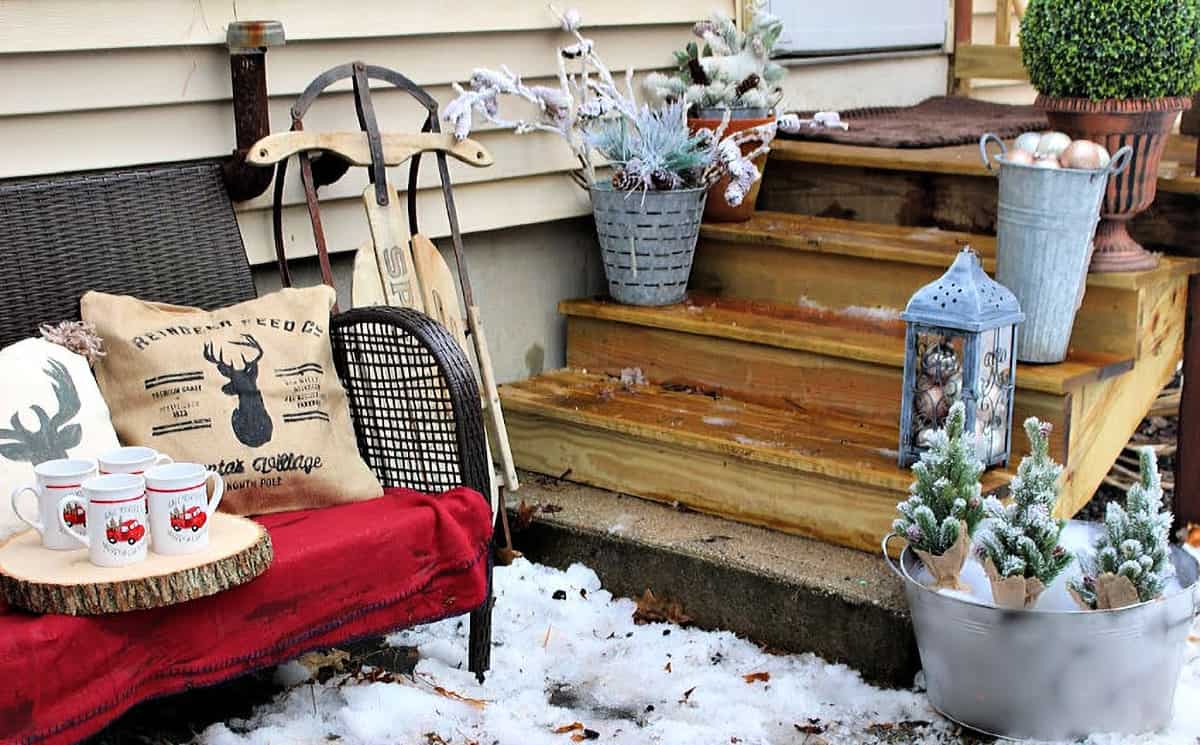 DIY front porch signs are a an "it" item for any front porch decor. These signs work with almost any size porch, adapt easily within new themes, and make a bold statement. Click here for our easy tutorial.
I hope this collection of seasonal front stoops and steps has put you in the holiday spirit. I will definitely be back to check on these ideas for next year!
More Christmas Decorating Ideas
PS I love seeing your creations! Be sure to take a photo and tag #cravingcreative on Instagram! You can also stay in touch with me through following me on Instagram, Pinterest, and subscribing to the newsletter!