Creative Christmas porch decorations & ideas to inspire this holiday season. Tips for small porches, stretching your decor budget, choosing a theme, and easy DIY decorations that welcome guests. Add some festive twinkle to your front porch!
After decorating inside the house, one of our favorite Christmas traditions is to drive around our neighborhood to check out the Christmas light displays. I personally get just as excited about seeing everyone's creative front porch decor.
It immediately puts me in the holiday spirit to see our community awash with the cozy glow of Christmas. Twinkling lights, wreaths a plenty, and sweeping garlands warmly welcome guests and family. It truly is the most wonderful time of the year!
Even with a small front porch to decorate, it's possible. Our Halloween porch decorations attract quite a bit of attention each fall. Due to ongoing medical issues, I wasn't able to have that trademark gusto to execute my plans. So, I did the next best thing…
I'm sharing 20 creative Christmas front porch ideas that inspire me. Enjoy the tour!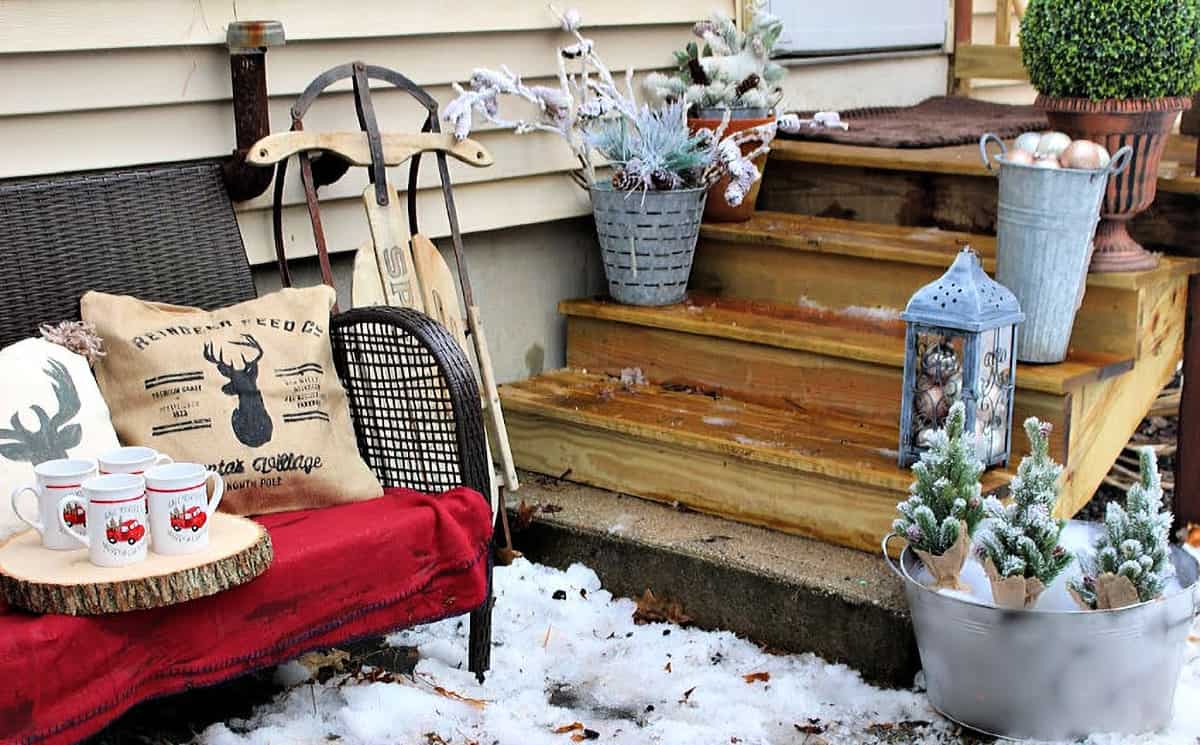 DIY front porch signs are a an "it" item for any front porch decor. These signs work with almost any size porch, adapt easily within new themes, and make a bold statement. Click here for our easy tutorial.
I hope this collection of seasonal front stoops and steps has put you in the holiday spirit. I will definitely be back to check on these ideas for next year!
More Christmas Decorating Ideas
PS I love seeing your creations! Be sure to take a photo and tag #cravingcreative on Instagram! You can also stay in touch with me through following me on Instagram, Pinterest, and subscribing to the newsletter!