Need fun Christmas activity ideas for adults, families & kids? Here are over Forty Christmas bucket list ideas to create treasured family memories. Great ideas to work into your December calendar including recipes, acts of service, and seasonal fun on the run – there's truly something for everyone.
Each Christmas, I tweak our advent calendar to include daily activities and from our Christmas bucket list. The calendar is a handy way to stay organized during the mad holiday rush. Not only does my son have something to look forward to each day, but I'm prepared for the designated activity ahead of time. It's a win-win!
Are you searching for a bit of inspiration for your own Christmas activities or maybe a new family tradition? Then today's your lucky day! I've included forty of my favorite family friendly activities to check off your Christmas bucket list.
Create treasured memories with these fun things to do for Christmas list. From day trips to acts of service, paper crafts and photo ops, make it your own most wonderful time of year.
FAQs
What should I put on my Christmas bucket list?

I highly suggest making a calendar for the month of December. It maps out an entire month of special and fun activities and to-dos without feeling overwhelmed. Activities can be as simple as making hot chocolate or incorporating your to-do list like wrapping packages.
What if I don't have enough time to do an advent calendar?

Don't sweat it! We are all pretty busy around the holidays, but you can try to pick one activity a week. Big family? Let each child choose one activity. If it's something your family really enjoys, make it a new holiday tradition. That's one less thing you have to worry about planning the following year!
What is the most popular Christmas activity?
It depends on the age but a few of the most popular activities include a visit to Santa, trimming the tree, and baking cookies.
Christmas Bucket List Ideas
I have included many ideas for good Christmas activities that work for busy families. Don't feel obliged to do more than a few and some of these ideas are great to extend through the winter months or earlier in the holiday season. Keep it simple and enjoy the season!
Holiday Season Ideas to Fill Your Senses
Prepare "Roast Beast" for dinner & "Who Pudding" for dessert.
Have an indoor snowball fight.
Host a cookie exchange. Try one of these 24 festive recipes!
Make pomander balls.
Make homemade eggnog.
Make a homemade hot chocolate bar with candy canes and marshmallows.
Acts of Service
Sponsor a child from an angel tree or a senior from a local care facility.
Volunteer your time to a women's shelter, a food bank, or an animal shelter.
Decorate Christmas cookies for neighbors or friends.
Mail Christmas cards or care packages to deployed US troops.
Getting Stuff Done
Wrap Christmas gifts – invite friends too because a party is so much fun!
Mail Santa letters or make wish lists.
Make your own ornaments.
Set up a shopping date to check people off your "nice" list.
Visit Santa's Village.
Christmas Traditions and Decorations
Trim the tree.
Set up a classic model train set and/or Christmas village.
Read Christmas books together such as 'Twas the Night before Christmas. Record a Story allows family from near & far to read this Christmas classic to children even when they can't be present.
Decorate a gingerbread house.
Go sledding or skiing.
Make and swap gift tags.
Host an ugly sweater party.
Host a Secret Santa with the family.
Put on some Christmas music while you deck the halls.
Simple Night In
Create a holiday playlist for the family.
Have a Christmas photoshoot in matching family pajamas.
Make handmade gifts for teachers, coworkers, or neighbors.
Snuggle up for Christmas movie night: The Grinch, Polar Express, Home Alone, Elf, Miracle on 34th Street, etc.
Call the North Pole or watch the NORAD tracker to see what Santa's up to.
Make "Rudolph Nose" treats.
Complete Christmas-themed puzzle
Make a charcuterie board for dinner and play a card game together.
Activities to do with Friends and Family
Take a Polar Express themed train ride.
Feed the reindeer at a petting zoo.
See a local production of The Nutcracker or A Christmas Carol.
Visit a live nativity.
Go ice skating.
Cut-your-own tree at a local Christmas tree farm.
Drive around with hot cocoa (extra marshmallows) to view Christmas lights.
Watch a live Christmas Parade.
Build a snowman if the weather is suited.
Take an evening carriage ride.
Christmas Craft Ideas
Wreath. Use a form, some ribbons, and something unconventional such as marshmallows, metallic balls, or even greenery from around the yard.
Make your own Christmas Ornaments.
DIY garland – popcorn, candy canes, felt, paper chains, dried fruit, etc.
Ugly Christmas Sweaters. Grab that glue gun and felt and make your own!
Do you have a favorite Christmas tradition missing from the list? Share a fun activity on your family's Christmas Celebrations!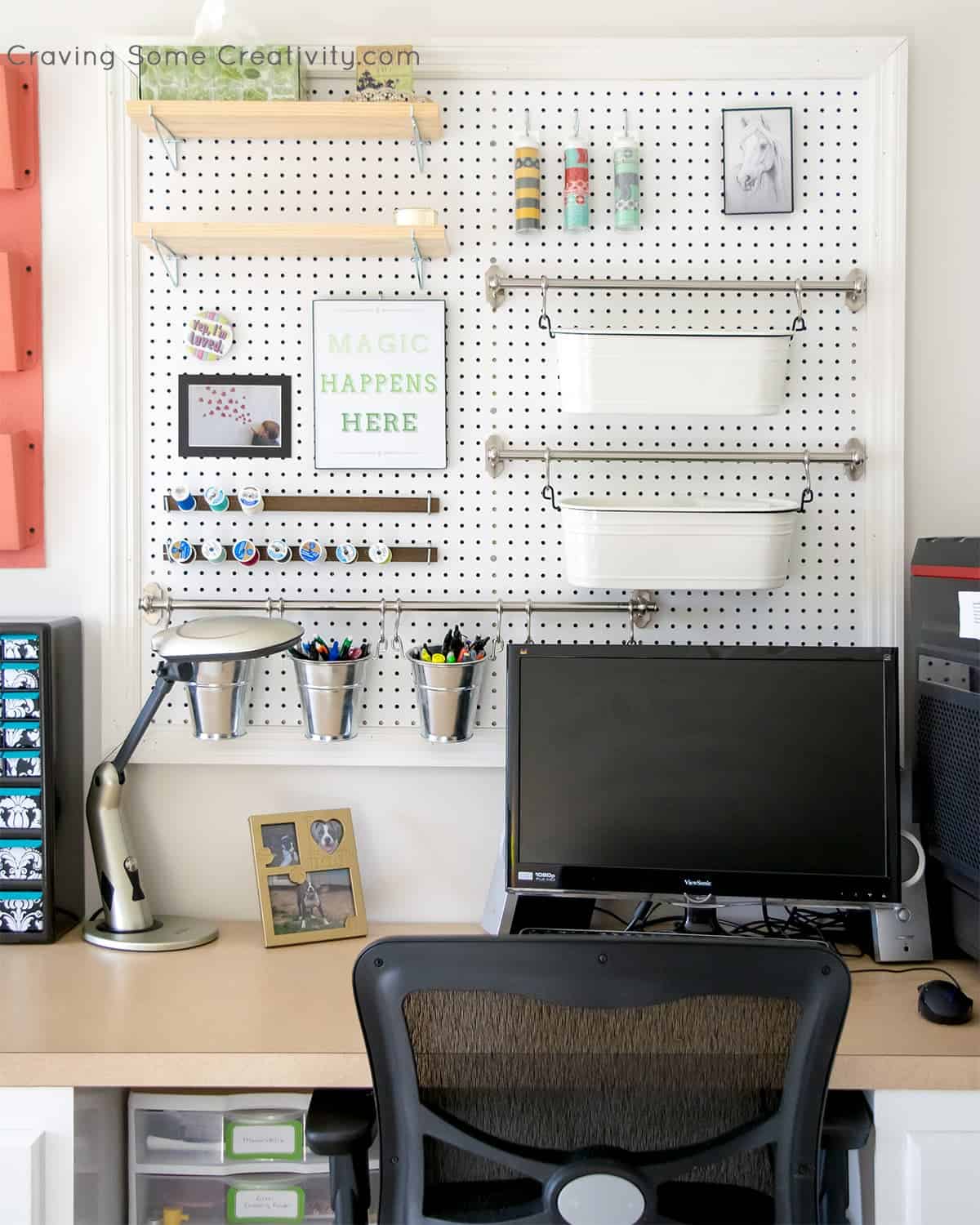 Grab our free series "Weekend Home Projects that will Transform Your Life"
Sign up below to receive updates including free printables, organization tips, home improvement projects, recipes and more!
More Christmas Ideas and Tutorials
PS I love seeing your creations! Be sure to take a photo and tag #cravingcreative on Instagram! You can also stay in touch with me through following me on Instagram, Pinterest, and subscribing to the newsletter!