Since starting this crazy journey of turning a disaster house into a dream home 3 years ago, I have had the pleasure of sharing quite a few DIY projects along the way. Big and small, some of the projects have taken on a life of their own. One of those projects was the craigslist cabinets I completely made over 2 years ago when building my dream craft room. At least once a month, I get questions related to those cabinets. Welp, today, I wanted to give an update on how they have held up to our rolling and rocking DIY life.
If you haven't read the post about the original process, you can get caught up here. Know that I keep my recommendations updated regularly and everything I recommend in that post is very much valid.
So here is the craft room today, 2 years after I completed it. You can see our full craft room makeover here. Other than the floors, it pretty much looks identical to the day I finished it. That's because I got exactly what I wanted, ha! Although I did clean it up a bit, it stays clean most of the time. My secret to a clean office – don't take on more projects than you can handle and always finish what you have before starting more. It's a mantra.
Although these weren't the first cabinets/furniture I had painted, I knew these cabinets would see more use/traffic/bangs than anything I had done before. I wanted them to last and look as good as new for a long time. I wanted to be able to clean them and scrub them without worry that the paint would flake off. Although I have learned a lot since painting these cabinets, I am very proud of how well they have lasted.
However, back then, this was my first time every using a paint sprayer. One of the big mistakes I made was that I used a nozzle meant to paint large walls. To be honest, I put an insanely thick coat of clear coat on them. It wasn't until I did my son's dresser with an actual furniture nozzle that I realized it wasn't supposed to be like that. That being said, I would have added probably a ton more (thinner) coats and I don't regret it at all. You can read more about my recommendations for polyurethane and polyacrylic in this post.
Now, I do want to tell you just how much abuse these babies have been through. I mean they have seen it all and they still look amazing. The area above is my son's desk area where he kicks his legs, tosses muddy shoes, and banged his metal stool against more times than I want to remember. You can see that the metal stool hasn't held up as well, but the cabinets look pristine.
Oh, but I can't say he is the only cause for damage. Last fall, I spilled an entire quart of dark brown opaque stain right down the front. There is nothing worse you could possibly spill on a painted surface and my cabinets were bathed in it. The stain took me about 2 hours to clean (we had nasty carpeting then). However, this is the only damage that is at all visible. I might have been able to get it out, but it was after midnight, and I honestly didn't see it until much later. Frankly, the fact that the stain didn't sink into these cabinets is a testament to just how durable they are.
In terms of scrapes and knicks, there is only one on this entire set. I think the paint didn't bond properly to this corner and it did chip off. Since this was one of my earlier projects, I definitely don't recommend this type of paint but there are so many more options now. I have a few recommendations for paint that I love and it depends on the project.
My Favorite Matte Finish Paint 
My Favorite Paint when I can't use a Sprayer or I can't use a topcoat
Painted furniture projects we have done over the years and my thoughts on them:
So, the answer to the burning question "Have your cabinets held up long term?" is YES! They look great, are scrubbable, and I would definitely do it again because saving money and giving something a new life is worth the time, don't you think?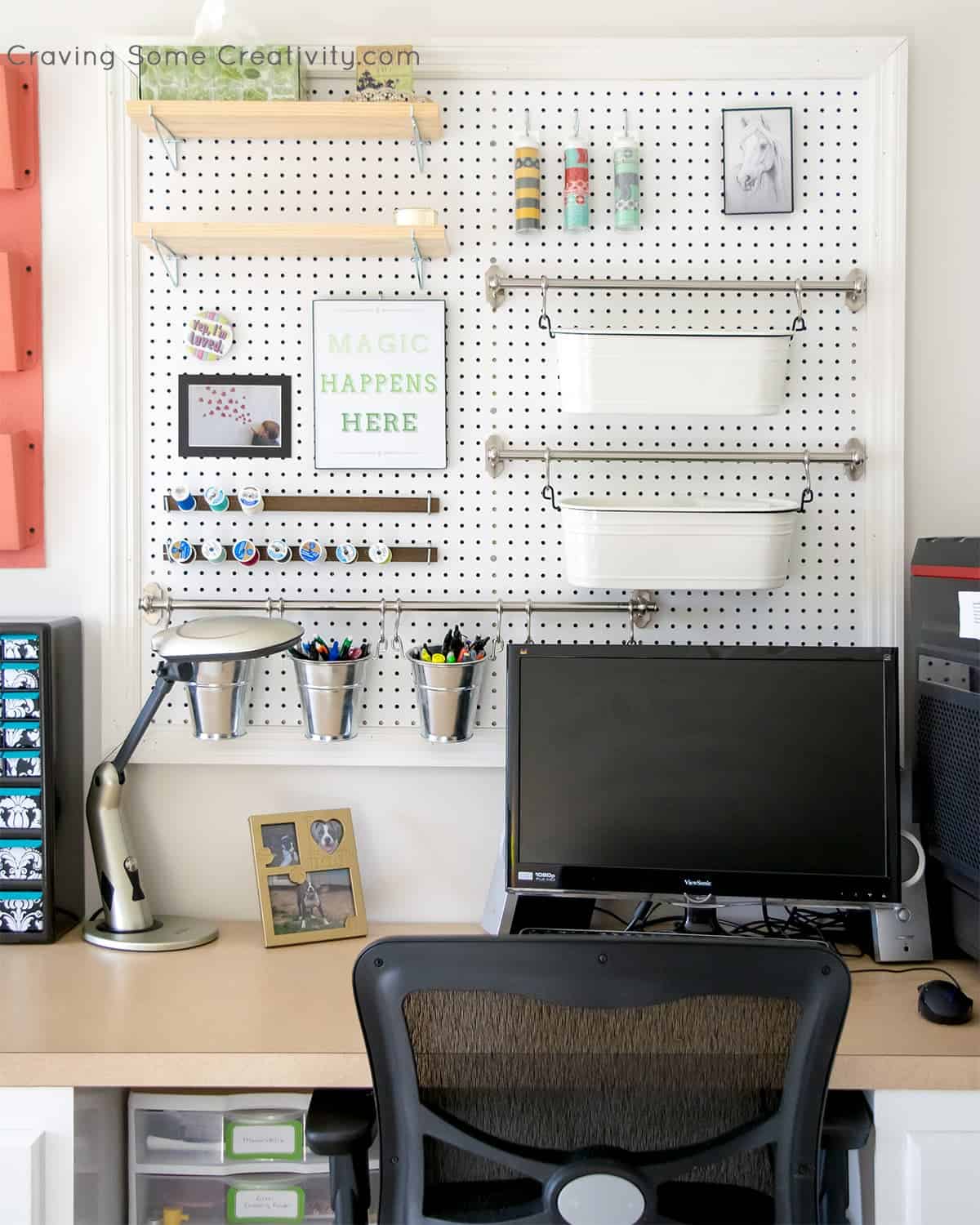 Grab our free series "Weekend Home Projects that will Transform Your Life"
Sign up below to receive updates including free printables, organization tips, home improvement projects, recipes and more!
Learn More About Furniture Painting