While we are working feverishly fast on getting the new floors installed in the kitchen (update hopefully next week!), I took on a small side project that had been bugging me forever and ever. You may remember this dresser that we scored as a freebie when it was leftover from an estate sale. Clearly no one but me saw the potential in this piece.
Yes, there is some damage (claw marks?), but that's nothing that a bit of wood filler and some paint can't fix!
I have had it for a few years now, but it sat low on the priority list as it's in our guest bedroom. The coming of spring always inspires me to do some sprucing up and this dresser was a sweet small project that would make all the difference.
Supplies I Use For This Painted Furniture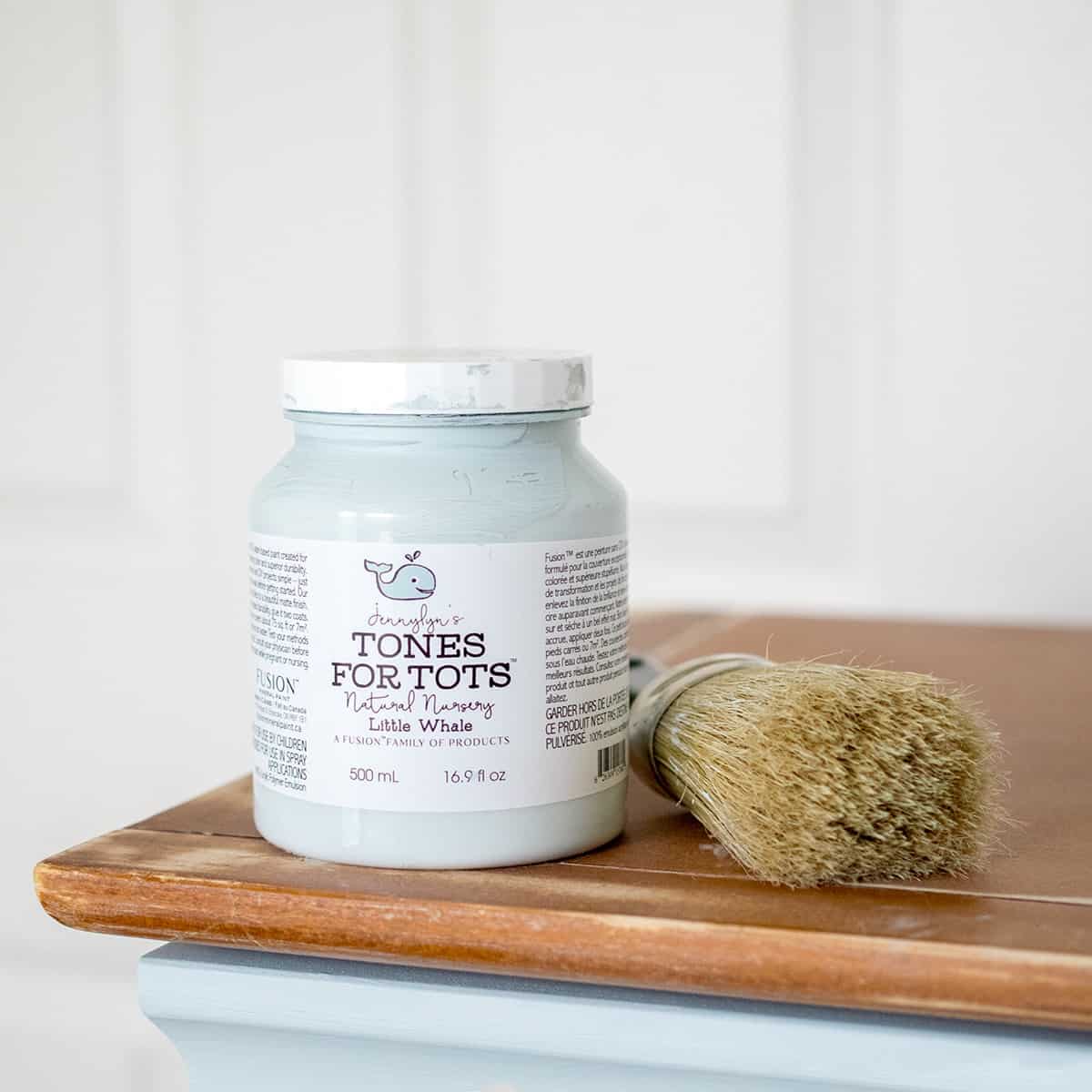 This particular dresser gave me a bit of pause because the top is actually a veneer and I wasn't sure of the construction. Normally you can look at the back to see how thick the veneer is or what the underlying substrate is such as particle board, mdf, or solid wood. In this case, the veneer wrapped around the back so I had no idea! For tricky surfaces such as this or one that I can't sand (like paper thin laminate), I use a product that grips to hard to prime surfaces. I decided to test a small section first with sandpaper and the veneer seemed fine. I did use Ultra Grip on the sides, however, because they were definitely a paper thin laminate.
I knew that I wanted to give this painted dresser a romantic hand-painted style. Honestly, I tend to pride myself a lot on developing a technique to eliminate brush strokes so that there was more of a modern or professional style. I don't want to call it imperfect, because it isn't that. It's a bit softer and romantic, like a hand painted italian masterpiece. And, oh yeah, much easier when you aren't worrying about coloring in the lines and making everything smooth and stroke free. It is still very smooth, but it isn't quite the same as if I used a paint sprayer.
With a matte finish, you only see that perfect finish. Even though they don't show up well in photos, the finish is lovely and lends to that vintage style. I need to go back and touch up some of the inside walls of the drawers, but I love this technique! It took less than 2 days including drying time for this dresser from start to finish. The hardware ended up being beautiful as-is so I was happy to keep it.
And welcome our newest beautiful addition! I will be much more proud to show guests to their room with this lovely storage piece now.
It feels so fresh and spring-y, doesn't it?! I've got heart eyes all over this piece and I love that it's a baby blue but with the right pairing, it's also sophisticated and it's inspired my next piece, which I plan on staining!
*A big thank you to Fusion Mineral for providing the paint for this project. As always, opinions are 100% my own, and I only recommend products I love and use in my own home. Be sure to check out the other participants with their beautiful makeovers!
Wanna See More of Our Painted Furniture Projects? Here ya go!
Pssst...
Grab our free series "Weekend Home Projects that will Transform Your Life"
Sign up below to receive updates including free printables, organization tips, home improvement projects, recipes and more!