What is Nowex? An honest Norwex review for cleaning cloths from a busy mom, in response to the lack of helpful, unaffiliated reviews. Is Norwex a scam or legit? Find out!
A few years ago, I was introduced to Norwex cleaning cloths. I found that research was very hard to come by, so I am giving my 100% unbiased Norwex review of the cleaning cloths. I am not affiliated at all with Norwex, e-cloths, or any other company. I want everyone to be able to read this post and decide if the products would be best for them, because the answer may not be the same for everyone!
Today, I want to share with you my opinions on Norwex as a whole and their two flagship products: The Envirocloth and the Window Cloth.
If you would like to check out my thoughts on their other products, these additional articles are helpful:
My cleaning routine prior to Norwex
In my own home, I would say that I am somewhat typical in my cleaning routines. I used Windex, Dish detergent, Stainless Steel Polish, Grease Lighting, All kinds of bathroom cleaners, and floor cleaners. I didn't use anti-bacterial cleaner such as Lysol or Clorox. For laundry we used detergent, fabric softener, and sometimes dryer sheets, oxyclean, and very rarely bleach. (Boy, that does seem like a lot of products!)
So that's me in a nutshell to give you a context for this Norwex review.
What is Norwex?
Norwex is an MLM style company similar to Lularoe or Young Living Essential Oils. Their product focus on cleaning the home although they do have some beauty and food preparation lines as well.
In order to purchase Norwex products, you need to either attend a Norwex home party or know a consultant. If you do not have a consultant, there is information at the bottom of this post.
Norwex's mission is to empower families to reduce or eliminate harmful chemicals throughout our homes by using their special microfiber cloths as well as other chemical free cleaning products. Here is their extensive catalog.
Norwex cleaning products focus on a special type of microfiber that is very different from microfiber cloths that you purchase at the grocery store. The difference is night and day!
Take a peek at the video below to learn more. (This video is directly from Norwex).
Claims made about Norwex Review
Norwex makes some pretty hefty claims. Here are the top three and my thoughts on them:
1. Norwex Cloths Never Smell
This is the claim that whipped my head around when I heard it. I used kitchen towels nearly every day to wipe things down and they were rancid before laundry day.
My Vote: True. Now, I don't have to deal with that stinky, funky smell anymore. For our kitchen, I use one cloth for a day or two, let it hang dry, and then toss it in the hamper just like I always have. The key here is that you do need to let it hang dry from a door knob or cabinet knob. (Not folded over)
2. Removes Bacteria as Effectively As Bleach
The big claim here is that the Envirocloth physically removes 99% of bacteria from a surface. This claim came directly from Norwex media pamplets, although I see many other consultants and purchasers making claims far beyond this such as the bacteria will rinse out of the cloth or the cloth naturally disinfects itself as it dries.
Many Norwex cloths contain BacLock, which is an antibacterial "silver-based agent" embedded into the cloths in a way that won't rinse out. While certain silver types are safe and naturally anti-bacterial, I couldn't get a straight answer on precisely what kind of silver is used in Norwex cloths from official channels.
My Vote: Sorta True. I have a very hard time finding truly independent testing of this particular claim. However, a reader sent me a really good video where a news station uses a lab to test the Norwex cloths against other cloths here.
3. More Cleaning Power
The cleaning cloths have replaced Windex, most paper towels, Pledge, Magic Erasers, Simple Green, and bathroom cleaners. This microfiber is not like the microfiber you buy in Walmart or the Dollar Store. When I wipe the kitchen counter down, I don't have to cup my hand at the edge for crumbs. The dirt sticks to the cloth!
My Vote: True. If you haven't seen the butter test, I highly recommend you watch this video. There is no comparison between these cloths and other cloths that I have used.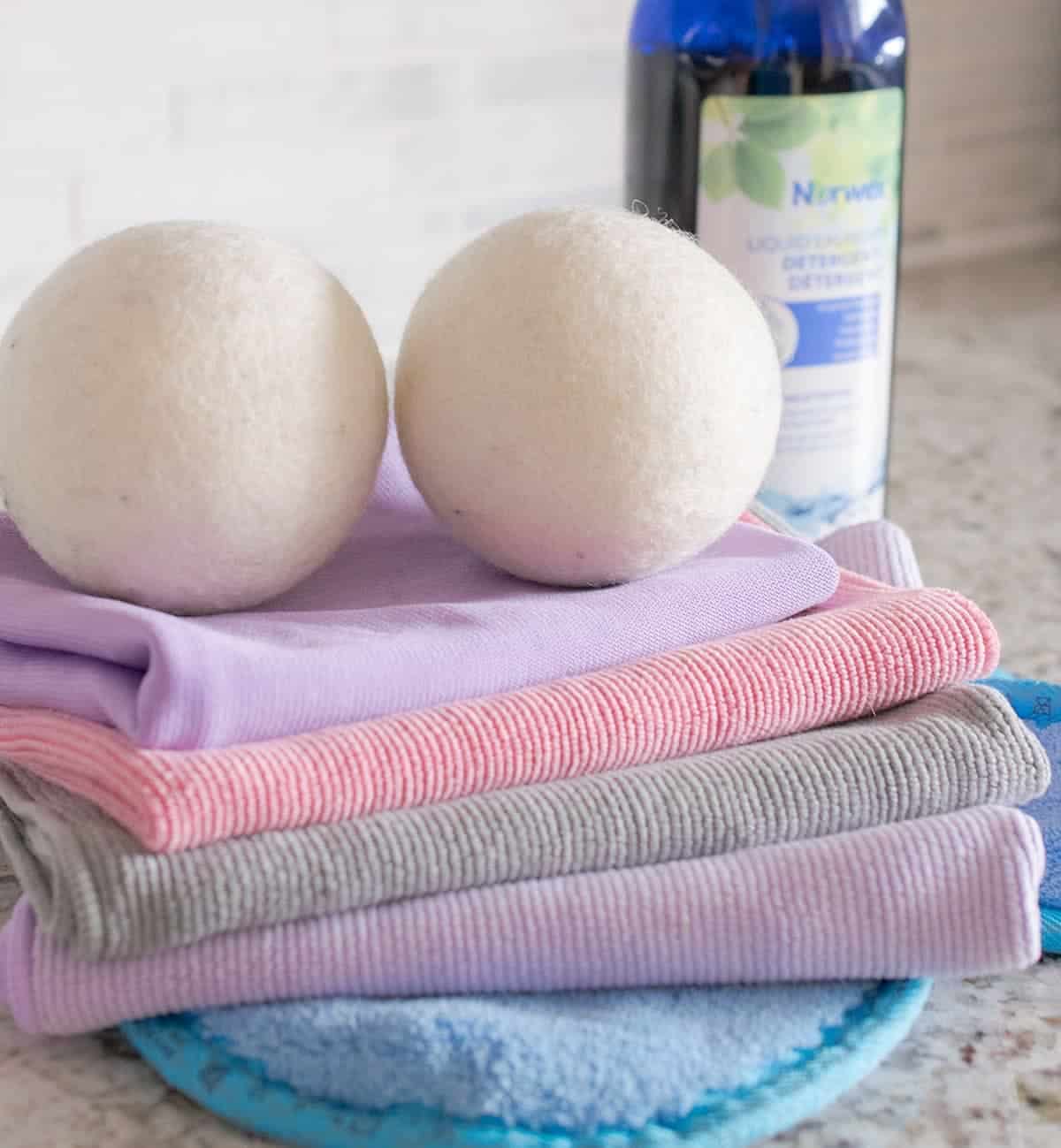 Norwex EnviroCloth Review
The Envirocloth is Norwex's flagship product and is considered the "everything cleaning cloth". I use them to clean the bathroom, the kitchen, walls, and pretty much every surface in my home. They can be used wet or dry, and they are nothing short of amazing. Dirt sticks to them like no cloth I have ever used and it does rinse away out of the cloths easily.
As a side note, I have personally tested Norwex vs E-cloths and there is no comparison. The dirt does not stick to E-cloths the way that it does to Norwex. I also don't like the way that E-cloths feel in comparison as they are thinner, and I don't even think they are microfiber at all.
Window Cloth Review
This is probably the most amazing cloth I have ever used! I am not usually the kind of person who calls everything "the best ever", but I get all fan girl over the window cloth. It is worth every single penny. If you are unfamiliar with the Norwex window cloth, think of it as a polishing cloth. You use any sponge or cloth to scrub up the dirt and then wipe away the water with the window cloth until it gives the most streak free windows I have ever seen in my life – with ease! It is nothing short of magic in my opinion. Here are just a few of the benefits that I and my family have seen:
Windex and metal polishes are gone
I have cut my window cleaning time by at least half if not more.
Hot car windows are streak-free!
Glass shower doors, mirrors, faucets, metal, and stainless steel are cleaned with ease!
Keeps down hard water buildup on surfaces.
Negatives of Norwex
You are sort of at the mercy of how quality your consultant is. The training may be spotty and some consultants may use less than ethical sales tactics. I do, however, trust my consultant completely and she tells it like it is. Independent research of the anti-bacterial benefits of Norwex doesn't seem to be readily available and I believe that better independent research needs to be better to back up their claims.
The shipping can be ridiculous. I know we are all spoiled in the era of companies running free shipping and that shipping does have costs. Yet, I still hate it. I order a year's worth of laundry detergent just to avoid shipping costs. I also combine orders with family members to cut down shipping.
Looking for More Cleaning Tips? Check Out These Posts:
Frequently Asked Questions
Is Norwex a Pyramid Scheme?
Norwex is a legitimate company but running on an MLM model and pyramid commissions. You have a consultant, meaning that you have someone to show you how to use the products properly. As a host, you can earn rewards. However, those products are not really "free". It is one reason that Norwex products are so expensive.
Is Norwex a Scam?
While Norwex is definitely not a scam, it is expensive, no question about that. However, I am personally more interested in value. Under current pricing models, a window cloth costs $19.99 (plus tax and s/h). While I absolutely agree that it's outrageously expensive, I would buy it again in a heartbeat. Also, you can split with a friend! The same goes for Norwex Envirocloths, but there are a few items I would not purchase again and I do plan on writing more reviews soon.
Do You Need A Consultant to Buy Norwex?
There are a few options:
1. You can find Norwex online at Amazon, but the prices are generally above what you would get through a consultant directly (and you can't pair items to cut down on shipping cost or add rewards.)
2. Consultants now have online stores. Even better, you can ask a consultant if you can have an online party for your friends to earn rewards and commission.
3. If you are in an area where you don't have a consultant, you can order through this online shop. More info at the bottom.

Final Conclusion
I wrote this review in response to the serious lack of helpful reviews about Norwex's microfiber products. Almost all reviews/content come exclusively from Norwex consultants (i.e. people selling it.) There were also some pretty outrageous claims. I realize that having a blog comes with some perks like being able to help people fill in these blanks, and I am willing to be a guinea pig for the greater good!
All in all, I highly recommend Norwex to anyone who wants to get rid of chemicals in their home, wants to save money over the long haul, or who just likes cleaning better, faster, smarter. In case I haven't made it plain, I really do love the Norwex Enviro Cloths and Window Cloths.
If you are interested in learning more about what all the fuss is about, check out Jennifer's shop or the Norwex Catalog. You can contact her or comment below with any questions, and we will be sure to answer them!
If you found this useful, you could use "Clean Up with Rachel" party for your order, and I might earn a bag of laundry detergent someday. Regardless, I am happy to help!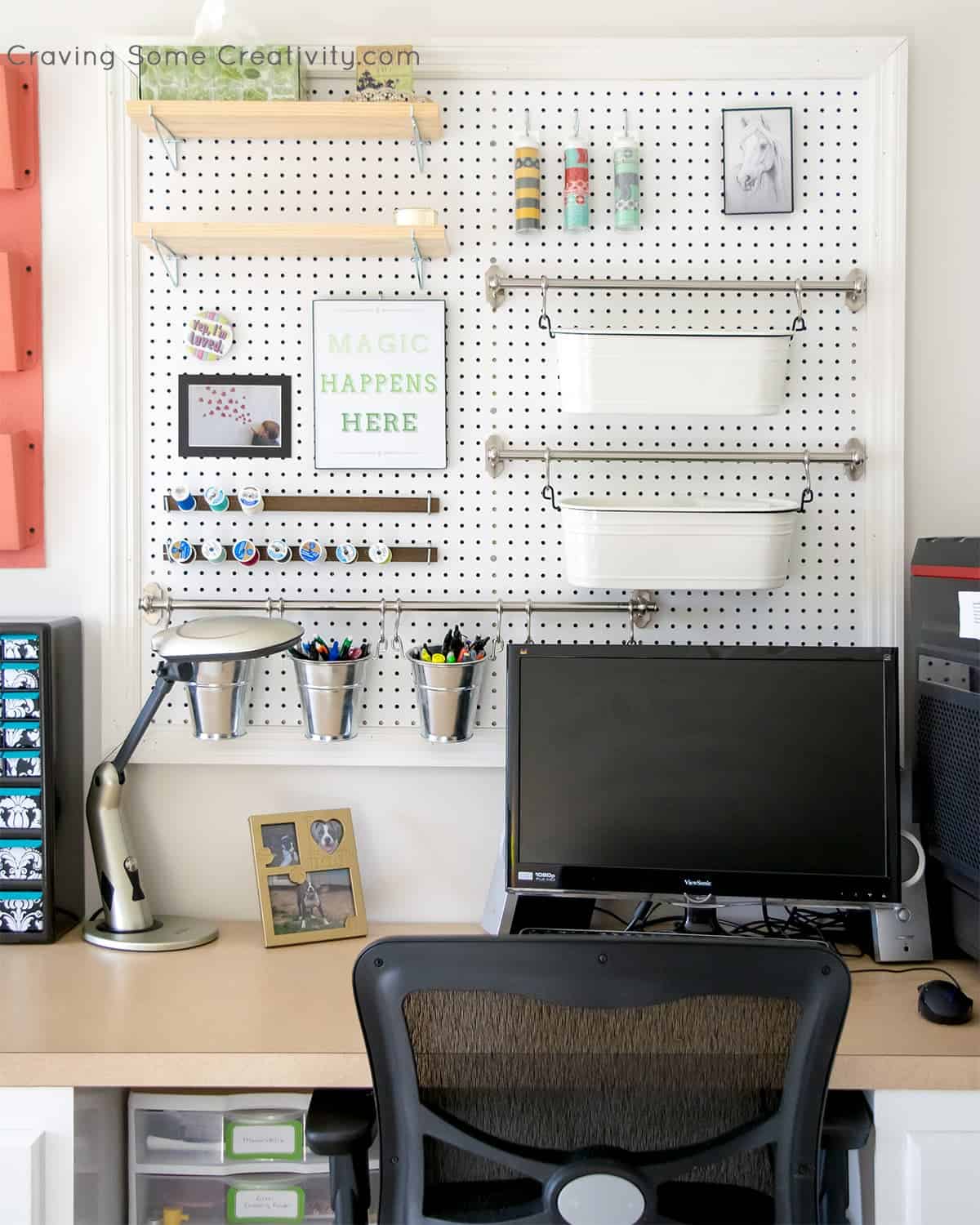 Grab our free series "Weekend Home Projects that will Transform Your Life"
Sign up below to receive updates including free printables, organization tips, home improvement projects, recipes and more!
More Helpful Cleaning Tips
PS I love seeing your creations! Be sure to take a photo and tag #cravingcreative on Instagram! You can also stay in touch with me through following me on Instagram, Pinterest, and subscribing to the newsletter!