Simple homemade glass cleaner recipes that I have tested. These work as well or even better than store bought without the nasty chemicals. In fact, I haven't bought glass cleaner in over 5 years!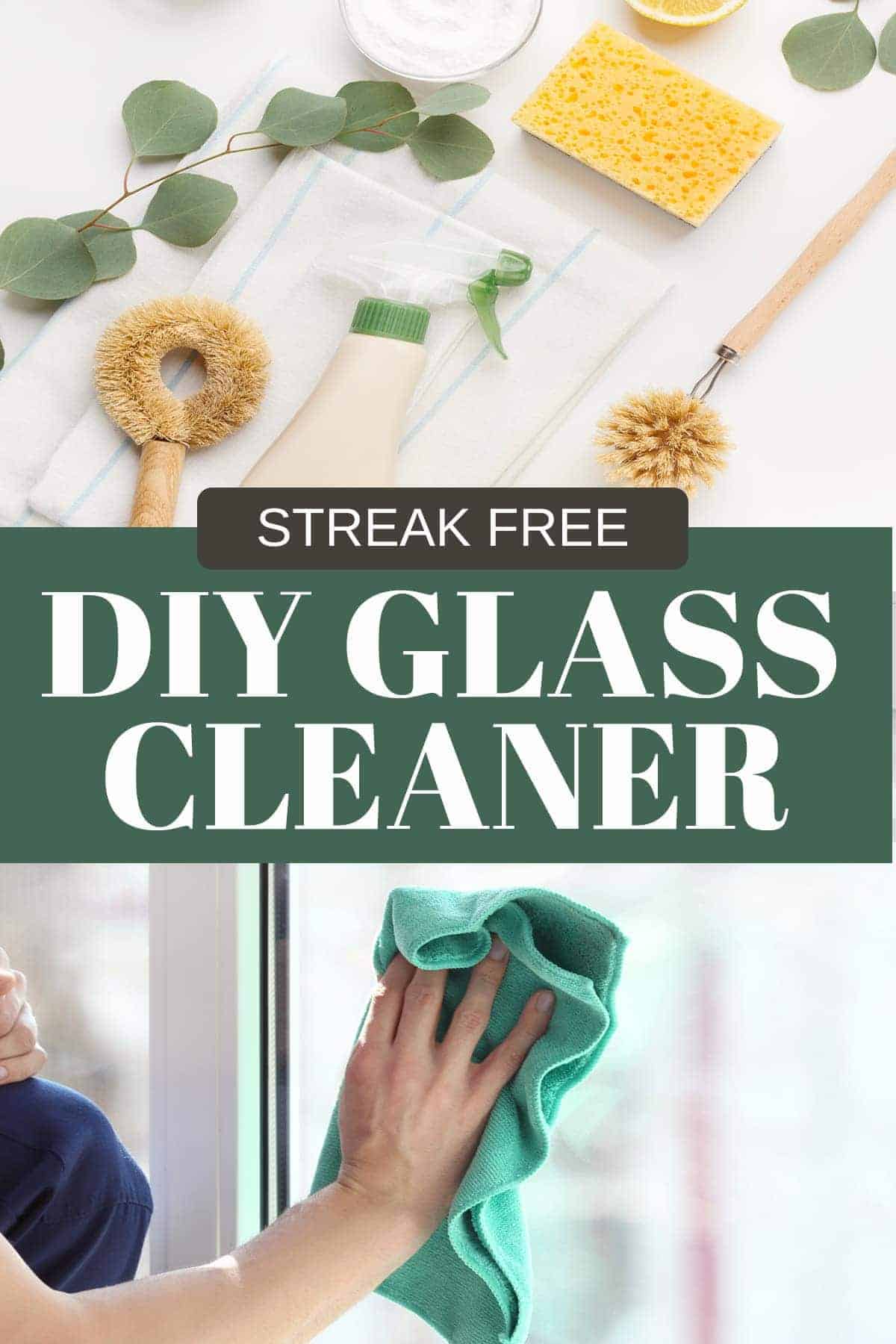 Cleaning our homes, I know is the thing we all look forward to the most. We all have to manage the weekly cleanings to the deep cleanings needed from time-to-time to include the pesky burnt on stovetops.
Cleaning your windows and mirrors is often a real challenge, and we are all in search of that perfect streak-free but effortless window cleaner. If you want to experiment with some DIY ideas, these easy and cost-effective recipes will help you to make your glass surfaces sparkling clean and shiny in the fastest possible way.
Why Use a Natural Glass Cleaner
When you make your own cleaner, you save a lot of money that you would otherwise use for buying a commercial one. On the other hand, when you turn to DIY ideas this automatically contributes to the cleaning up the toxically-overloaded environment.
Consider the following fresh glass cleaner recipes and try them!
My Favorite Glass Cleaning Method!
I know this is going to sound crazy, but I use nothing but water to clean my windows! Oh, and they are the easiest, most sparkling streak free windows I have ever seen!
Wanna know my secret?
It's this polishing cloth! Even with things like dog licks, dried on dirt, and hot car windows directly in the sun, my windows are streak free in less than a minute! If you are looking for a cheaper alternative that also works really well – check out this polishing cloth. I have used 1 cloth for over 4 years, and I don't think I will ever need to replace it.
How it works: Use a wet towel or sponge to clean any caked dirt off. No need to soak the window, I think the towel does better if the glass is almost dry. Using a dry polishing cloth, wipe the glass until all water and streaks disappear before your eyes!
If you would like to read more about the Cleaning Cloths, I use to eliminate all chemicals in my house, you can read my honest Norwex review here.
Glass Cleaner Recipe With Ammonia And Rubbing Alcohol
Some of the best non-streak recipes for windows cleaning include rubbing alcohol, as it evaporates quickly. Here is one effective natural recipe that will make the glass shiny and spot free:
Ingredients:
2 cups of rubbing alcohol
½ cup of ammonia
2 tablespoons of hand dishwashing liquid
3 cups of water
When you mix the ingredients, pay attention not to add too much dishwashing liquid because it will only make the glass look cloudy.
Vinegar and Rubbing Alcohol Recipe
This is another natural recipe, leaving your windows and mirrors cleaned in an impeccable manner.
Ingredients:
¼ cup of rubbing alcohol
⅓ cup of white vinegar
4 cups of water
This DIY recipe is easy to apply, and I guarantee that the glass will become fantastically clean. It's not as fast as the polishing cloth in my opinion, but it does work great.
DIY Glass Cleaner FAQs
Can I add fragrance to natural DIY glass cleaner?
You can add up to 5 drops of essential oil for scent. As far as the choice for essential oil is concerned, citrus or lavender are great. Be careful not to add too much or the oil may be hard to clean off.
How should I store homemade cleaning products?
Always label the contents of your cleaner bottles. Adding a date to the label is also a good idea as chemicals can break down over time.

DO NOT USE LEFTOVER BOTTLES! Rubbing alcohol can leach trace amounts of chemicals out of plastic bottles and then chemicals mix in unexpected ways. Use only new bottles for these recipes.
Is vinegar effective for cleaning glass?
The acetic acidic composition of vinegar acts quickly to break down the film that often accumulates on windows and other glass surfaces. When cleaning glass with a vinegar-based solution, the result is a sparkling and streak-free surface. Vinegar also acts as a disinfectant and can kill germs in as little as 30 minutes when applied to a surface.
There you have it! There are several options for some fresh ideas for natural no-streak glass cleaner. Make sure that you have an appropriate spray bottle or a container where you can mix the ingredients, and do not hesitate to try these excellent natural recipes whenever you want to do something about the poor look of the glass surfaces.
More Cleaning Solutions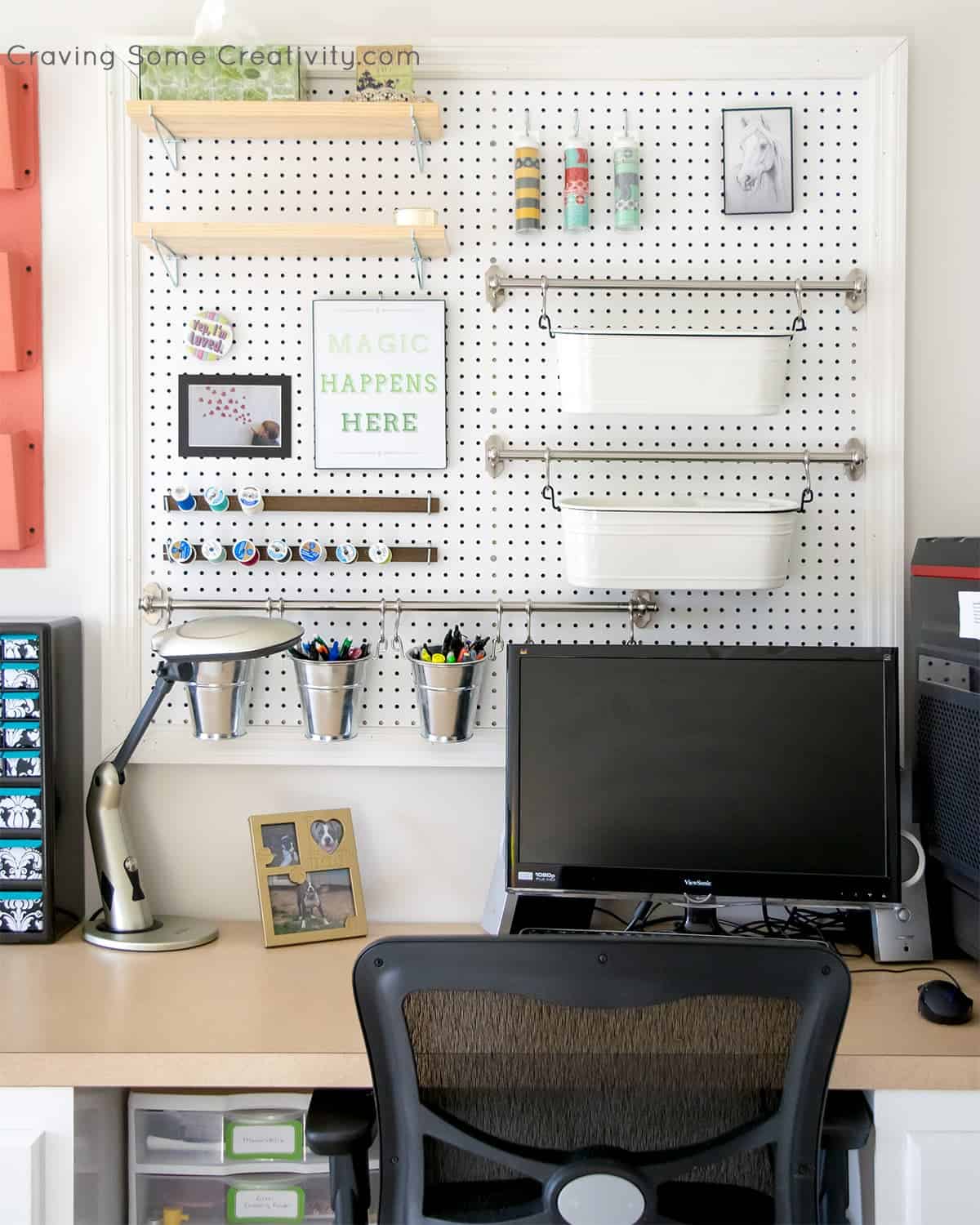 Grab our free series "Weekend Home Projects that will Transform Your Life"
Sign up below to receive updates including free printables, organization tips, home improvement projects, recipes and more!
Homemade Glass Cleaner
Simple homemade glass cleaner recipes that I have tested. These work as well or even better than store bought without the nasty chemicals.
Print
Pin
Rate
Supplies
¼

cup

rubbing alcohol

⅓

cup

white vinegar

4

cups

HOT water

distilled is preferred
Instructions
In a spray bottle, add all ingredients. Close lid and shake to mix.

Spray onto glass and wipe with a sponge or wet cloth to remove large amounts of dirt. Follow with a paper towel to polish to a streak free shine.
Notes
Rubbing alcohol has a tendency to dissipate quickly. Make sure that the bottle is air tight during storage. 
If you have large windows, a squeegee that professionals use is very useful for cleaning in a quick manner.