Truthfully, my house is never as clean as all those styled Pinterest photos. I have dogs, kids, DIY projects, and the general messes of life. I really have to work to keep our home clean. And the floors are the worst!
When I found about the Norwex Mop System, which promised to make cleaning my floors easier, healthier, and cleaner, I was pretty ecstatic. And frankly, after receiving so many questions about my Norwex Cleaning Cloth Review, I wanted to take some time today to talk about another very popular collection – The Norwex Mop System.
I have thoroughly tested the Norwex mop and while I always share my honest opinions, I have chosen to write this post as an unaffiliated post. I am not affiliated at all with Norwex, e-cloths, or any other company. Everyone should be able to read this review and decide if the products would be best for them, because the answer may not be the same for everyone!
My neighbor is a consultant, but I honestly get nothing for this review. For me, the reasons I write these posts are not to make money, I just like helping people with my experiences and after finding very few unaffiliated reviews on the internet, I decided to write my own.
If you are looking for reviews, you probably already have a consultant or know someone who is. However, you can order online here if you don't. If you do order and use Fall For Norwex Party, I may one day earn enough for some laundry detergent, haha.
My Floor Cleaning Routine Before
Most of the main floor is dark solid hardwood floors and we have vinyl tile in the kitchen.
However, we have major dirty problems.
We have two sweet, large WHITE dogs that shed everywhere. Every single hair shows on those dark hardwoods floor.
We are a busy family with kids, muddy paws, and cooking every night. We pretty much abuse our floors.
I have gone through several systems of trying to maintain our floors. Of course, I try to brush the dogs daily, but let's be real here, I would say it's a 50/50 thing. I use a rhoomba daily, and that picks up about a cup and a half of hair each day. The rhoomba helps to keep the floors good enough until mop day, but there is still a fair amount of dust and hair even with that. I also usually sweep the kitchen every other day and vacuum our rugs weekly with our vacuum (which I highly recommend for hardwood/combination floors!).
I wouldn't call myself a clean freak, I am just trying to survive here.
Norwex Mop System Products
The Norwex Mop System basically consists of a Mop Handle, Mop Head, and an array of pads for different needs. You can build your collection over time. Here is a list of Norwex Mop System Products that I Own:
Why do I have both sizes? One of my main complaints prior to Norwex was how awkward it was to get around the rugs on my hardwood floors (pictured in my dining room above). After receiving the large mop system, I got a smaller mop head to make cleaning around rugs easier.
How To Use The Mop
The Mop comes in two sizes (large and small) and 3 different mop pads. The system is easy to use if you follow the directions. When you start out using it, you may notice that the mop has a slight tendency to "flip" if you move it backwards. Similar mops of this design all have this, and you get used to mopping in a loose figure-8 pattern or overlapping loops.
Types of Mop Heads
Dry Mop Pad (Yellow) – This is for sweeping all the dust, hair, or crumbs off the floor. The dry pad seriously works better than my vacuum. For hardwoods, I try to go with the direction of the floor, and it gets the little crevices well.
Superior Wet Pad (Blue) – This is the one I call the "Wiper". It is soft yet removes almost everything from my hardwood and vinyl floors. (It has a little trouble with dried dog drool, but that's my personal crusade, I guess).
Tile Mop Pad (Blue/Green) – This mop pad has thicker fibers and a little more scrubbing power. This one works best for textured surfaces like porcelain or ceramic tile.
Chenille Mop Pad (Gray) – This mop pad has little "fingers" that are great at grabbing crumbs, hair, and larger particles from surfaces. It works especially well on grooved surfaces like travertine tile. However, I find this mop pad to have the least use of all of them. It's nice for dusting baseboards, but I already have a dusting wand.
My secret: For stuck on messes, rather than scrubbing back and forth, I use the Enviroscrub – best scrub cloth I have ever used and it doesn't scratch!
Rubber Brush – (I get these from Amazon here at half the cost.) To clean the dry mop, I find that shaking it out outside works just fine, but many people use this brush to clean off the mop heads into the garbage. This little brush is a MIRACLE WORKER though for cleaning sofas, dog hair off clothes, crumbs on car seats, and the corners of carpeted stairs or bathmats that can't be vacuumed. It's amazing!
Is the Norwex Mop Worth the Cost?
I'm just going to put this out there first. Under current pricing models, buying the complete collection (large mop handle and head, large dry mop pad, and large wet mop head) will cost you $115. But just wait to form an opinion…
Here is a handy comparison for the floor systems that I have used:
After I received my Norwex Mop, I knew right away this was the best mop I had ever used! When compared to my Bona Floor Mop, it noticeably outperformed.
The dirt literally stuck to the mop head and I watched it pile up in the front as I mopped (which is oddly satisfying I must say).
I could pick the dry mop up easier to take outside to brush off without hairs flying off as I walked.
The same mop head can be used for multiple days in a row, if I brush it off outside.
Benefits of Norwex
Pads
Norwex Systems are designed to clean with only water. This is great to keep our kids and pets from crawling on chemical laden floors.
The mop does seem to hold water more evenly without being sopping wet. It only needs to be slightly damp.
I don't worry about water or chemical damage to my floors.
The Dry Mop is great at picking up even the tiniest dust particles and it seems to get into crevices between our boards well.
Unlike my previous dust mop, the dirt piles up in the front and doesn't fall off the sides as you mop.
I can pick the mop off the floor gently and brush it off outside without dust and hair flying off.
There are different pads designed to do different jobs, and they excel at those jobs rather than as a one size fits all pad.
The pads are machine washable and dried on high heat. This is a huge cost savings over disposable pads like the Swiffer.
Mop Base
The pole of the mop base is FANTASTIC. It's adjustable height so it works for my son and my 6'4″ husband. You can place the handle against walls and it won't fall over or mar the wall!
The telescopic base has an attachment where you can use your window cloths to clean very high windows.
The mop pads attach with a high quality velcro. I've used it for years with no wear over time. It is also very easy to put on and peel off.
The mop system has a locking mechanism that works with the push of a flip-down button. If you don't lock it, the base swivels in every direction – handy for getting under your furniture.
Although my previous mop fits under furniture, you cannot lay it on the floor without the pad popping up. With the Norwex mop you can, making getting under furniture and awkward spaces a breeze!
I have used this mop exclusively for over 2 years with only 1 of each pad and all have held up great.
The Norwex mop system is an all-in-one system. Meaning that you will only need one mop handle for multiple different jobs including hardwood mopping, tile mopping, dry dusting, and even high window cleaning if you purchase the accessories.
Negatives of the Mop
The big one: THE COST. While you will actually save money over disposable mop pads, I balked at it at first.
Once you get your hands on one, you will probably start collecting accessories. I did at least. The rubber brush is FANTASTIC for pet hair on couches.
The large Mop Head is very big, meaning it won't get into tight spaces. They do make a smaller pad for areas like that which I use as well.
The small pad will not fit on the large base and vice versa. (Yes, I tried)
I have had some trouble adjusting the telescopic pole for different heights easily.
I, personally, didn't find the tile mop to be noticeably better or easier on vinyl tiles than the regular wet mop pad.
Conclusion- Best Mop, but not $100 better. That being said, I do LOVE my mop and I absolutely recommend it in certain instances.
How I got My Norwex Mop System For Free!
I can't promise that every consultant has the same deals or that the rewards system won't change, but this method is worth looking into. Norwex is an MLM company similar to Lularoe or Pampered Chef, where people hold in-home parties for their friends and family and the host can earn rewards based on purchases made from that party.
To be honest, I am not a fan of these parties. I feel like hitting up my friends and family to purchase products is, well, a bit tacky. I write more extensively about this is my Norwex Cloth Review Post. (That is solely my opinion and I respect everyone that loves to host them or works for an MLM.)
Despite my disdain for these types of sales tactics, I did in fact host a Norwex home party, mostly because I had three friends who were already wanting to purchase items. I mean they really pulled my arm, lol. As a host, I received rewards from the purchases and, honestly, those rewards were extremely generous. In fact, for about $550 in sales and 5 purchasing friends, I received over $150 in products for free. $150! I received the Norwex Mop System because I had over $500 in sales, and I also received $54 in credit towards my own purchase.
Is it right for you?
In the end, that all depends. It is a very high-end mop, and it will last for many years, plus it has a great warranty. The cost is much less than all those disposable refill pads and floor solution, but I feel that the Norwex Mop is not that much better than my other microfiber mop to justify an extra $100+. That being said, I do prefer my Norwex Mop overall because I only need one mop to do around the rugs as well as large spaces, and to dust and mop all of our floors.
I would recommend the Norwex Mop System to those who –
Want to eliminate chemicals in their home.
Want a 1 mop system that can do all types of floors, and both large and small areas.
Can confidently host a party to receive enough rewards to earn the mop for free.
Want the best convenience and the bestclean, no matter the cost.
So if you are on the fence, or just tired of spending hours cleaning floors, I truly hoped this helped. Let me know if you have had any experience with this mop system or if you have any questions below!
If you Liked this article, check out our other cleaning reviews and tips!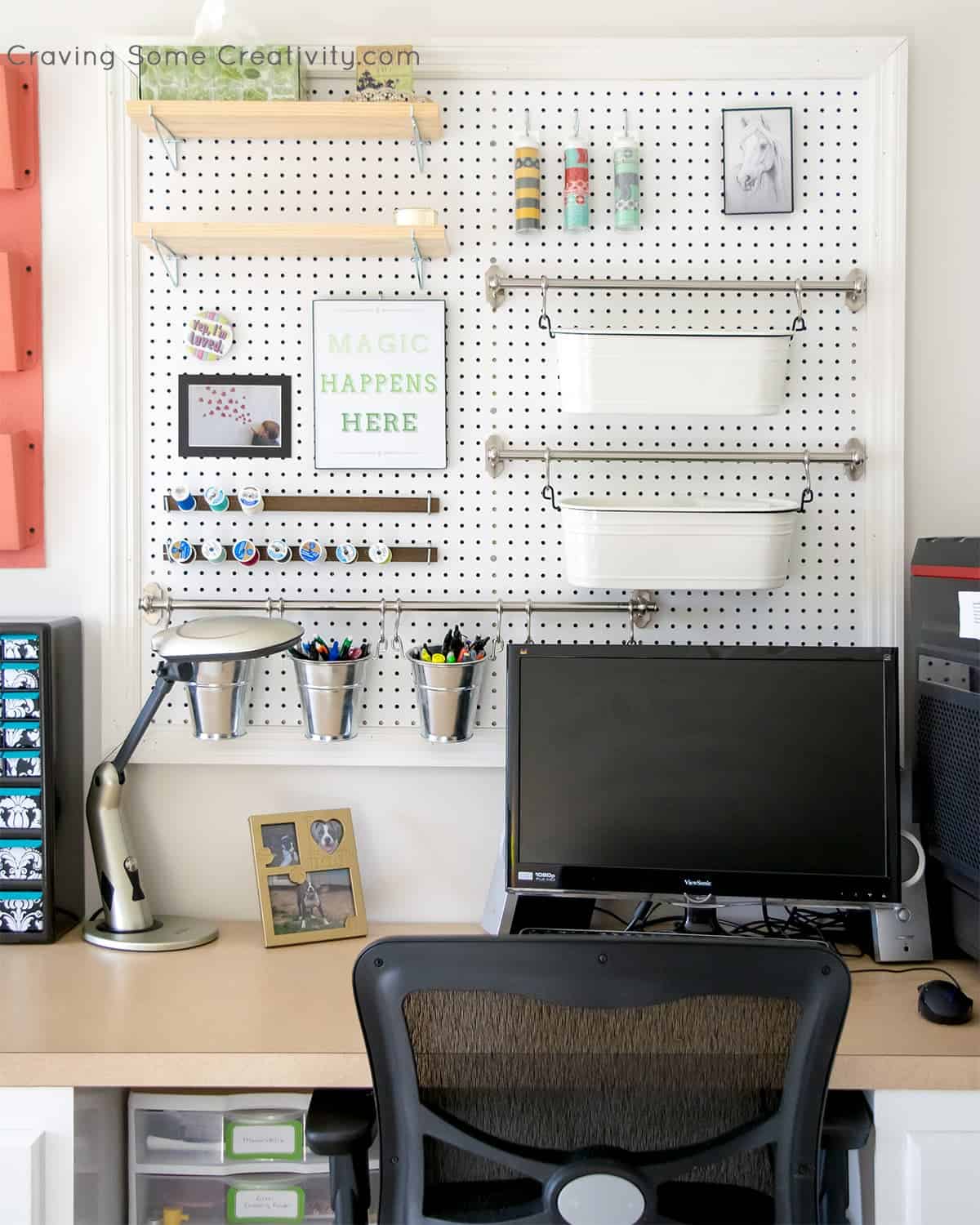 Grab our free series "Weekend Home Projects that will Transform Your Life"
Sign up below to receive updates including free printables, organization tips, home improvement projects, recipes and more!
More Helpful Cleaning Ideas