Scottish Christmas Decorations inspired by my family's tartan. Tour our holiday dining room decked out in traditional Scottish holiday motif. Oh what fun it is to celebrate the holiday spirit and our family heritage.
Interesting Fact: In Scotland, Christmas did not become a public holiday until 1958.
You probably didn't expect a history lesson when visiting a DIY blog, but I've done my research into this year's Christmas decorations. Welcome to my Tartan Scottish Christmas dining room! I've had a blast decorating this area with some heritage items, both new and old in new ways.
The truth is I've been looking forward to this year's Scottish Christmas theme for a year! Yes, a full year!
I was supposed to start the dining room makeover last February. I put a mood board together, decided colors, and was ready to go!
And then…
Life happened and priorities changed. Such is DIY life.
The Dining Room Christmas Makeover
So about 6 weeks ago, I finally started working on the dining room. Check out the "before" here. We painted the walls a dark denim blue color (Van Deusen Blue by Benjamin Moore). We also installed wainscoting because it used to oddly end in the middle of the wall. (Why did they do that?!)
The dining room table is also the biggest change in the room. Originally a dark brown, I stripped it and created a raw wood finish, which you can see the tutorial in the link.
Scottish Christmas Inspiration
Beyond the makeover, I wanted to incorporate some of my heritage with a Scottish Christmas decor theme. The last few years my parents have renewed interest in researching our family history by attending Scottish Festivals, researching our family tree back centuries, and engaging in long conversations about the storied history of Scotland.
It made perfect sense to me to imbue some of that history into our holiday celebrations. I love incorporating items that tell our stories in our homes. For this theme, I incorporated several elements that set the scene as both traditional and Scottish.
The napkins include our family tartan. I made these Dress Stewart Clan Napkins here. I love that you can adjust the printed size to as large or small as you like, although they are quite a splurge price wise.
A hunter green satin ribbon (found here) adorns the napkins, while little bells are a bit of an ode to Hogmanay or Scottish New Year. Because Christmas was banned for nearly 400 years in Scotland, Hogmanay is the much bigger celebration, and it is unique to the lands.
The centerpiece is a mix of artificial cedar garland, olive leaf garland, and red berry sprigs. While reindeer are known to inhabit much of northern Eurasia and Scandinavia, Scotland is known for its mighty and majestic Red Deer, so I added some to the garland.
Family Christmas Traditions
Everything just feels so much more magical under the sparkle of Christmas lights, doesn't it? I added our Christmas Tree Advent Calendar to this year's dining room. It feels like the perfect home.
This isn't specifically Scottish, but we decorate a gingerbread house every year. Much like our gingerbread ornaments, the Christmas-ey smell gets me every time.
Interestingly, no one ever eats the gingerbread house after it's decorated. Never. Does anyone actually eat them?
We don't have room for a full hutch in the dining room, so I just have a little cabinet in the corner.
The holidays are my favorite time of year to see the house aglow, but this year seems extra special because of the nostalgia behind many of our decorations.
It's finally feeling like it's all coming together. Which, makes sense, because that's one of the best parts about the holidays.
If you would like to mix in some Scottish flavor or just love the traditional Christmas vibe, you can find all of our inspired décor choices here: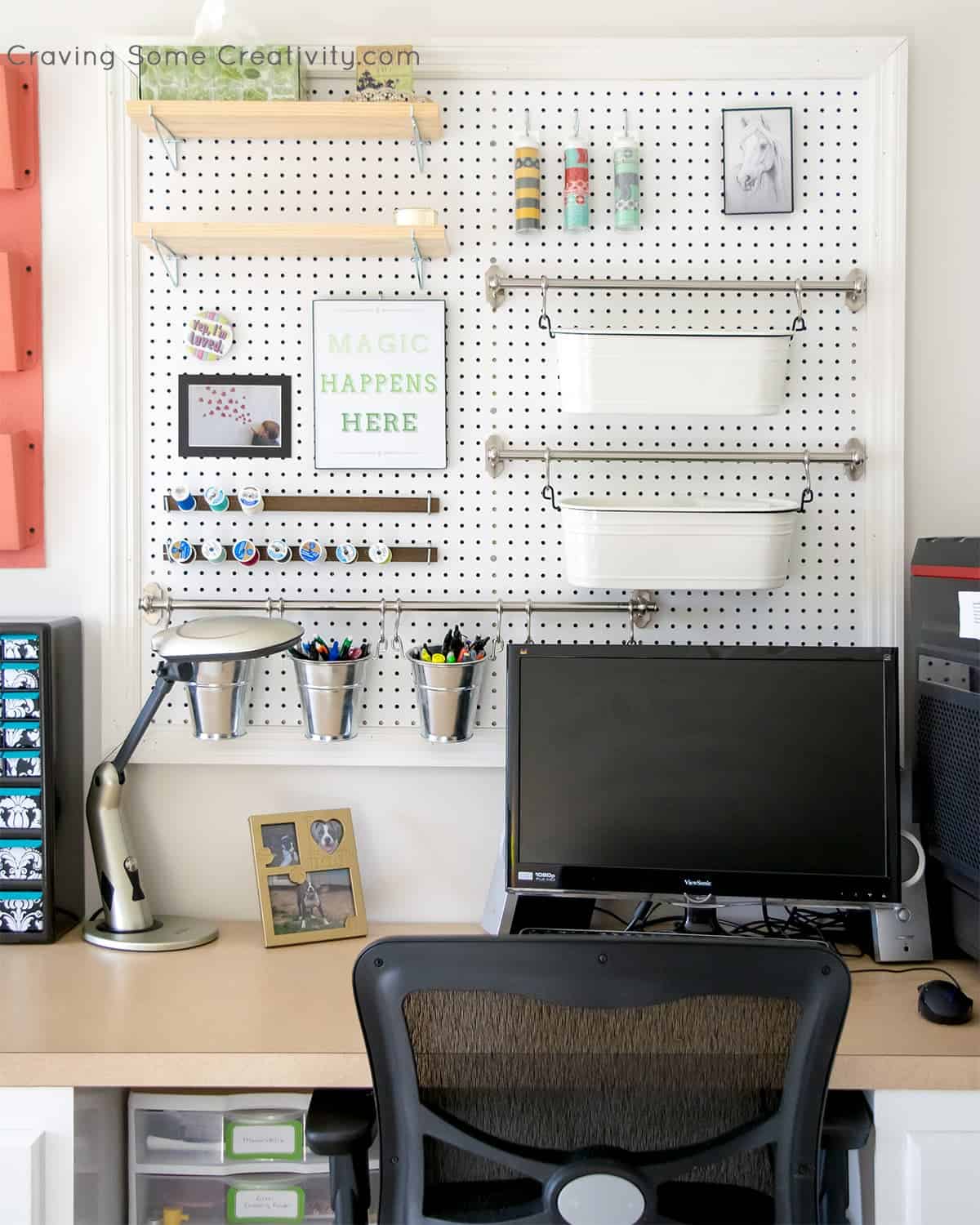 Grab our free series "Weekend Home Projects that will Transform Your Life"
Sign up below to receive updates including free printables, organization tips, home improvement projects, recipes and more!
More Christmas Tutorials
PS I love seeing your creations! Be sure to take a photo and tag #cravingcreative on Instagram! You can also stay in touch with me through following me on Instagram, Pinterest, and subscribing to the newsletter!