Jewelry making for beginners – I had some fun with these easy DIY bracelets, combining stone beads and charms to mix and match.
I have just completed a new adventure in DIY – making jewelry! Fashionistas, watch out! Actually, I will admit that I have always been very impressed by those who make jewelry and accessories. Personal expression is another sign of creativity. I have done my share of crafting like Wire Art, making my own eyelet for currents and even a rustic arrow wall art in my custom craft room. I saw all those jewelry supply aisles in craft stores, but I thought you might need tons of tools to even get started. But it turns out, I was wrong, and this bracelet only took me about an hour with no experience!
The best thing about this project is selecting the beads. They had all the supplies I needed including clasps, charms, and even wire! Their wholesale prices were impressive! Actually, cheaper than my local craft store. I chose turquoise and mixed in some 8mm howlite and maroon ceramic beads. I really like the color combination. I can see how this can be an addicting hobby because I already have a wish list, haha.
Ok, so let's get to making!
How to Make A Bracelet Step By Step
Step 1- Layout your beads and spacers how you want them to be. (For the astute observers out there, you may notice I made a few changes later in the order of beads). Decide the length of your strand. My total length was 8 inches with a 1.5-inch for the clasp. Therefore, I designed for a 6.5-inch string of beads. Using the flexible wire, thread one string of beads on it.
Tip: Many steps are made easier by stringing the beads while the flex wire is still on the spool (uncut).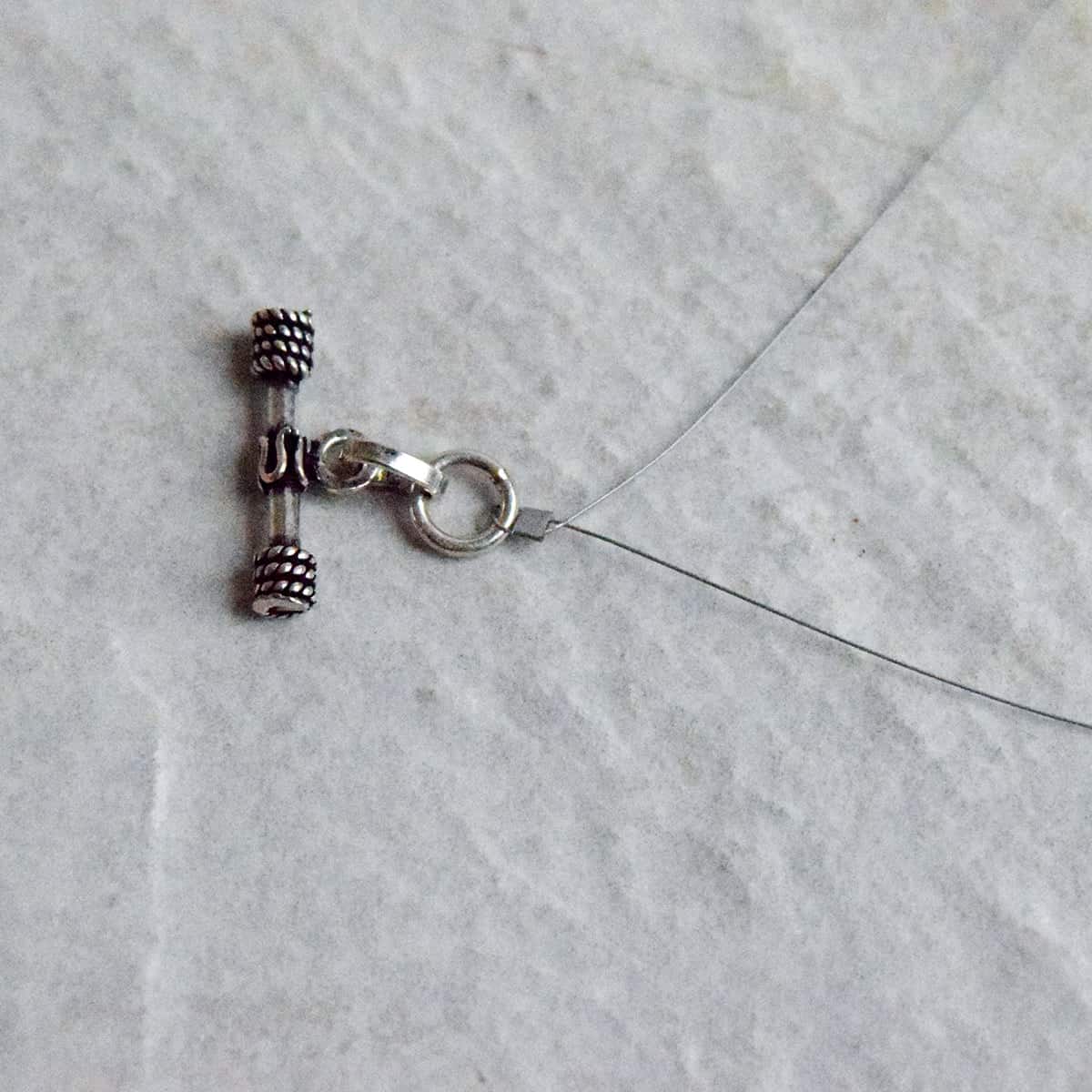 Step 2- After the beads were on, I threaded the flex wire through a crimp bead, then through the closed hole that attaches to your clasp, and then back through the crimp bead. Pull the crimp bead up close to the clasp, and, using a special 4in1 tool or a set of pliers, flatten (a.k.a. crimp) the bead closed. Test the ends to make sure everything is secure. It should look like the picture above. You will have a tail on the flex wire. Slide the beads down towards the clasp and thread the tail back through 1 or 2 beads. Trim the excess tail.
Step 3- Now cut the flex wire from the spool. I cut mine around 9 inches for extra tail. Test on your wrist for proper fit. Repeat Step 2 on opposite side with the other clasp piece.
Now, you could stop there, and it was really pretty, but I wanted something bold. I added the other two strands of beads simply by repeating the steps above and adding to the original clasp pieces. I then added a cute dragonfly charm.
Frequently asked question:
Can I make these bracelets as gifts?
These make great gifts for family and friends. They're easy enough to make and only need a few supplies. They make adorable Mother's Day gifts, gifts for birthdays, or a special just because token of appreciation.
Can I use this tutorial to make a necklace or charm bracelet?
You can make a necklace with the same concept by using a longer flexible wire or string. You can also add more charms to make a charm bracelet. Choose whichever charms you like the most and place evenly around with beads to space in between.
I already have ideas for my next jewelry making adventure. I have this old-school belief that every woman should own a set of pearls. And by pearls, I mean any round uniform strand similar to a pearl necklace. It is just so classic chic. I lost my old one and I know exactly what I want to use. Check out these blue goldstones and banded agate. They got that whole mysterious and sparkly attraction. I am totally for that! Hey, does this mean I am becoming a fashionista? haha, probably not but I can now wear my creativity!
More Beginner Crafts for the Ladies: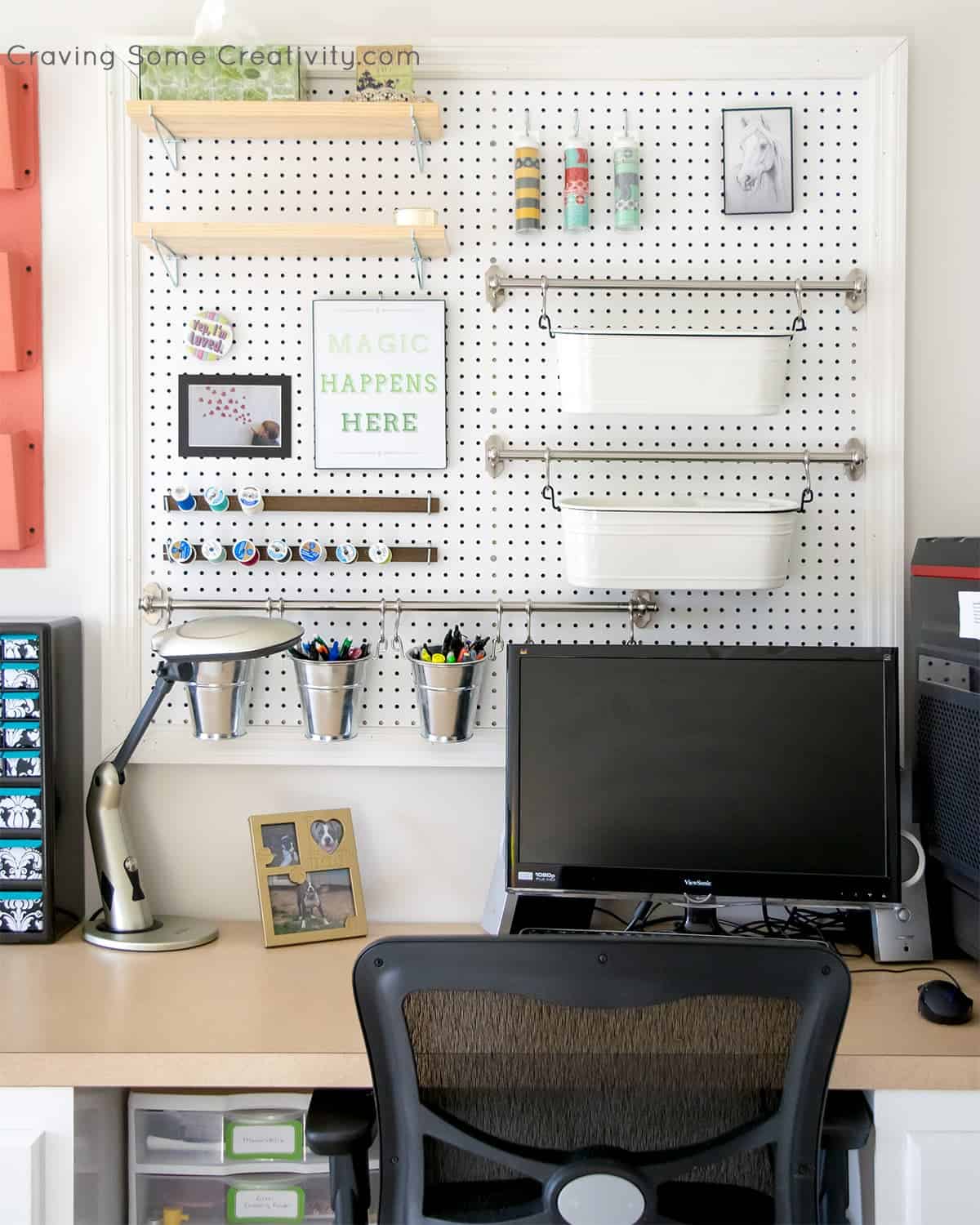 Grab our free series "Weekend Home Projects that will Transform Your Life"
Sign up below to receive updates including free printables, organization tips, home improvement projects, recipes and more!
More Easy Crafts