Yesterday was my son's 5th birthday and we celebrated at his preschool with a Teenage Mutant Ninja Turtle Party. It was a smashing success! I remember the TMNT movies as a kid and it's funny how these things come full circle. It is so nice to see your children engage with similar things as you once did. Many of these Teenage Mutant Ninja Turtle party ideas can be utilized in other party themes too.
Might wanna get your sunglasses because this is bright! This party was for 25 kids.
Teenage Mutant Ninja Turtle Party Ideas
Here is a table illustrating all of the little Ninja Turtle party ideas. We had a pizza party (of course!) with "Ooze punch" to drink. The punch consisted of Green Strawberry Kiwi Juice and Ginger ale. And to make it really special, I blasted the Teenage Mutant Ninja Turtles Theme Song.
I made these accordion fold rosettes featuring Donatello, Leonardo, Raphael, and Michelangelo. I highly recommend buying the accordion fold hanging Paper Pinwheel Fans and gluing the images of any party theme in the middle. So easy! Unfortunately, the craft store didn't have green. I will admit, it was more work than I envisioned. But if you get stuck like me with an idea in your head that you must have:
I bought 6 pieces of large poster board and trimmed six inches off the long side. Then I cut each piece in half long ways so that each half should measure 28in x 8in. I then folded each piece with my folding board and bone folder at 1-inch intervals. It took three of these pieces to form a completed circle. I glued the three pieces together in a line and then glued them down on a circle backing. Just imagine on a larger scale and with a LOT of hot glue. I used leftover foam core board cutouts from the Ninja Knock Out game below as the backing.
I also made individual felt masks in each of the colors. I cut a template out using my son's head as a guide and sewed an elastic band to the back of it. You could also just cut out one long felt piece, so it ties. I didn't want to have to tie 25 bandannas to children constantly.
Now I needed something to keep the kids busy while I set up (remember I am dealing with 25 five-year-olds). My first instinct was to do a pinata shaped like Shredder's head. But then I saw a similar party idea to this:
It consisted of foam core board with circles cut out. Tissue paper is taped to the back side and paper bags filled with Teenage Mutant Ninja Turtle Mega Mix Favors
are taped behind that. The idea is that a child will punch out the tissue paper to grab the surprise inside. All the fun of a piñata without the chance of kids banging each other in the head!!!!
And of course, the pride and joy – cupcakes! For the cupcakes, I used this recipe for the ultimate chocolate cupcakes. They were soft, moist, and mega chocolatey. I also made and colored the frosting with a basic vanilla frosting recipe.
The cupcake toppers were made using images from Turtlepedia. I would love to offer them as a free printable but I am sure the four hero images are licensed, and I do not want to mess with copyright laws.
I am very happy how my little guy's fifth birthday turned out. Truthfully, it didn't cost that much. Not including the pizza, I spent about $60 for everything for 25 kids. And the best part?! In the middle of the everyone sitting down enjoying their cupcakes, my son exclaimed, "Mommy, you're the bestest!" for all to hear.
Have a Cowabunga Day!
Check out some more fun party ideas for kids here: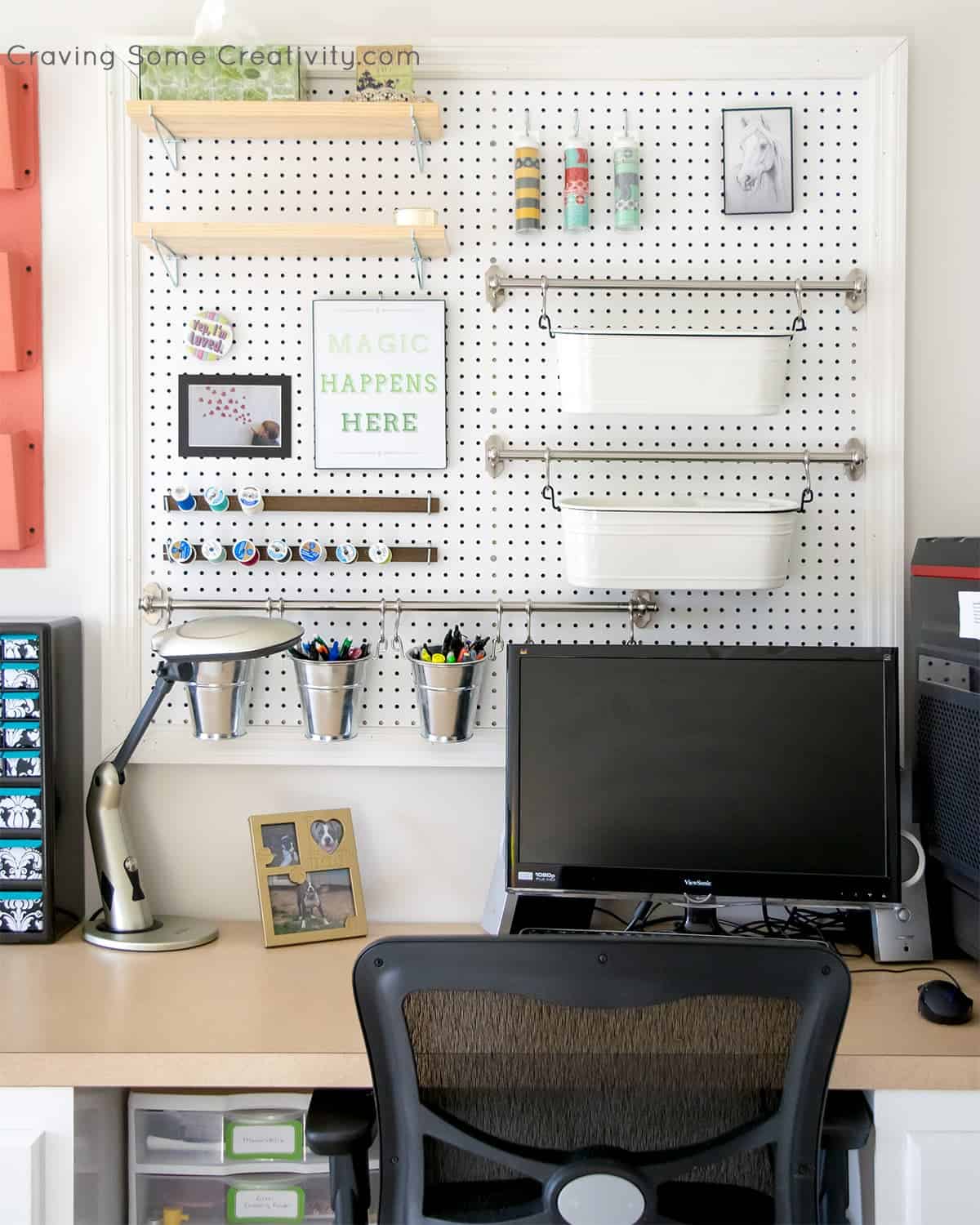 Grab our free series "Weekend Home Projects that will Transform Your Life"
Sign up below to receive updates including free printables, organization tips, home improvement projects, recipes and more!