Caramel Apple Sangria is the perfect fall sangria! This Fall Sangria Recipe is as easy as apple pie and tastes like it too! With apple cider and a sugared rim, this cocktail is perfect for adult gatherings and so pretty.
It's no secret that I love making a festive sangria for all sorts of occasions. If you like pitcher sangria, then you need to make our Blackberry Sangria or my Refreshing Strawberry Sangria.
Caramel Apple Sangria Recipe for Fall
This fall just feels extra special. Like after the craziness of the rest of the year, I am down for a new season full of hope, cooler temperatures, and all things fall. The temperatures here have already started dropping to reasonable levels, and that put me in a mood for a good fall drink.
This sangria is just what the season calls for! Not only just it scream fall in the taste, but it's incredibly hard to not be cozy and nostalgic with the flavors in this caramel apple sangria!
This easy pitcher sangria is great for a girl's night and is going to be your new go to for the holidays – I know it is for me!
If you just want to enjoy a cute little cocktail on the back porch without making a whole pitcher, I have the instructions below.
Ingredients for this Sangria
Apple Cider: Any apple cider you like from the grocery store.
White Wine: Although Sangria is pretty forgiving for bargain wines, I would choose a wine you want to drink. Sauvignon Blanc, Pinot Gris, and a light Chardonnay are good choices.
3-4 apples, sliced thin: You can use whatever you like taste-wise or visually, but I like to add a mix of granny smith and honey crisp apples. Core and cut into thin slices.
Caramel Vodka: The caramel flavored liquor is what gives this sangria a flavorful edge above the rest. Both Stolichnaya and Smirnoff make a caramel vodka that is pretty common in liquor stores. You can also substitute caramel liqueur or a good bourbon if that's what you have on hand. They will bring a slightly different flavor and it will be less caramel tasting.
Caramel Syrup: Ah, the best! It's not quite as sweet as sugar and we use it here instead of simple syrup.
Sugar for Rimming: (optional) It's pretty and you can mix a touch of cinnamon in the sugar for added effect.
Rosemary Sprigs: (Optional) This is more for the garnish, not as much for the taste. You can also use cinnamon sticks and/or star of anise pods.
Frequently asked questions:
What is the best wine for sangria?
Sangria is beautifully forgiving for whatever you choose. I definitely wouldn't use the high dollar varieties however, as that would mostly be a waste. A good balance is choosing a bottle of wine that you would actually like to drink even if it wasn't in a sangria.
A drier white wine is best, like a Sauvignon Blanc, Pinot Blanc, and a lighter bodied chardonnay are good choices for this sweeter sangria. You could even use a dry sparkling wine like Prosecco.

How long does sangria last?
Once opened, a light white wine can generally be stored for five to seven days in the refrigerator. However, the cut fruit may start to spoil earlier. It will also become mushy over several days. From the time you first mix a batch of sangria, plan to finish or discard it within three days.
Can I make this recipe into a single serving?
Huge gatherings aren't happening nearly as often in these times. However, you don't have to invite a crowd over to enjoy sangria. I've included the recipe sizing if you want to make a glass or 2 instead of a whole pitcher.

5 ounces apple cider (slightly over a half cup)
1 ounces caramel flavored vodka (2 tbsp)
3 ounces white wine (⅓ cup)
1 ½ tsp caramel syrup
apple slices, thyme sprig and/or cinnamon stick for garnish. I mean, what's sangria without a fancy garnish?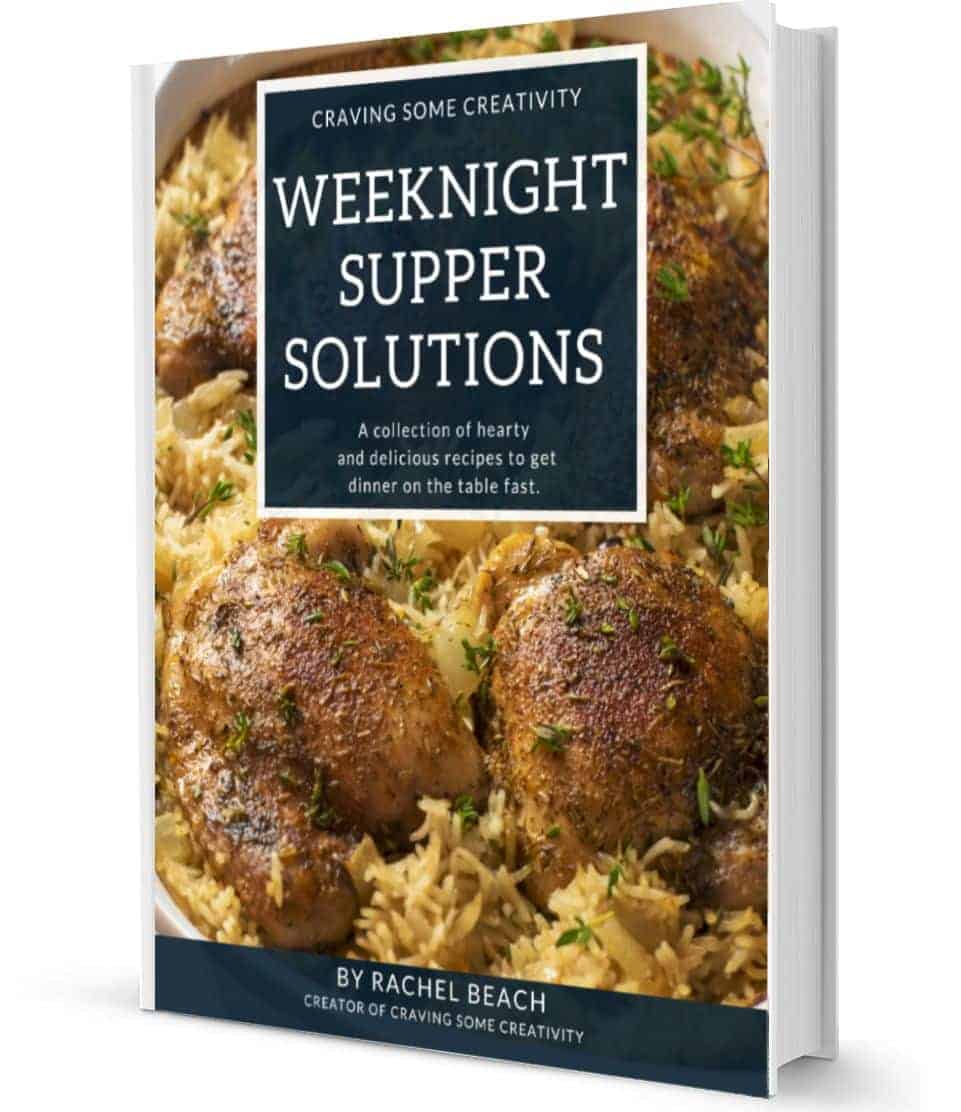 Not Sure
What's For Dinner?
Signup for recipe updates and get a free cookbook of Easy Weeknight Supper Solutions!
How To Make Caramel Apple Sangria for Yourself
Caramel Apple Sangria
Caramel Apple Sangria is a light, cozy, delicious Sangria! This Fall Sangria Recipe is as easy as apple pie and tastes like it too! A mixture of Apple Cider, Caramel Vodka, White Wine, and Caramel syrup
Print
Pin
Rate
Ingredients
5

cups

apple cider

¼

cup

caramel syrup

1

750ml

white wine

chardonnay, Riesling, or work well

1

cup

caramel vodka

Stolichnaya and Smirnoff make this flavor

3

lg

honeycrisp or gala apples

2

lg

granny smith apple
Garnishes (optional)
for garnish

rosemary sprigs, star of anise pods, or cinnamon sticks

½

cup

granulated sugar (fine or coarse)

2

tsp

ground cinnamon
Instructions
Stir the apple cider and the caramel syrup until the syrup dissolves.

Core and cut the apples into thin slices and place in the bottom of your pitcher or jug.

Pour the wine and caramel vodka into the pitcher.

Stir for several minutes until all ingredients are well combined. . Let sit for 1-2 hours in the fridge.

To rim glasses with sugar, pour a bit of the sangria on a plate. On another plate, put a ¼ layer of sugar. Stir ground cinnamon into sugar until well combined. Dip the edges of the glass into the sangria and then press the edges of the glass into the sugar.

Serve over ice and garnish individual glasses. Enjoy!
Nutrition
Serving:
8
oz
|
Calories:
293
kcal