DIY refrigerator makeovers to refresh your kitchen without a big hit to your budget. Disguise those appliance with these quick and easy ideas for stylish fridge face lifts suitable for any design aesthetic.
When did we decide refrigerators had to be boring? We look at our appliances every single day, so I can't think of a single reason they shouldn't be gorgeous and another great way to reflect our own personal style in the home.
From colored chalkboard paint, decorations, and custom graphics- every example on display is a working work of art. It's amazing what a spark of creativity can do!
The DIY divas showcased below have managed to create beautiful spaces without blowing their budgets. Impressive!
1. Vintage Painted Hues
Love the styling of a retro fridge, but hate the hefty price tag? Paint your current fridge in a vintage color such as petal pink or bright teal! These daring DIY'ers have transformed run-of-the-mill, (and in some cases run down), appliances into conversation pieces. Here are just a few examples:
You can find more information on these DIY painted refrigerator makeovers here:
(Top Left) Tickled pink. This refrigerator had seen been days before its rosy redo. From Mango Reclaimed
(Top Right) A mundane white fridge gets a "shabby French" update with fresh paint, a bit of wax and some late-night inspiration. Trois Petites Filles
(Bottom Left) From drab to fab! A bold Mason-jar inspired refrigerator makeover kicks off a kitchen design update. Check it out at Grillo Designs
(Bottom Right) A bold aqua sets the retro vibes with this SMEG fridge knockoff. This makeover also has great suggestions on primers to use. Tutorial @ Alpha Foodie
2. Think Outside the Ice-Box
I must admit I am pretty proud of this one – because it's one that I did. Perfect for the man space, it's a custom design with a "Beer Safe" motif on a common dorm refrigerator. I give a full tutorial and lots of tips for how to paint a refrigerator with spray paint.
This clever design completely masks the appliance for a more cottage feel. Bead board wallpaper is the magic behind this beautiful fridge makeover. (Tutorial @ General Splendour)
This is the ultimate disguise! The front panel is actually a mirror that matches the rest of the cabinetry panels. What a way to turn up the elegance factor while hiding a messy fridge. It also gives the illusion of more space in the butler's pantry. You can see more photos of this lovely kitchen here at Better Homes & Gardens.
3. Use Peel and Stick Wallpaper
Perhaps painting isn't really your forte? No sweat! We live in a modern world with modern solutions. Change your refrigerator's outfit! Removeable wallpaper or peel & stick wallpaper is so clever and there are some amazing options! (tutorial @ Aunt Peaches)
4. Use Colorful Contact Paper
Contact paper is another excellent and inexpensive tool to achieve a brand-new look on a budget. My favorite kind of DIY- this bold blue makeover cost less than $20 and took less than 2 hours. (Tutorial @ Whimsy Soul)
5. Metallic Tape
Want something fun that can also be renter friendly? Added bonus: it takes less than a day to apply! Use removeable tape like glitzy gold washi tape, rainbow, or even pretty floral designs. It's modern glam minus the glitzy price tag. (Tutorial @ The Every Girl)
6. Modern Painted Fridge Makeovers
A can of paint is the transformation tool of choice in many of these transformations. If you've been following my journey, then you know I highly approve. Below are some genius ways to create a modern and sophisticated painted fridge!
(Top left) A mod inspired masterpiece! Her $3,000 dream fridge became a $20 weekend DIY paint project instead. (Tutorial @ A Piece of Rainbow)
(Top Right) Would you believe that the new hardware is actually bathroom towel bars?! This clever idea is stunning! From @ Restoration House Blog
(Bottom left) A stainless steel apartment refrigerator gets a matte black makeover and sleek new hardware for a modern studio kitchen. (Tutorial @ Juniper Home)
(Bottom Right) An unsightly storage freezer is cleverly disguised in this DIY designer butcher's pantry. And that color! (From Addicted 2 Decorating)
7. Chalkboard Chic
Does your kitchen often resemble grand central station? Mine is certainly the busy hub of our family operations. It seems only natural to refashion the fridge into a central messaging center. Save the magnets and, instead, grab some chalk!
(Top left) A chalkboard paint makeover turns a run-of-the mill side by side into a central hub of information. (From The Handmade Home)
(Top right) The basement bar gets a beautiful makeover with this chalkboard Fridge for less than $50. From Frugal Family Times
(Bottom Left) Appliance side view killing your room vibe? A DIY chalkboard menu to the rescue of the sides of the refrigerator door – brilliant! (Before and After @ Naptime Decorator)
(Bottom right) The jute handles and custom magnets on this chalkboard refrigerator add the perfect touch of whimsy. See more @ The Kurtz Corner
Love Kitchen makeovers? Check Out Our Other Projects
Frequently Asked Questions
Can you repaint a refrigerator?
Yes! Painting your existing fridge is still a good idea even if you don't want to drastically change its color or go for a completely new look. There are special precautions for damaged or rusted areas. For more tips read my in depth how-to.
How do you paint a textured refrigerator?
You can roll or spray paint a textured fridge pretty easily. An epoxy spray paint formulated for appliances will hide damage and slow rusting if needed.
Can you resurface appliances?
Many of these techniques will work on all of your major kitchen appliances, including dishwashers and refrigerators. Be choosy of the finishes you decide to use if an appliance gets moist consistently or reaches high temps on the refinished surface area.
How can I make my fridge side better?
Apply decals or stickers.
Cover it with chalkboard paint or cork board.
Display family photos.
Decoupage with images from a favorite magazine, book, calendar, etc.
Display a photo album.
Are you inspired by these incredibly beautiful and creative refrigerator makeovers? If you have done your own version of a refrigerator makeover, I'd love to see it! Let me know what you think!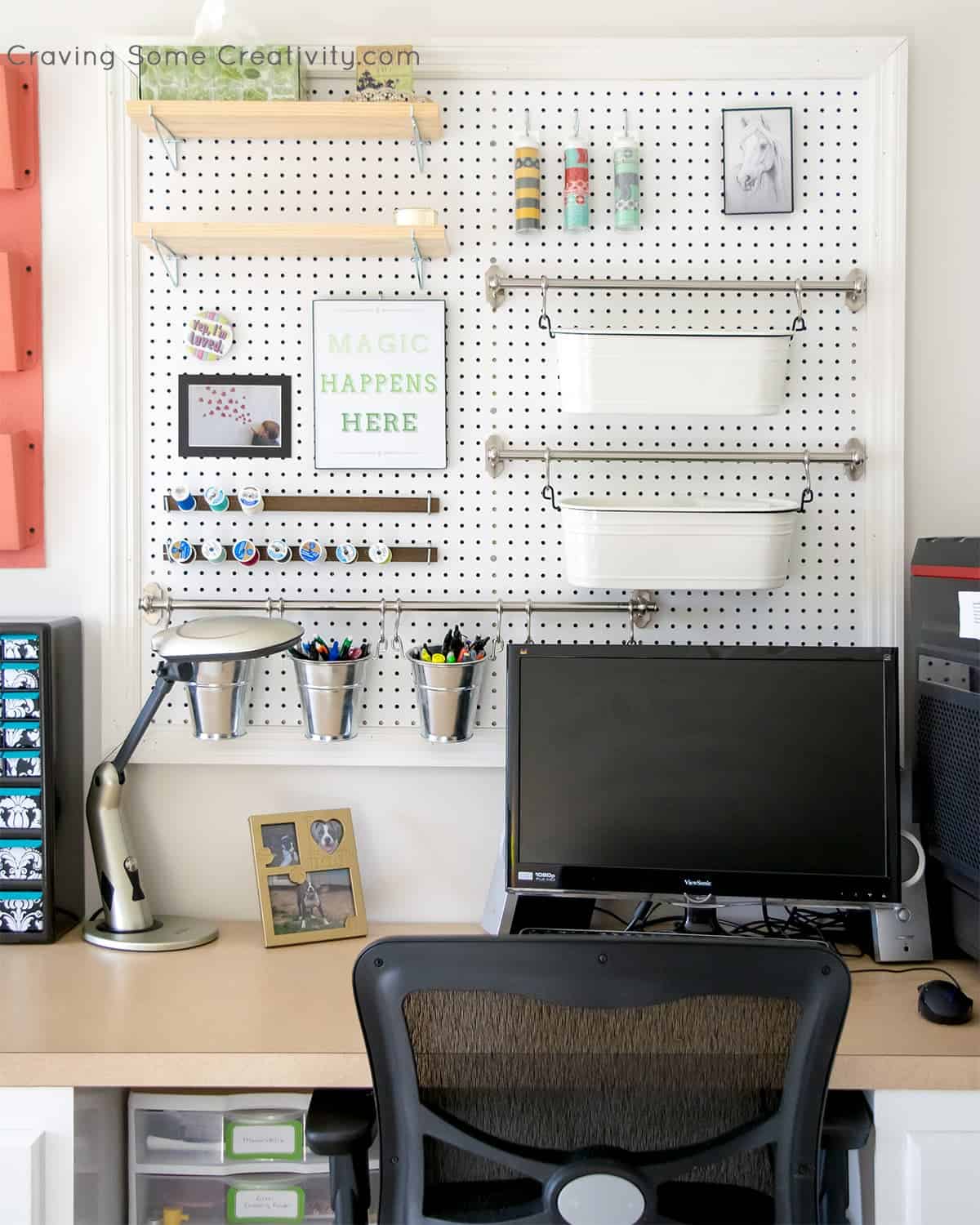 Grab our free series "Weekend Home Projects that will Transform Your Life"
Sign up below to receive updates including free printables, organization tips, home improvement projects, recipes and more!
More Kitchen Remodeling Ideas