Cut clutter once and for all! These ideas show how to organize a space by selecting the perfect basket or bin for the task – even with minimal storage.
Raise your hand if you've ever been hit by an avalanche of boxes or lids? I've personally been hit square in the face by a stack of towels, attempting to open my linen closet door.
Not to mention, the endless struggle to find the matching Tupperware lid. Or the frustration of combing through unlabeled boxes looking for one elusive item.
Over the years, I've learned many tips for getting the most storage possible out of a small space. Today, I want to share my best tips for organizing small spaces with storage bins and my favorite containers.
Tips for Buying Storage Systems
Buy baskets that are all the same size ( no nested baskets). They look much neater in use and they're interchangeable.
Building custom shelves is usually better than big-box-store solutions.
Buy more bins or baskets than you think you need, especially if the material is somewhat flimsy. I try to account for 10% more space than I currently need.
Look for hidden storage places (under the bed, the backs of doors,
Line baskets that aren't easy to clean. Natural baskets like wicker are the worst!
Measure your space (height, width, depth) before purchasing.
No container will ever make up for having too much stuff. Decluttering and planning is essential.
Cabinet & Pantry Storage
Recently I reorganized my pantry shelves. I knew I needed to replace some bins, and I knew exactly what I was looking for. Yet hours later, I still hadn't found a practical and economical solution.
Who's got time for that?!
The Best Pantry Organization Products
IKEA is one of my favorite sources to find affordable decorative and organizational baskets. Because we typically store food grade items in the pantry, look for bins that are:
Easy to clean with soap and water
Flat bottomed
Portable.
Allow easy access to stored items.
About ½ to ¾ the height of the shelves – you can see inside easier.
Shop Our Favorites (Scroll and Tap Photos Below)

Organizing Tupperware
Let's talk Tupperware. The first mistake I ever made with food storage items was to believe that I needed to save every plastic container that could maybe, someday be useful.
Mismatched lids, huge containers in case I baked cookies for the entire school, (or army reserves)- I saved it all!
Instead, I splurged a bit on a single set of glass containers, and it fits neatly in one cabinet now! We meal prep and pack lunches every day for work and school, so my needs for a family of 3 may be different than yours. Here are the items I keep on hand:
3 casserole sized containers
4 large leftover containers
9 lunch sized containers
1 traveling cake container (also used for muffins, cookies, and other baked goods)
12 side dish sized containers
Sauce containers
3 soup containers
Closet Storage
Closets are workhorses, especially hall closets. They usually end up being a catch-all for everything from pool toys to cleaning supplies.
For a closet to really be organized (and stay that way), it needs a purpose. It may sound like a quirky trick, but I give my closet a name based on its function. Then, an item that doesn't fit that function doesn't go there!
Examples – the linen & toiletry closet, the coat closet, the cleaning closet
Pro Tip: Resist the urge to use more than 2-3 styles of baskets. The more types of containers you utilize, the more cluttered the closet will look.
The insides of your closet doors are key spaces to add beautiful storage. Because they close, you can really maximize their use without adding visual clutter.
Things you can store on the back of a closet door
Shoes
Handbags and purses
Jackets/Coats
Medicines/allergy
First Aid
Backup Toiletries
Full-length mirror
Miscellaneous belongings used daily (keep it minimal though)
Beauty products (nail polish, lotions, creams)
Shop Our Favorites (Scroll and Tap Photos Below)

Toy Storage Containers and Large Baskets
Around here, we're big advocates of creating toy storage that doesn't look like toy storage.
One of my favorite storage solutions was substituting traditional nightstands with these IKEA slim shelving units in my son's room. Furniture that doubles as storage is a win-win!
Other ways we've created efficient storage solutions for toys include:
Building a custom closet to maximize space.
Building a Custom DIY Bed Frame with Storage
Sorting Legos in a trunk where he can easily see them.
Once upon a time, we used a rolling cart for art supplies. *Pro tip: This allows for supplies to be easily hidden when unsupervised!
While I do love cube storage, storage with doors is my favorite. A credenza or long dresser works great.
Our Favorite Kid's Storage (Click on Photo for Source)

Garage Storage and Large Storage Bins
Would you believe we only use two products for almost all of our big storage needs?
I started collecting a very specific bin years ago and have bought nothing else since. That's how much I like this product!
For more garage ideas, check out this post >>> 25 Garage Wall Storage Ideas. I've got a ton of solutions there.
Frequently asked questions:
Why should I buy only one type of storage bin?
-Always stacks neatly. I've stacked up to 8 ft high or 5 bins tall.
-Uniformity makes it easier to find items, IF the boxes are clearly labeled.
-Collect over time. Purchase 3-4 bins at a time.
-The bins I purchase, featured in the photo above, work well for shelf stacking. No
need to dismantle a stack for one basket on the bottom.
-This flat top option is also a sturdy versatile alternative.
What can I do with old storage bins?
You can take your old plastic bins to a recycling facility if they are cracked or damaged. Your utility department may even offer a credit for plastic recyclables.
Do I need to label my bins?
Labelling your storage bins is so efficient! You don't have to rummage through everything to know exactly what's in there. The best part of all is there are so many options out there for free printable labels for all your organizing needs.
I hope this guide has saved you some precious planning time in your next design & organization task. Getting started is always the hardest part! These baskets have proven to be home runs in my own household. Let us know how they work for you.
Are you using any of these ideas in your own small spaces?
Shoot your questions and share your fun finds with me in the comments below. I love sensible solutions to everyday problems.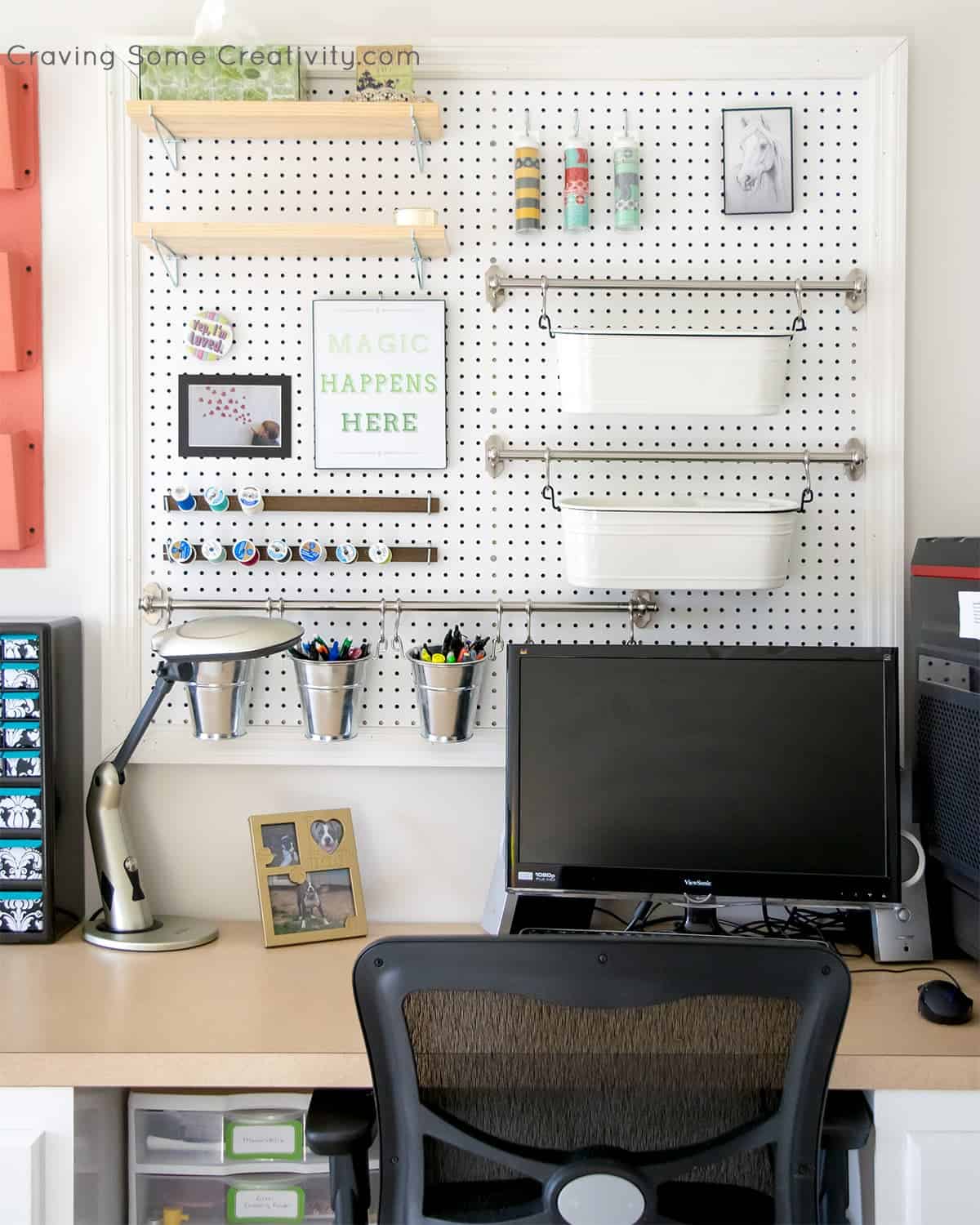 Grab our free series "Weekend Home Projects that will Transform Your Life"
Sign up below to receive updates including free printables, organization tips, home improvement projects, recipes and more!
More Organization Projects You May Enjoy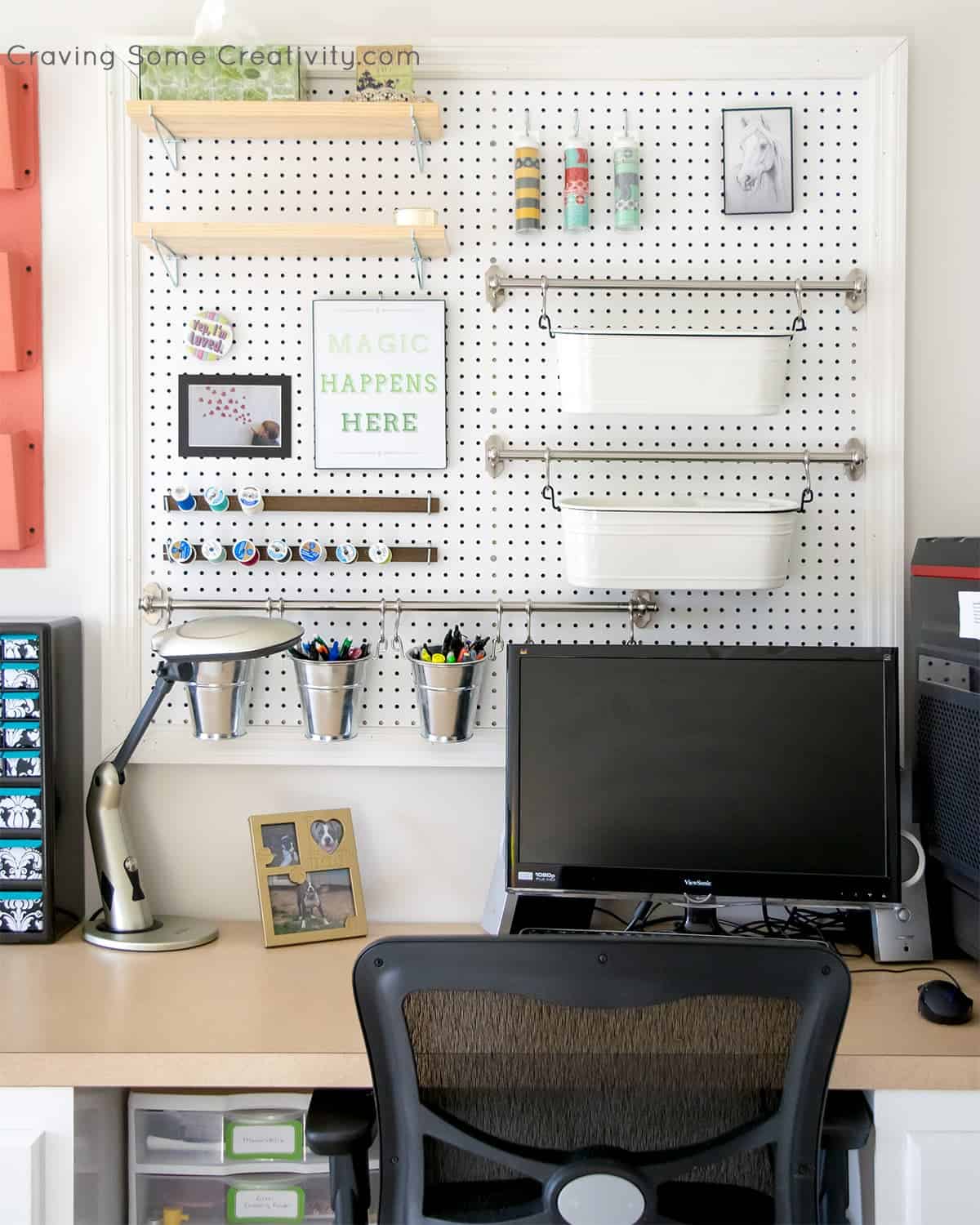 PS I love seeing your creations! Be sure to take a photo and tag #cravingcreative on Instagram! You can also stay in touch with me through following me on Instagram, Pinterest, and subscribing to the newsletter!