It is the Christmas season and I love making simple DIY gifts for the people I care about. Unlike those horrible tie-dye crocheted mittens from Aunt Ida, they have to be gifts people will actually want. Inspired by my ridiculously popular Vanilla Extract gifts last year, I decided to do a few infused oil recipes tailored to my friends taste buds.
Ingredient Ideas for Making Infused Oils
Herbs/seasonings: I dry herbs from my garden and use them to make these, but any quality dried herbs will work. For safety reasons, I only recommend using dried, not fresh. Dried peppers, garlic powder, parsley, basil, oregano, thyme, celery seed, and Meyer lemons are just a few of the many choices you have.
Oil: I use avocado oil in my infused oils, but you can also use a quality olive oil. I use avocado for the higher smoke point and lighter taste. The oil will pick up the flavor fairly quickly, in the first few weeks, and then slowly intensify. It is fine to leave the herbs in the bottle and eventually all the flavor will leach from the herbs.
Container: For my gifts, the bottles in the picture are elegant and, unfortunately, all I could find. DO NOT USE THE POUR SPOUT BOTTLES PICTURED. (I purchased some rubber stoppers for them but they have not arrived as of today, so no false advertising. Promise.) You want a sealed container, ideally. Also, the pour-spout is somewhat useless as the herbs will not flow out of the bottle through a pour-spout.
Making Infused Oils
Wash and dry bottle thoroughly. In a small saucepan over medium-low flame, heat the oil slowly to about 150 degrees F. Add in the dry ingredients and let the oil cool. If desired, strain out the ingredients before bottling. This method will infuse the oil more quickly than simply adding the ingredients directly to the bottle. Heat also reduces some of the possible risk of bacterial contamination, but it can also affect the flavor and health attributes of the oil if you used unrefined oil. Personally, the risk isn't worth it for a gifted item. Store in refrigerator.
For more Information, check out these articles:
The Kitchn – Creating Fancy Olive Oils
MJs Kitchen – Roasted Garlic in Olive Oil
Happy Crafting!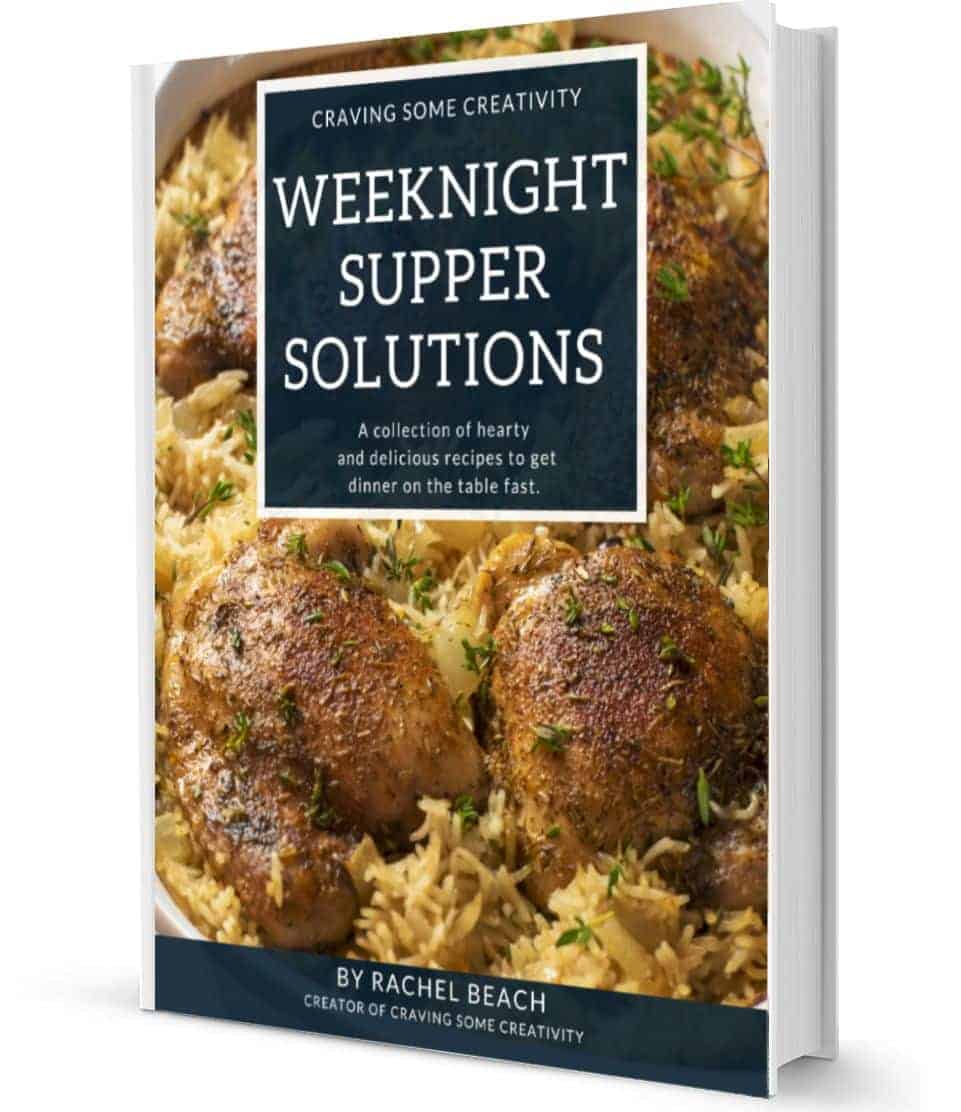 Not Sure
What's For Dinner?
Signup for recipe updates and get a free cookbook of Easy Weeknight Supper Solutions!
More Creative Gift Ideas