DIY World Clock Wall Display is a fun wall art display for any home or office with minimal effort using this simple tutorial. Includes tips for choosing the right clocks, selecting the right tools, and creating labels.
The world clock gallery display featured in the Masculine Office Makeover is a clean and timeless (pun intended) display for any home or office.
So, what exactly is a world clock gallery? It's a grouping of clocks (usually 3- 6) on a wall that display different time zones in the world tied to specific displays at a glance. It's common practice to use cities tied to the stock exchanges or perhaps fashion capitals. But take creative license! For this one, my husband chose four cities that were of personal significance to him.
Materials and Supplies
The key to the project's success is having the correct materials on hand.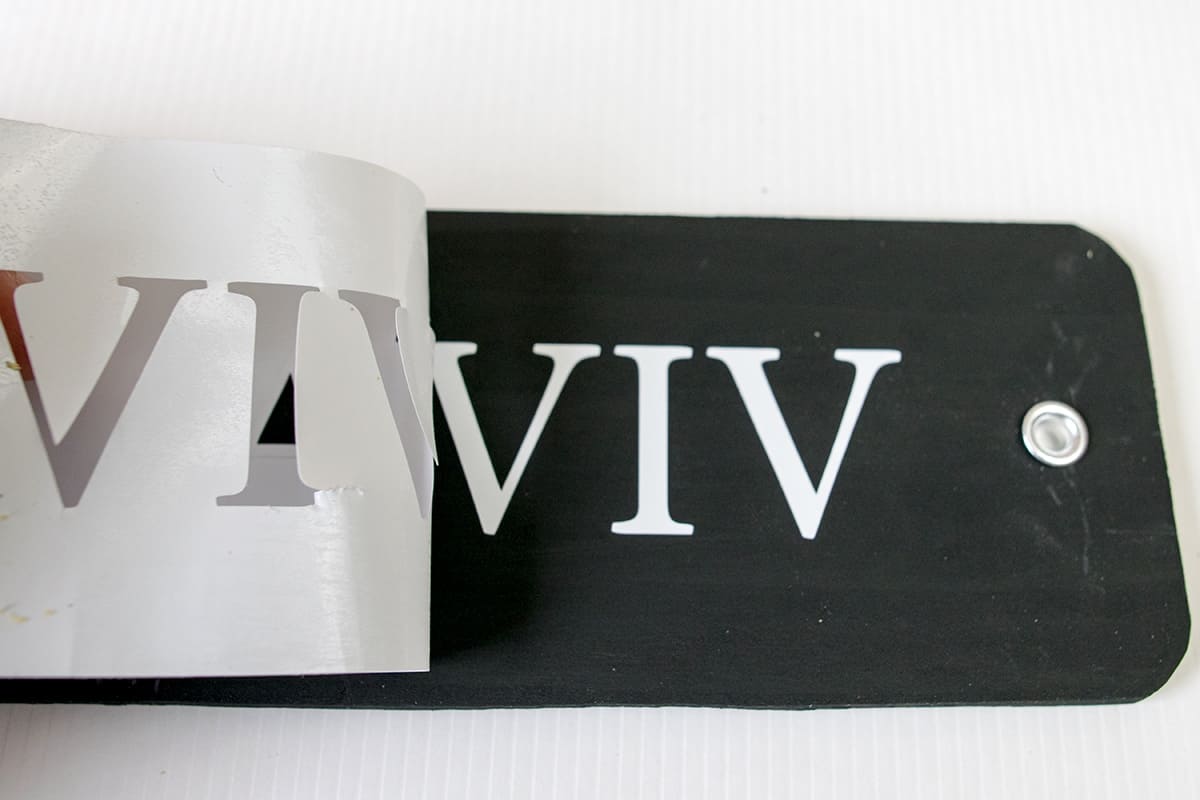 *I used a cutting machine and vinyl to create my letters. However, letter stickers work well. For more ways to create letters and designs, check out our posts on easy design transferring or making signs with stencils.
World Time Zone Clocks
The full printable tutorial is at the bottom of this post. Im giving a little closer look at a decorative detail that I added to the nameplates here.
For these time zone wall clocks, I edged the wood with eyelets for a richer textural element. It only takes a few minutes. Drill a hole just wide enough to fit the eyelets in snugly. Use a kitchen mallet or something similar to tap them in if needed.
Project Tips
I chose my clocks based on price and appearance. Although there were no specific complaints about the loudness of this particular model, 4 clocks all ticking in harmony was enough to make my eye twitch. It was maddening! My advice:
Purchase clocks with "silent" clock hands.
The clocks can be whatever size you like but it looks best if the nameplate size matches.
If your clocks are not silent, follow this video to add a light machine oil to them. It does work, but it is at your own risk.
The location of choice for this project was right above the desk in a 2×2 format rather than putting all four in a row.
The combination of time zones and cities got the seal of approval of course, as did the rest of the office. A relatively simple project that makes an impactful statement in the office!
Other Wall Decorating Ideas
Frequently Asked Questions
What is a non ticking wall clock?
No tick wall clocks are silent since they move in a continuous sweep. Since the second hand is not stepping from second to second, the ticking is eliminated. Silent wall clocks are perfect for sleeping, office or study areas.
What is the best height to hang a clock?
Clocks work best at two height options, either between eye and chest level or above eye level. If you're going for a high clock, it should be higher than the tallest obstruction in the room such as a doorway, window, or mantel.
Can you hang a clock with command strips?
Depending on the weight of your clock, the easiest way to hang it without nails is by using command strips – either hooks or Velcro. It is a wonderful renter friendly option.
Can you do this with digital clocks?
Yes. The project only requires that you have multiple of the exact same clock model but whether it is analog or digital makes no difference.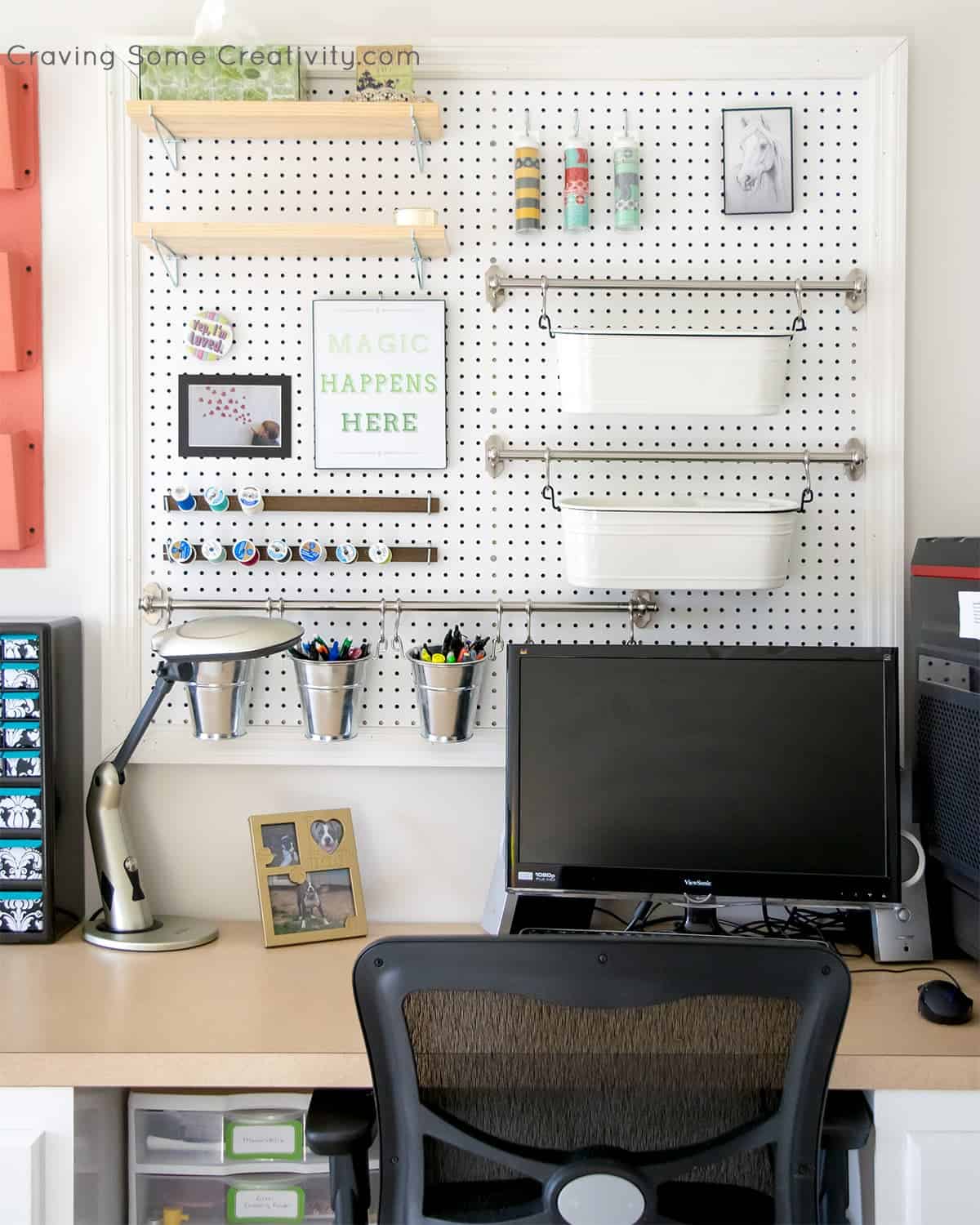 Grab our free series "Weekend Home Projects that will Transform Your Life"
Sign up below to receive updates including free printables, organization tips, home improvement projects, recipes and more!
More Wall Ideas
PS I love seeing your creations! Be sure to take a photo and tag #cravingcreative on Instagram! You can also stay in touch with me through following me on Instagram, Pinterest, and subscribing to the newsletter!
DIY Time Zone Clock Display
DIY World Clock Wall Display is a fun wall art display for any home or office including time zones or displaying cities you have visited.
Print
Pin
Rate
Tools
Saw

Something to cut the wood to the desired length
Instructions
Cut the pieces of wood to the same width as the clock faces. Round the edges slightly with a sander. Paint them black.

(Optional) Use eyelets to add a decorative touch to the edges. Drill a hole just wide enough to fit the eyelets in snugly without falling out. Use a mallet to tap them in, if needed.

Add letters to the nameplates. You can use a ruler to apply them straight.

Hang signs with velcro command strips. These make hanging a breeze and are rental friendly!
Notes
You can also make your own letter templates using a craft cutting machine such as a Cricut or a silhouette. To keep the letters straight it is a good idea to gently apply the negative image and then the letters. Then you can peel back the negative and the letters are perfectly placed!