This world clock wall idea is made with a few simple tools. Includes tips and tricks for picking the right clocks and making city labels.
One of the projects I did not have time to show during the progress of the Hubby's Patriotic Office was how I made the world clock gallery display. This was a project that hubby specifically asked for in the office. Although the cities used in these world clock wall decor displays are usually tied to the stock exchanges or even fashion capitals, you can choose whatever you like. Hubby picked 4 cities that were of significance for him to use in this world clock display.
Materials for World Clock Wall Decor:
Thin Wood Strips, about 2.5 inches wide (I found mine at Lowe's)
Optional – A drill and eyelets (these can be found in the scrapbook or sewing sections of most craft stores)
Letters
Velcro Command Strips or other hanging apparatus
The pieces of wood are cut to the same width as the clock faces. I then rounded the edges a bit with a sander and painted them black.
I used eyelets to add a professional touch to the edges. I drilled a hole just wide enough to put fit the eyelets in snug without falling out. You can use a mallet or something to tap them in if needed.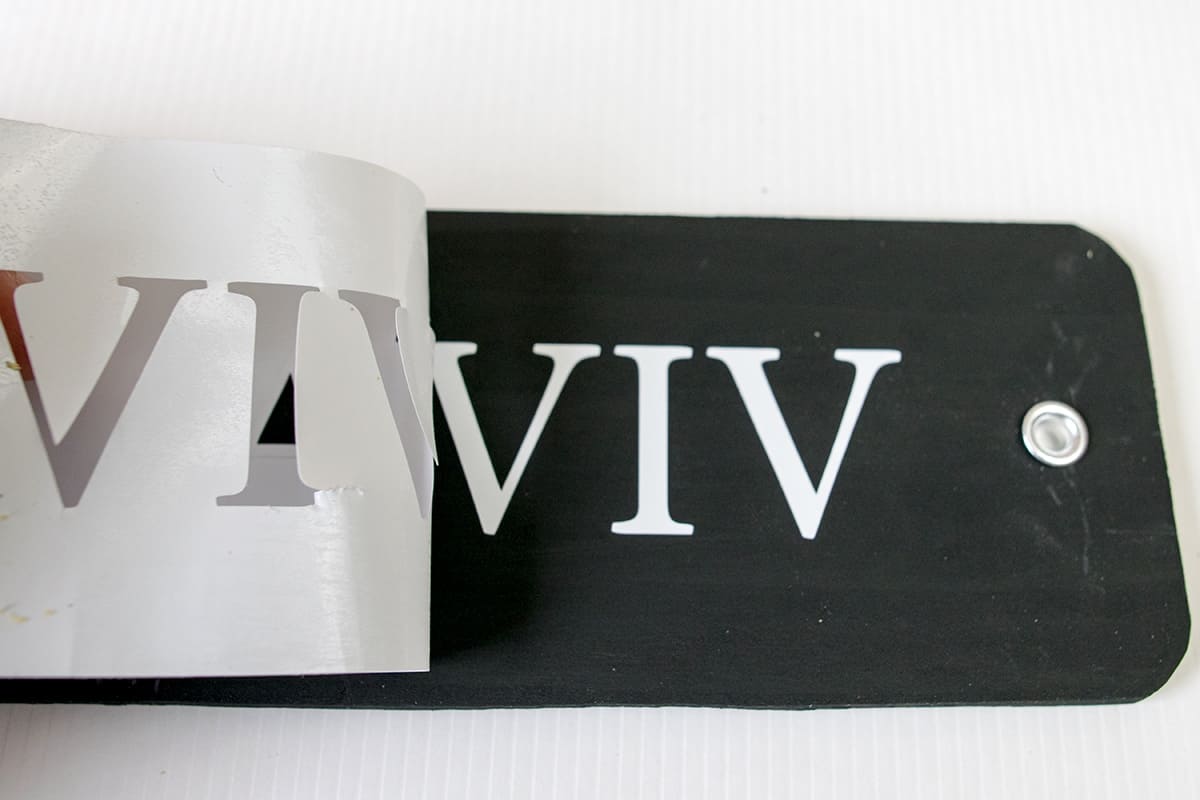 I used my cutting machine to the letters out of vinyl. If you don't have a cutting machine, letter sticker sets from the craft store work very well. Just make sure you have enough of each letter you need. The signs were hung with velcro command strips, because they make hanging so easy, and I just love them.
The One Thing I Wish I Had Done Differently…
I will admit that I chose the clocks that I chose for their price and looks. At a reasonable price, this world clock wall display was a little over $100. Although there were no complaints about the loudness of this particular model, 4 clocks all ticking together was more than any person should bear. It was maddening! I used this video from YouTube to take apart all the gears in the back and add a light machine oil to them. I followed the instructions exactly and the ticking clocks did quieten down, however, I imagine this may not work for every clock and it is at your own risk. I won't say that my clocks are totally silent now, but it is far more bearable than before. My advice to everyone who likes this look is to either find suitable "silent" clocks or be prepared to take apart the mechanism/motor to get those to stop the annoyance.
The world wall clocks wall gallery got the seal of approval from the hubby, as did the rest of the office. A pretty easy project that made a really nice statement in the office!
Grab our free series "Weekend Home Projects that will Transform Your Life"
Sign up below to receive updates including free printables, organization tips, home improvement projects, recipes and more!
More Wall Ideas