On today's post, I am sharing both a World Map Art project and the silhouette cut files for free! This wall art went in my son's bedroom and can be made in any color combination.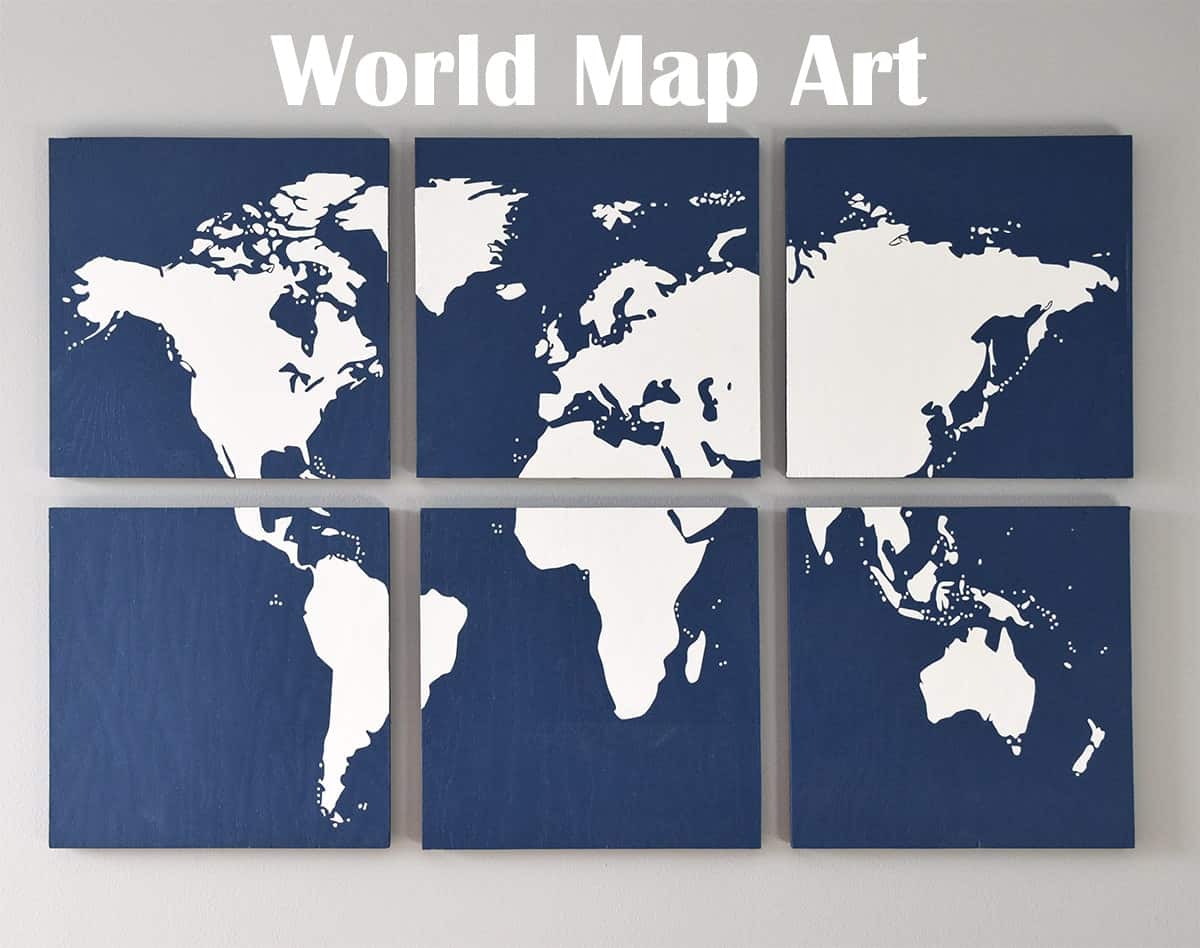 I just had to give my son a homemade gift for Christmas for his bedroom. We are going bold and graphic in there so this World Map Wall Art was perfect. Map art is trendy, but he is really into maps and globes right now. As a mama, that makes me so proud! This is also a great idea for over a homework station while they study.
First, I started off with a sheet of plywood that my husband cut into 12″ x 12″ squares, 6 of them in total. I primed and painted them blue for the ocean. I painted the sides blue as well.
I created a world map and sized it to the appropriate measurements in Photoshop and chopped it up into six quadrants.
Download Silhouette Cut Files:
Australia and Indonesia (12x12in)
Files are for personal use only and not to be used in the production or distribution of items/services for profit. Any linkbacks must point to this post and not directly to the file download. If you don't have a cutting machine, that's ok because:
>>If you would like the PDF version, scroll to the bottom of this post!<<
I cut the world map out using my silhouette and vinyl sheets. Unfortunately, I didn't have enough white vinyl so I did it in brown. I positioned each quadrant as shown above, by gently peeling, rolling under, and pressing the vinyl down.
After all the vinyl was properly positioned, I painted the white continents with a roller.
After 2 coats, I peeled the vinyl off gently.
To hang the map art, we used velcro command strips. One side attached to the wall and the opposite side attached to the board. Then they velcro together. Now I really need some curtains for that boy's room. I would love to hear if you have a project using these cut files. I would love to see it!
Updated: Due to requests for the wall map art files, I have decided to add the files as a PDF format in addition to the cutting files (links to those are mid post). Simply right click and save as. These files are 12×12 inches which is an odd printer size. If you are unable to print them at home, I have checked with stores such as Staples, Office Depot, and UPS and you can print them as 12×12 for around $5 or less. Simply save them to a thumb drive or other portable storage device. In the case of Staples, I know you can upload the files to their website and ask for in-store pick-up. They do NOT need to be printed in photo quality since they are only black and white line drawings.
Have a great day!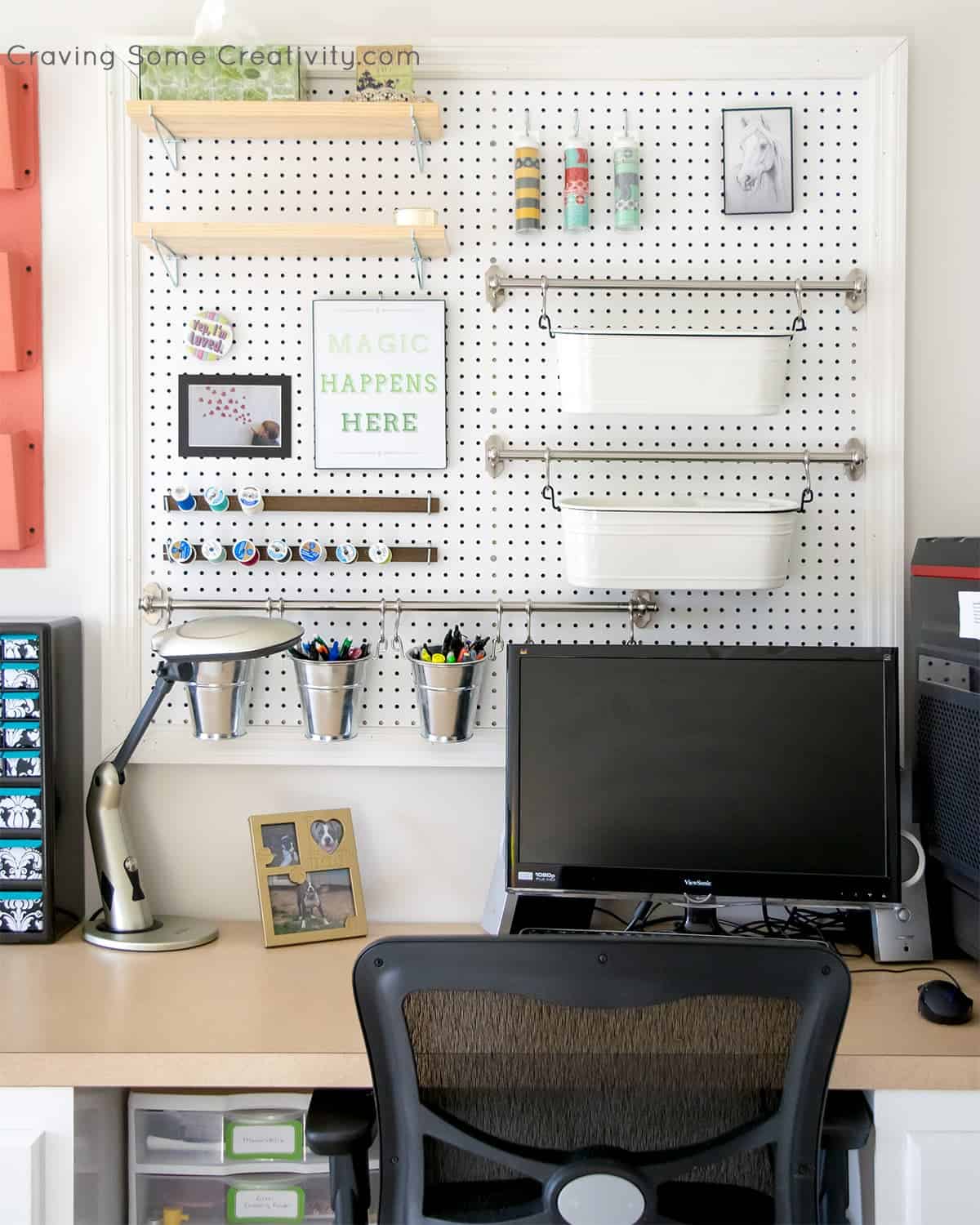 Grab our free series "Weekend Home Projects that will Transform Your Life"
Sign up below to receive updates including free printables, organization tips, home improvement projects, recipes and more!
More Wall Art Ideas