How to make your bed look magazine worthy. Like a luxury hotel bed in your own home, this guide is sure to make you feel for a cozy and relaxed. From wrinkle free sheets to tips for how to arrange pillows, we have all the tips and tricks.
Being a home blogger means that I often have to showcase the underbelly areas of our home including organizing inside cabinets, clutter free closets, and tidy beds.
Truth be told, I am the worst morning person. Ask me a question right after waking up, and I make no promises about the answer making any sort of sense. However, I do recognize the polished impact that a crisply made bed has on a room. There's nothing better after a long day, than seeing that freshly made, and fresh smelling, bed.
I vividly remember the first time I decided to photograph our bed. It was a frustrating experience to say the least. My pictures looked vastly different than the images showcased in magazines and hotel spreads. But I've learned some handy tips to make a picture-perfect bed with ease.
Follow this step-by-step guide to making a beautiful bed without breaking the bank, or your back.
Supplies
I highly recommend mattress pads and pillow protectors. They will make your bedding last longer and enhance cleanliness, as well as making it easier to clean.
What to Look For when purchasing sheets?
Apart from your sleeping pillow, sheets are the most important purchase for your bed as they provide comfort, and the primary point that comes into contact with your skin. You'll hopefully spend 8 hours a day lying on them, so you want them to feel good!
Thread count is the most prominent differentiation of sheets. The higher the thread count, the more luxurious the fabric feels.
However, a higher thread count does not automatically mean higher quality sheets, higher thread count sheets can mean thinner threads that do not wear as well.
Cotton is the most popular material for sheets and combed cotton is the best for filtering out impurities and ensuring long lasting strength. But get what you like best!
Long-staple cotton sheets are less likely to pile over time and multiple washings.
For those on a tighter budget, I've tried and recommend these sheets because they fit all the criteria and they are very high quality for the price. They are 100% combed long-staple cotton! They are crisp, yet soft, thick, and breathable with an attention to detail that makes them superior in look and feel to many other sheets sets found for similar price – or more expensive.
How To Make The Perfect Bed
It's important to note that I am using a king-sized bed for today's tutorial, but I give suggestions for other sizes too. So, starting with a bare mattress and working our way up to that final decorative pillow and throw, here we go:
Step 1: Sheets
Pull the sheets to the top of the bed and smooth out all over. Tuck in the bottom. I use these 100% combed cotton sheets. If your sheets are too large (i.e. mine are wider than my comforter), prioritize the side you see when you walk in a room.
*Lazy Girl Tip: Try and pull it out of the dryer before it has had a chance to sit all night getting lumpy and wrinkled. If your sheets are heavily wrinkled out of the dryer, you may be stuffing too much in.
Extra Credit: Spray a wrinkle release on the top decorative edge of the sheet. This Crease Release is eco-friendly and works great. I love this stuff!
Step 2: Duvet and Cover/Comforter
Smooth out a duvet and washable cover (or a comforter instead) across the top of the bed. Pull it high so that the bottom of the comforter covers the foot of the mattress completely.
Depending on your bed design, you can tuck the comforter in, or not. I almost always choose NOT.
Step 3: Coverlet
Smooth out a quilt or coverlet over the top. This covers any wrinkles!!! No need to tuck it in. You can fold it like a blanket or cover the bottom of the duvet.
Next, fold down the quilt and duvet about ⅓-1/2 down the length of the bed.
Extra credit: I like to pull the top sheet down as well – Pull down the comforter, top sheet, and quilt down ⅓ of the bed. This only works if the top isn't too wrinkled.
How to Arrange Bed Pillows
Below is a graphic of how to arrange pillows for king, queen, and twin sized beds.
I find that my sleeping pillow covers wear out faster than anything else. You can I don't like a ton of useless pillows, so I buy nicer shams for my sleeping pillows and skip the extra decorative ones.
Lazy girl's tip: Buy pillow covers that won't wrinkle or have some sort of rouging that makes wrinkling look purposeful. Also, use fabrics that don't attract dirt or hair like these velvet pillow covers I bought (a steal at less than $15).
More Ways To Create a Luxurious Space
Final Notes
Extra credit: I would never expect anyone to do this in real life, but bloggers and magazines love to add a casual welcoming touch like a tossed throw blanket or a small basket. It's also a great way to welcome guests with essentials they may have forgotten.
Now you just need to slip into your favorite pajamas and get into your designer bed with a good book or movie.
Warning: once you've created the perfect bed, you might become more likely to make your bed!
Bedding Sources
Sources for any of the items that I have used in our own bedroom are included below. Clicking on the individual photo will take you to the retailer.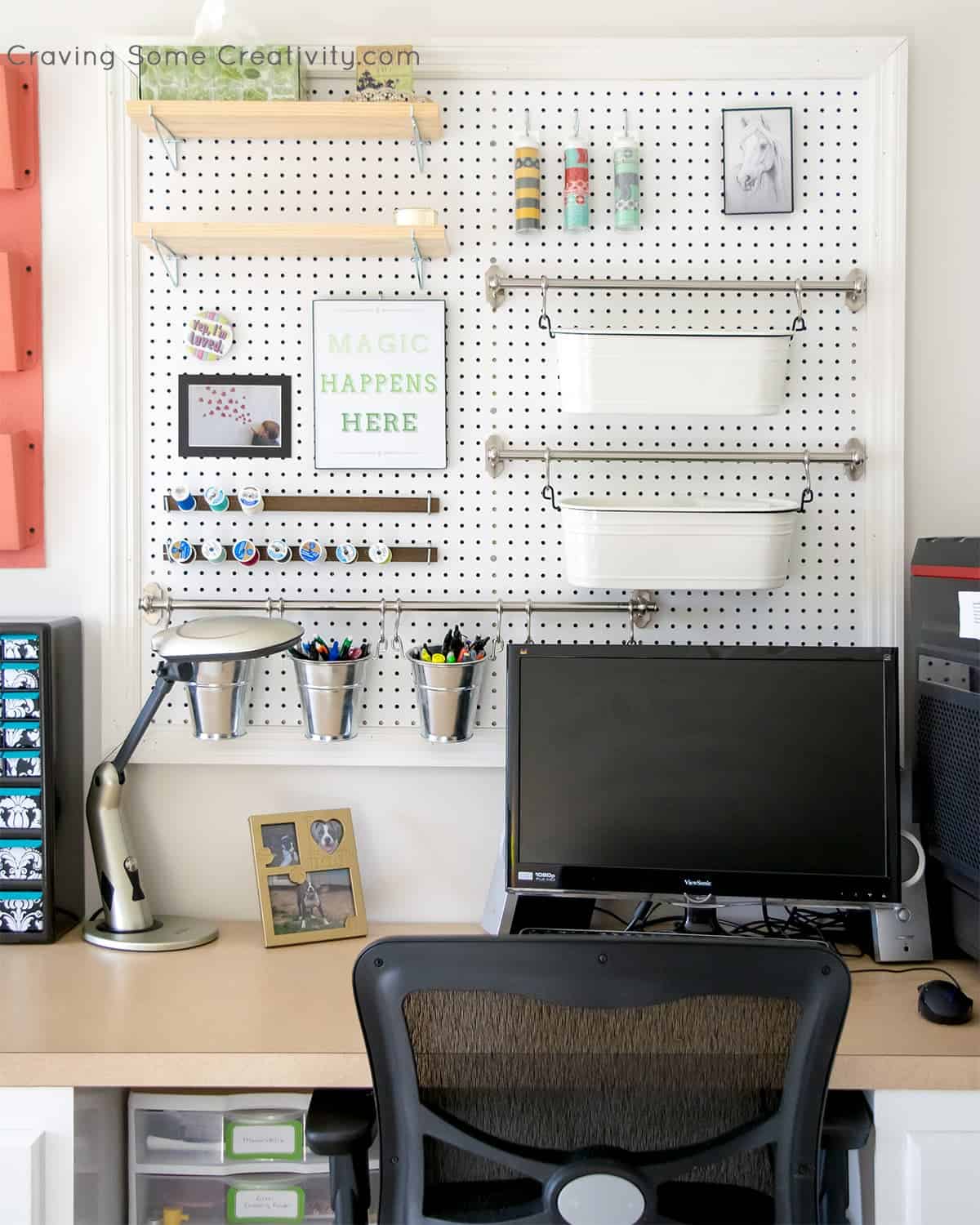 Grab our free series "Weekend Home Projects that will Transform Your Life"
Sign up below to receive updates including free printables, organization tips, home improvement projects, recipes and more!
More Bedroom Ideas