Free Printable Plaid Gift Tags and ideas for using them on gifts
The days where I get to share a free printable on the blog are my favorite. So that makes today a great day!
Ok, 'nuff of that… let's get to the project. Plaid is all the rage this Christmas season and I am loving it. I designed these printable tags in Photoshop. However, you don't have to worry about the designing part, because you can download the 8.5×11 PDF as my holiday gift to you. What do you think? Do you like it?
For this you will need a printer, a hole punch (save your hands from all the squeezing with this one), scissors, and cardstock. You can print these on any cardstock,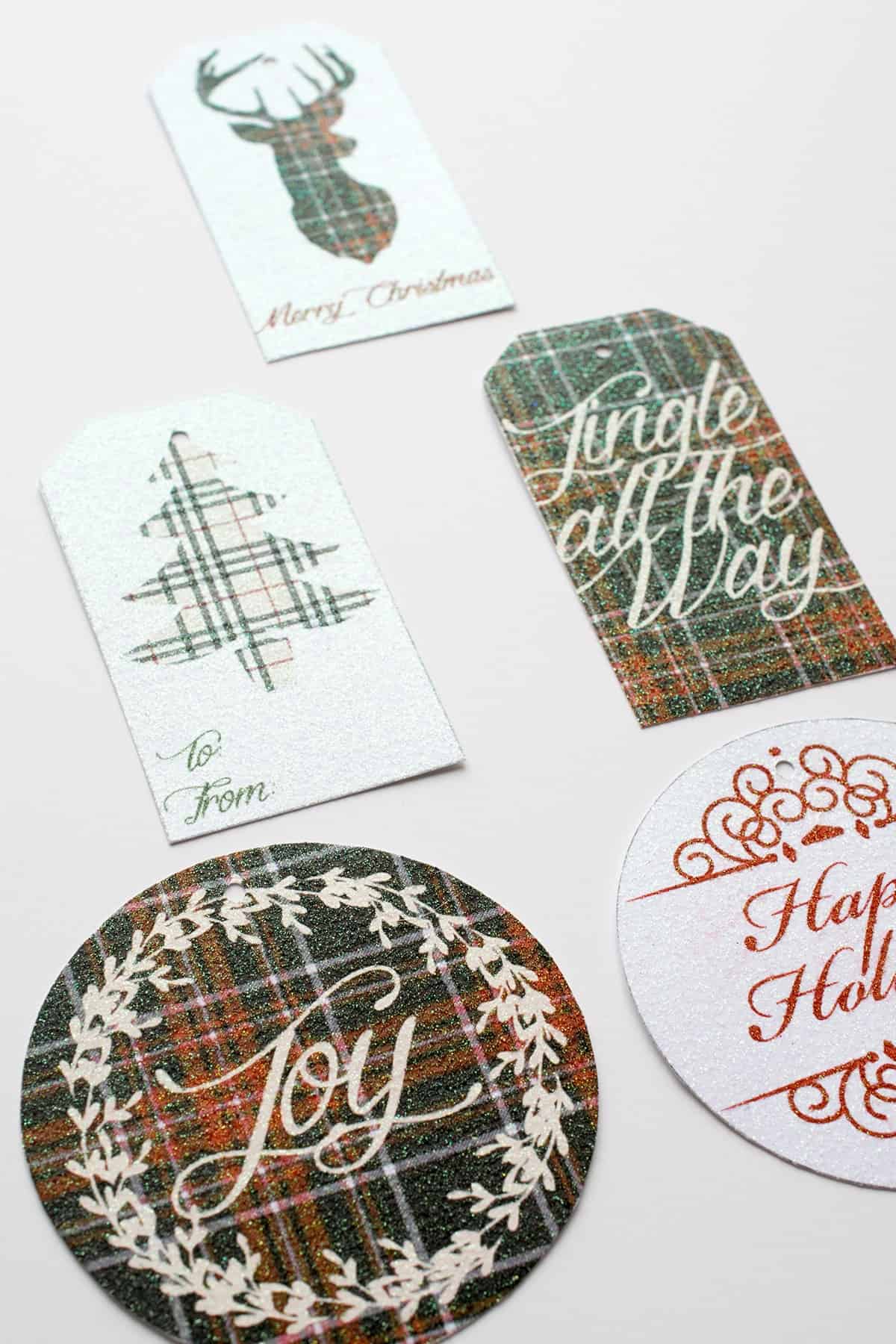 One thing I learned during this project is that glitter is quite difficult to photograph. They look beautiful in person, and I wanted to show you just how glittery this paper is. There are a few different colors, and I chose the white glitter for its snowy effect.
My packages are looking all festive and sparkly. I have barely started my Christmas shopping, but I love the look of these simple and sweet presents.
Happy Holidays my sweet friends!
Check Out Our Other Free Printables:
Grab our free series "Weekend Home Projects that will Transform Your Life"
Sign up below to receive updates including free printables, organization tips, home improvement projects, recipes and more!
More Free Printables