Linen Closet Organization with Free Tags! Get that closet organized with these printable tags for baskets and storage.
This month was quite the project for me since I wanted to showcase one of the most interesting aspects of the Silhouette line of machines. Many crafters I know think of the Silhouette as just a 'nother cutting machine, but it really it so much more than that! The software that comes with all the machines is called the Design Studio and that is how I view it. Today, I am sharing these rather intricate looking tags that were designed entirely with my Silhouette Cameo. (Technically, the flourish design is my own from another program, but you can use any flourish you wish).
To turn any regular cut shape into a print and cut is easy!
First, I designed the tags just as I normally would if I were going to cut all the shapes.
Then, I selected the shapes/text inside the tag, opened the fill color window and selected the white swatch to fill them in with the color I desired. In this case, I filled in the letters in dark gray, the background in a light silvery blue, and the laurels in a silver gray.
I then turned on the registration marks (menu-> silhouette -> registration marks)
The page is then printed out on a standard printer. After it prints, I load the printed copy in my Silhouette Cameo.
Then, I opened the cut settings window (shown above), selected the text/shapes and selected no cut from the menu. For these tags, the only shape I left was the outside of the tag.
Lastly, select the material type and click send to Silhouette.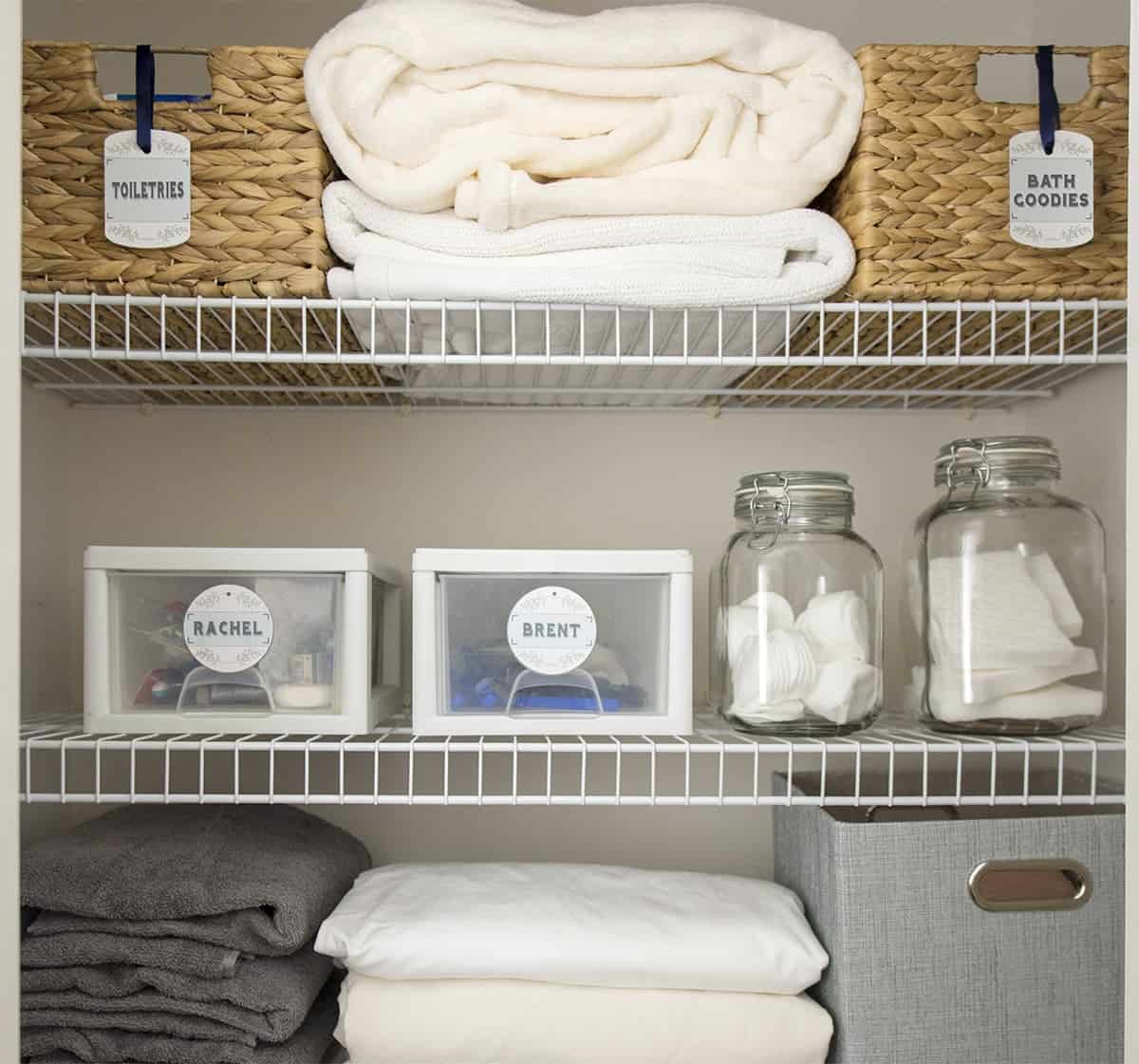 I used these tags for my linen/guest closet upstairs. You can see our full makeover and list of sources here.
More Organization Ideas to Try:
These tags, and so much more, are available instantly in our free library for newsletter subscribers.
You can subscribe below and receive a free guide as well! They are in PDF form, so you do not need to have a silhouette or Cricut machine to use! I have even included blank ones to personalize them yourself.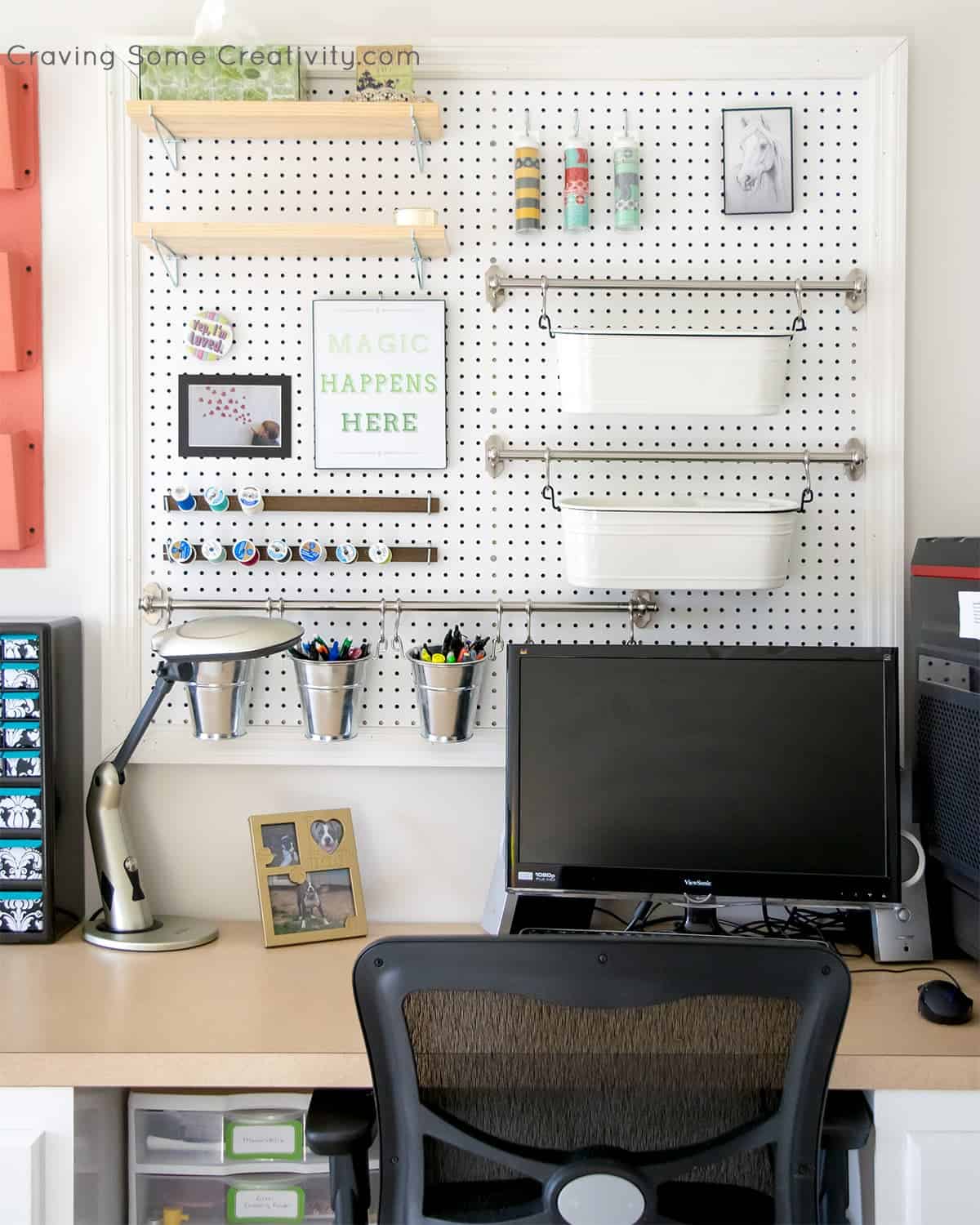 Grab our free series "Weekend Home Projects that will Transform Your Life"
Sign up below to receive updates including free printables, organization tips, home improvement projects, recipes and more!
More Free Printable Labels