Looking for cookie exchange ideas for this year's swap? We've got all the best ones! Your friends and family are going to love these so much, they'll be begging you for these Christmas cookie recipes.
With Christmas coming up, I know you're looking for some Christmas cookie recipes! I've been looking for some myself, and I'm happy to share all the cookie goodness.
During this time, I love to bake for the holiday cookie exchanges I end up going to, but also just for myself as well. There's nothing better than a warm cookie that's melt-in-your-mouth delicious and I have no doubt each of these recipes will do exactly that. Let's get to swapping!
The Cookie Exchange Rules
If you haven't been to a cookie swap before, these simple rules are all you need to have a great time and be gracious.
It's not a competition, but also bring your best HOMEMADE cookies.
Label your cookies for allergens or diets (vegan, gluten free, etc.).
Remember to bring a printout of the recipe (1 for each person).
Let everyone know what you are bringing so everyone is unique.
Bring a box to take some home.
How Many Cookies to Bring to a Cookie Exchange?
It depends on how many guests you have for the exchange. I tend to go with at least 4-5 large cookies or 6-7 small cookies per person, on the side of more for popular or fancy cookie recipes because everyone loves them! You want to have enough for everyone to taste and to take a few home if desired.
The Best Christmas Cookie Exchange Recipes
So, if you're looking for some great Christmas cookie recipes, I have a list that I hope you and your family can enjoy either for a holiday exchange or simply for yourself. I have included classic favorites as well as traditions from all over the world for something new to try!
Elegant, light and crisp Danish butter cookies are the ideal cookies for the festive season! Full of buttery flavour and melt-in-your-mouth texture!
---
A famous recipe for the best cookies ever! Not only are these cookies are great all year long, but especially fun during the holidays. They hold up great for shipping, freezing and gift-giving.
---
Aren't these the super cutest little snowman? If you have a knack for cookie decorating, these sweet snowmen will definitely be a hit at the cookie exchange (although Im not sure I could bear to eat something so adorable!)
---
The epitome of a soft & chewy cookie recipe, these Coconut Pecan Cookies are brimming with delicious goodies like oatmeal, pecans, and coconut shavings- it's cookie bliss in one mixing bowl.
---
Reindeer Peanut Butter Cookies
Everyone's favorite reindeer- Rudolph! This Rudolph Peanut Butter Cookie Recipe is fun to make and delicious to eat. Use pretzels, mini chocolate chips and M&Ms to create your own Rudolph cookies!
---
A trendy classic! Oreo Balls Recipe made with just 3 ingredients for a perfectly easy dessert! Simple instructions show how to make Oreo balls in minutes that taste amazing.
---
Dark Chocolate Candy Cane Cookies
The classic combination of deep, dark chocolate and peppermint make these Dark Chocolate Candy Cane Cookies the perfect treat for the holidays!
---
Grinch Snowball Cookies are buttery, delicious, and packed full of chopped pistachios and cranberries for a holiday treat that everyone will love…even Mr. Grinch!! These are especially fun and unique at a holiday cookie exchange.
---
Brown Butter Toffee Chocolate Chunk Cookies
A twist on the classic favorite! The addition of brown butter brings an incredible nutty flavor to these chewy cookies, and the toffee a perfect amount of crunch. If you are looking for something that feels homey and is a sure-fire hit, these may be the ones to make.
---
Chocolate Cherry Thumbprint Cookies
Chocolate Cherry Thumbprint Cookies are deliciously rich chocolate cookies with a cherry in the center and a sweet chocolate glaze on the top. Sure to be a showstopper this holiday season or at your Christmas cookie swap!
---
How about a vintage cookie that still delights? Pecan Sandies have a shortbread-like cookie base that is studded with pecans and dusted with powdered sugar. This vintage Christmas cookie recipe is a delicious choice to add to your holiday baking list.
---
These Eggnog Linzer Cookies will be the hit of the holiday cookie platter! With a delicious eggnog icing sandwiched between two eggnog cookies, these make a delightful holiday treat. And they are almost too beautiful to eat.
---
Chewy, delicious fruitcake cookies are full of holiday flavor. A classic cookie recipe that is sure to be a hit at the Christmas cookie swap.
---
Hojarascas (Mexican Shortbread)
Want to try something new? How about these Hojarascas, which are soft and yummy Mexican shortbread cookies. Nut free, egg free, and vegan. Perfect for a Christmas cookie exchange.
---
These hot chocolate cookies are crispy on the edges, soft and fudgy in the middles, and stuffed with gooey marshmallows. The marshmallow middle peaks through the cookie dough as they bake. The cookie dough is an easy one bowl recipe that uses melted butter for extra convenience.
---
Peanut Butter Balls with Rice Krispies
These Chocolate Peanut Butter Balls with Rice Krispies make the perfect EASY bite-sized treat. Chocolate coated and no-bake, these treats get a crispy upgrade that makes them the best with only 5 ingredients!
---
These monster cookies are the classic oatmeal peanut butter cookies all dressed up for Christmas with red and green M&M's, white chocolate chips and holiday sprinkles. The color screams festive and the taste is the perfect balance.
---
Hildabrotchen Shortbread Cookie with Jam
Hildabrotchen or Hilda brotchen are a vintage German shortbread cookie that is filled with currant jam. A truly unique and inspiring cookie that also has a beautiful dough to work with! This is a beautiful recipe for made from scratch cookies.
---
Melomakarona – Greek Christmas Honey Cookies
Melomakarona – Greek honey cookies are a delicious Christmas dessert. With orange zest, cinnamon, and olive oil, they are dipped in a honey syrup and sprinkled with crushed walnuts. An irresistible sweet treat, everyone will wonder where you came up with these!
---
Old-Fashioned Ginger Snap Cookies
These sparkling ginger snap cookies are crispy on the outside, chewy in the center, and packed with a sweet-spicy flavor. They take only 15 minutes to make and there is no chilling required.
---
Maple Pecan Thumbprint Cookies
These melt-in-your-mouth Pecan and Maple Thumbprint Cookies literally radiate their maple goodness and make your home smell like heaven. A totally irresistible treat!
---
There is a really cool trick to these cookies that you won't guess! Gingerbread Reindeer Cookies are not only cute, their spiced dough and sweet royal icing decorations make them a great gift.
---
Nastar Cookies: Indonesian Pineapple Tarts
Nastar literally means pineapple tarts. It's the festive cookies that every household would make during the holidays. They have buttery crumbs with refreshing pineapple jam inside. It's a must try!
---
A classic favorite whose festive spirals cannot be beat – except maybe by the sprinkles. These festive pinwheel cookies are sweet, buttery and decked out in red and green sprinkles for the holidays!
---
These Chocolate Peppermint Cookies is a great way to get in the Christmas holiday spirit. They are a decadent mix of triple chocolate flavors with a minty kick from crushed candy canes on top. Great to bring to a cookie exchange or leave out for Santa.
---
And there you have it! 30 amazing Christmas cookie recipes to take to an exchange or for yourself! Don't those cookies just look SOOOOO good? I know our family can't wait to try these delicious Christmas cookie recipes and I hope you find some to enjoy as well!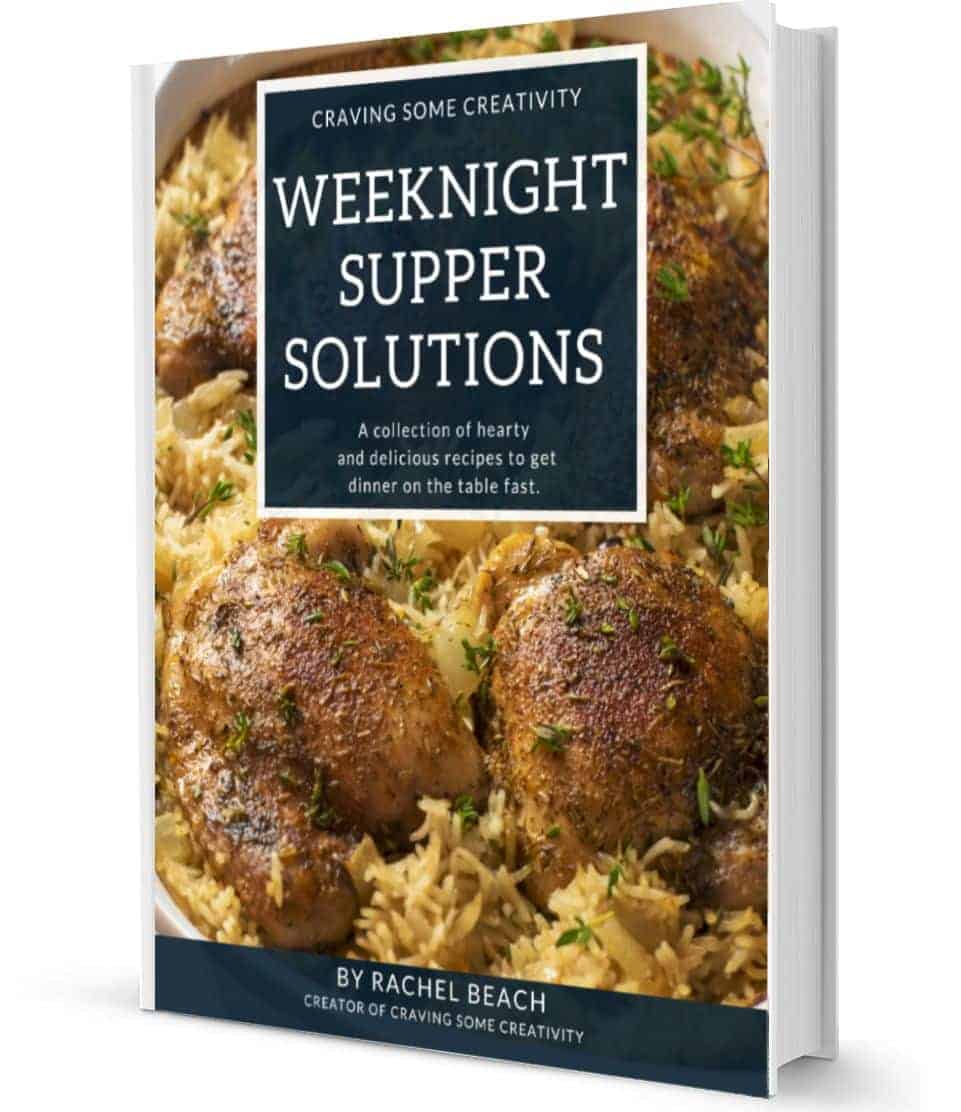 Not Sure
What's For Dinner?
Signup for recipe updates and get a free cookbook of Easy Weeknight Supper Solutions!