Transform your drop ceilings from drab to fab with one of these modern drop ceiling ideas. Things will be looking up in no time with these DIY solutions and cool ceiling tiles!
If there's anything in today's modern world of home improvement that I'm thankful for, it's that we have new solutions to old problems. Vinyl flooring, repairing old baseboards, kitchen cabinet paint that bonds without primer, just to name a few from our own projects!
Not long ago, the lowly suspended basement ceiling that looks like something straight out of a depressing commercial building was the only practical option for drop ceilings.
But not anymore!
From painting to farmhouse style planks – the industry has revolutionary ideas to give your space a literal floor to ceiling makeover.
1. How to Paint a Suspended Ceiling
During my parent's home renovation, we wanted a DIY cheap fix to make the faded and yellowed ceiling look presentable.
While we went with white to keep a brighter space, how fun would blue or green have been?! I think a fun color on the ceiling really takes away from the boring cubical feeling that those tiles have.
Pros:
Most economical option by far.
Fun colors can bring life to a space.
Cons:
Large area for painting needed.
Old stains may have to be covered with primer.
Doesn't revolutionize the idea of a suspension ceiling.
2. Clip Up Planks
Planked ceilings are farmhouse chic, budget friendly and labor light. No painting or finishing required!
A glimpse at a finished space:
If you like this style, Sawdust Girl offers an in-depth tutorial on installing these planked ceilings.
Pros
The install system is easy to hook into your existing framework
There are no visible nails or fasteners.
Planks can be installed over most textured ceilings as well.
Planks can be installed alone.
Cons
If you don't have an existing grid, one would need to be installed.
Can be time intensive.
Sides are best covered with crown molding, which is tricky to cut.
For lower ceilings you won't gain any head space, but you wouldn't lose any either compared to acoustic ceiling tiles.
Basic working electrical knowledge is strongly suggested before making lighting/wiring modifications.
3. Drop Ceiling Tile Ideas
Looking for the ultimate instant gratification DIY experience?
This option may be the one for you. To update, simply pop out your old tiles and replace them with modern tiles to match your home aesthetic. An affordable option, perfect for any skill level.
The Creek Line House demonstrates how this simple weekend project completely transforms a living space.
Pro tip: Paint the outside grid to match new tile for sleek and seamless look.
When refinishing a basement into livable space, the last thing any homeowner wants to do is create a dungeon like feeling. Often these spaces have less natural light source so the challenge to make the space feel cozy is difficult.
Pros:
Ease of access to plumbing and electrical lines.
Designer tile options to match any home design.
A simple weekend project to switch out if you have the grid already.
Lights can be added and cut as needed.
Tiles can be cut without power tools.
Cons:
Tiles come in standard size only. You can add plain borders if the tiles don't fit perfectly into grid.
The grid may have to be painted to match ceiling tiles.
Most expensive option.
Beautiful Drop Ceiling Tile Options
Below are some of the most sophisticated designs for modern ceiling tiles. Click on the photo to find purchasing information.

4. Drywall Over
Drywalling the area is a good option. In fact, it is the one we chose in our own basement. The space mirrors the rest of the house and doesn't feel like a dungeon at all. Light is also well dispersed around the area. Drywall (according to our codes here in Virginia) must be ¾ thick and framing must be less than 24 inches on center for ceilings.
Pros:
Inexpensive.
Aesthetically pleasing and makes odd configurations like bulkheads or drops easier to work with.
Lights can be easily configured. Truthfully. lights only look right if they are centered.
Can bear some weight for lights like chandeliers.
Cons:
Very labor intensive. The sanding is killer on the arms.
Loss of access to plumbing, wiring, and ductwork.
Framing may need to be added which is usually 2×4 if there are no beams present.
Need access to the plumbing and duct work but preferring the appearance of drywall? There is a DIY coffered ceiling solution. By creating trim boards that mimic attic access panels, homeowners essentially have the best of both worlds.
This is a beautiful alternative for those with power tool and a bit of DIY experience under your belt. Most importantly, the result is an elegant finish customized specifically for your space.
Pros:
Allows for can lights to accommodate existing plumbing work.
Beautiful with minimal loss of room height.
Access to pipes, ductwork, and such.
Cons:
May require professional installation.
Framing will be custom.
Requires two people for install.
6. Paneling Over A Drop Ceiling
Paneling over an exposed or drop ceiling is another great option. For example, this beadboard project was used to cover up unsightly popcorn.
With inexpensive and easy to find materials, this cheerful powder room space was completely transformed in a weekend. A happy ending to a Honey-Do task.
Pros:
Inexpensive materials easily found at big box home improvement stores.
Beautiful ceilings with minimal loss of ceiling height.
Project can be completed in about one day.
Cons:
Requires two people for install.
Requires heavy duty adhesive and possibly extra support to adhere to uneven underlying popcorn surface.
Final product will need to be painted.
7. Paint Exposed Beams and Pipes
This painting tutorial is such an ingenious idea and can be really cute. The ceiling was sprayed in one day with a good quality paint sprayer.
They tackled the problem of keeping the room height. They used a combination of DIY skills & contractor efforts to create a cozy and efficient space their family will enjoy for years to come.
Pros:
No loss of room height.
Minimal materials required.
The project can be completed in about one day.
Cons:
Paint sprayer purchase required for efficiency.
Unfinished components will remain exposed.
These before and after stories hopefully have inspired you to tackle your space with renewed confidence. There's truly an option for everyone! Don't let an unsightly ceiling shape your space.
Shoot your questions and share your makeover stories with us! I love a good reveal.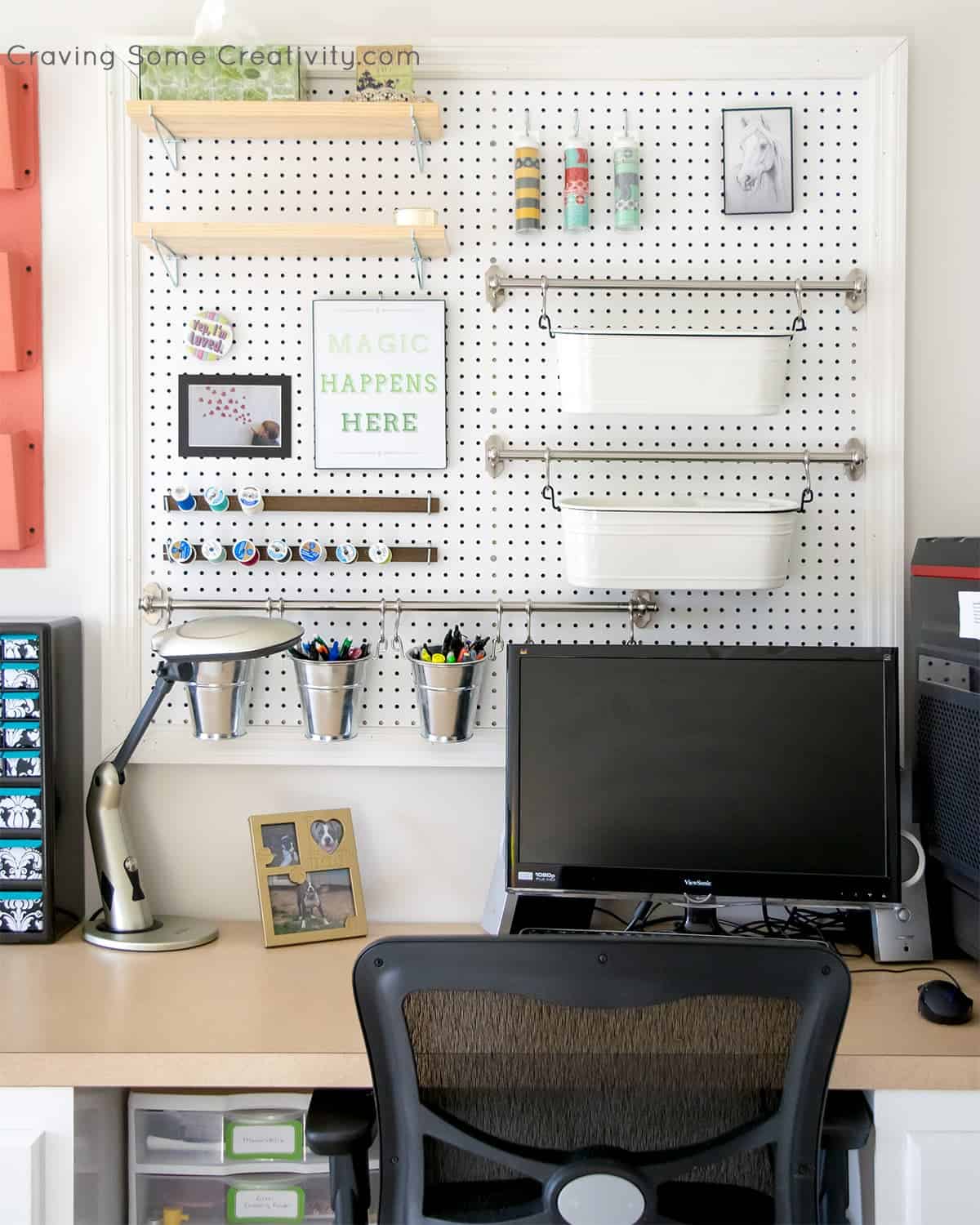 Grab our free series "Weekend Home Projects that will Transform Your Life"
Sign up below to receive updates including free printables, organization tips, home improvement projects, recipes and more!
More Makeover Projects