This Caramel Apple Bars recipe includes layers of apple slices, walnuts, and caramel sauce in a delightful oatmeal crumble crust. These fruit bars are so yummy!
This week my Caramel Apple Bars dessert is extra special because my mom and I got to bake it together while they were visiting. It was a wonderful weekend filled with girl shopping and laughing over family memories. Oh, and this dessert bar is spectacular! Layers of thin apple slices, tart cranberries (optional), walnuts, and caramel sauce sandwiched between a delightful oatmeal crumb crust. Vanilla ice cream would be about the best thing to serve with this baby but it really isn't necessary. I sliced off pieces and ate them hand-to-mouth style but a few crumbs did hit the floor. However, it definitely has more form than your traditional apple crisp. You choose and let me know!
I have made this dessert several times now, especially in the fall when there is an abundance of apples in season, but really Granny Smith apples are always good at any time of year. To achieve it, I basically modified some apple and oats bar recipe my mom had. I lessened the butter and the sugar by a lot (healthier, whoohoo!), added the cranberries for some zing, added walnuts, and changed about half the steps that utterly would cause a novice to fail. So yeah, I pretty much gave it the million dollar makeover.
Caramel Apple Bars Recipe Notes
I love to serve it with vanilla ice cream and salted caramel sauce but neither are an absolute must. The ice cream just ups the dessert factor a notch and these bars actually have plenty of caramel sauce already on the inside. These actually make great breakfast bars too for those busy-gotta-go mornings.
Fruit Notes – Granny Smith are generally considered to be the best for baking, but mostly any apple will do. Also, I am a personal fan of the combination of apples and cranberries, but the cranberries are totally optional and you probably wouldn't miss them if they weren't there.
There are a few ways to make the caramel sauce in a pinch. My personal preference is to use these caramel bits, but you can substitute 32 caramel squares like these. Using real caramel to make the sauce from scratch has a more rich, buttery style caramel flavor. This is the recipe as printed below. However, you can also use store-bought caramel sauce. If using the squeeze bottle variety (like this one), I recommend thickening it up with of flour. In a small saucepan, combine 1.5 cups caramel topping and ½ cup flour with a whisk. Bring to a slight boil, stirring constantly and boil 1-3 minutes.
Frequently asked questions:
Can I substitute quick oats in place of the rolled oats?
If all you have available is quick oats, that's perfectly fine. I prefer the rolled oats because they have a more rustic, hearty chew to them that works great with the fruit. If you choose to go with quick oats instead, it will form a dough-like consistency with a more uniform texture.
Can I use a different type of fruit?
If apples aren't quite your thing, you can definitely swap them out for a different type if fruit. If you're going for a similar consistency, I might try pears or even peaches. You could also try it with strawberries or a mixture of berries if you prefer.
Can I omit the cranberries?
You sure can! I love the tart flavor of cranberries, but you can omit them if that's not your thing. You can also substitute them for a different dried fruit like chopped dates or raisins.
LOOKING FOR MORE DELICIOUS CAKE AND CUPCAKES? CHECK THESE OUT:
This is what fall weekend are all about! Walks through the autumn trees – where you're all bundled up cozy, warm apple cider and hot cocoa, pumpkin patch shopping and carving, and this apple crisp. Every year. It's a must!
Caramel Apple Crisp Bars Recipe
A delicious oatmeal bar filled with layers of apple slices, cranberries, walnuts and caramel sauce. This dessert can be served either as a crumbly cookie bar or topped with vanilla ice cream similar to an apple crisp.
Print
Pin
Rate
Ingredients
2

cups

All Purpose Flour

2

cups

old fashioned oats

1

cup

Brown Sugar

1

teaspoon

Baking Soda

½

teaspoon

Salt

1

cup

Butter

melted

2

apples

peeled, cored and sliced thin

½

cup

walnuts

½

cup

cranberries

1 ½

cups

caramel bits

⅓

cup

Whipping Cream
Instructions
Pre-heat oven to 350. Grease a 9x13in baking dish.

In a large mixing bowl, mix flour, oats, sugar, baking soda, and salt. Stir in melted butter and mix until evenly crumbly and wet.

Set aside 1 ½ cups of the crumble mixture. Press the rest into the bottom of your baking dish. Bake for 10 minutes.

Spread apple slices over the baked crust. Sprinkle cranberries and nuts.

In a small saucepan over low-medium heat. The caramel will thicken as it cools. Pour over the dish while still warm.

Crumble the remaining oatmeal mixture evenly of the top. Press just slightly into the caramel sauce. Bake about 25 minutes. Cool and cut into bars.
Notes
Granny Smith apples are recommended for this recipe.
Nutrition
Serving:
1
square
|
Calories:
439
kcal
|
Carbohydrates:
63
g
|
Protein:
5.7
g
|
Fat:
19
g
|
Saturated Fat:
10
g
|
Cholesterol:
41
mg
|
Sodium:
426
mg
|
Potassium:
145
mg
|
Fiber:
2.6
g
|
Sugar:
36
g
|
Calcium:
30
mg
|
Iron:
1.8
mg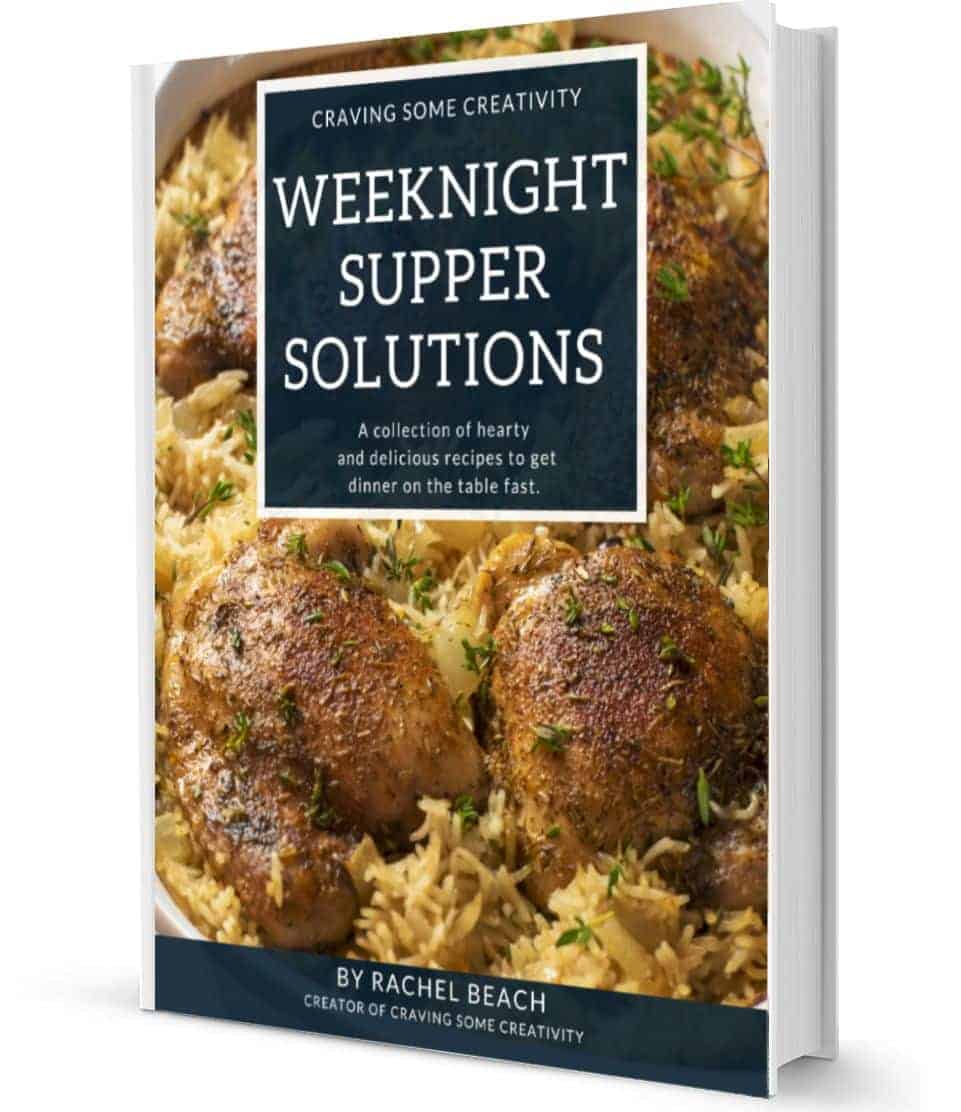 Not Sure
What's For Dinner?
Signup for recipe updates and get a free cookbook of Easy Weeknight Supper Solutions!
More Delicious Desserts