I love adding vegetables in unexpected places, which means kids will love this recipe for cinnamon and sweet yummy Yellow Squash Muffins!
So today's recipe may seem a little on the odd side. Even my mother said, "You put squash in a muffin?!" Yes. Yes, I did, and they are delicious! These mighty yellow squash muffins were indeed born out of desperation. You see, my lovely little garden produced a rather large bumper crop of summer squash. So large, in fact, that I froze about 15-18lbs of yellow squash and it does freeze very well. Unfortunately, there aren't a whole lot of things you can do with it. While it is great to use in a stir fry and the yellow squash pan fries very well, that is about all the options I knew of and I still had a LOT left over. That got me to thinking about my zucchini muffins recipe and I decided, why not?
Summer squash has a natural buttery quality that I hoped would work well in my experiment. Also, I am firmly becoming a believer that you can cover up any weird taste by adding enough cinnamon so adjusting my recipe seemed like it might just work. And the results? Fabulous. Since this recipe makes 24 muffins, I even tested them out on my poor unsuspecting sweet neighbors and co-workers. I have already been asked for the recipe several times so that is a winner. (And the squash is put to good use!)
NOTES ON MAKING THIS YELLOW SQUASH MUFFIN RECIPE
Ok, so here are my personal notes on the yellow squash muffin recipe (also found on the recipe card when you print it). First, muffins are always best served warm, and these summer squash muffins are no exception. Pop them in the microwave for 15 seconds and enjoy! Secondly, I listed unsweetened applesauce but, honestly, use whatever applesauce is on hand unless it is flavored like strawberry or something. Those six-packs that you can buy for to-go lunches are perfect. Also, the squash preparation whether you are using fresh summer squash or frozen is the same. Drain as much liquid as you can from them.
Frequently asked questions:
What tools do I need to make Summer Squash muffins?
Food Processor: This is the newer version of the one I have used for over a decade. It saves me so much time in the kitchen! And the reviews are so spot on, especially since it is so affordable! Now, if I could just find a worthy blender.
The Muffin Pan: Ever since I first discovered the awesomeness that is this baking mat, I just had to try the new muffin pans. These things are awesome! I honestly still keep my old muffin tins around to make transporting baked goods easy though.
Fresh Vanilla Beans: I make my own vanilla extract and there is no substitute in certain recipes like homemade ice cream or whipped cream. To be honest, I can't tell the difference in most baked goods but it's nice to always have on hand anyways. I usually look for Madagascar bourbon vanilla beans, but I have heard of shortage problems, which means high prices. However, I can usually make about 40-50 fl oz. of vanilla extract with just 5 beans.
Can you freeze yellow squash?
Yes! I grow yellow squash in my garden, and sometimes I have more than I know what to do with! I love to create great recipes like this to use up all my fresh veggies, but I do end up freezing the excess often.
Can you substitute or omit the nuts in Yellow Squash muffins?
If you're not a big fan of nuts, you can definitely omit them entirely. You can also substitute them for walnuts, macadamia, or any nut you prefer. You might even try swapping them out for raisins or any other kind of dried fruit you like.
Looking for More Recipes to Put Vegetables In? Check These Out:
Yellow Summer Squash Muffins
Summer Squash muffins perfect to use up frozen squash from the garden or enjoy your vegetables in the morning! Kids love them too.
Print
Pin
Rate
Servings:
24
standard muffins
Ingredients
2

cups

squash

3

Eggs

3

cups

Flour

1

tsp

Baking Soda

1

tsp

Baking Powder

2

tsp

cinnamon

1

tsp

Salt

1

cup

sugar

¾

cup

Brown Sugar

½

cup

oil

½

cup

unsweetened applesauce

2

tsp

Vanilla

1

cup

chopped pecans
Instructions
Preheat oven to 350. Grease muffin tins or use muffin liners.

Prepare squash. For fresh, slice and place on paper towels for at least 30 minutes and blot as necessary. If using frozen squash, thaw and drain. Press into colander to remove as much liquid as possible. Chop squash in a food processor until diced (about the size of corn kernels).

In a mixing bowl, blend oil, applesauce, and eggs together. Add vanilla, sugar, and brown sugar. Mix until smooth. In a separate bowl, whisk flour, baking soda, baking powder, salt, and cinnamon together. One cup at a time, add dry mixture to wet and blend before adding next cup until all are just mixed. Using a spoon, stir in the squash. Stir in nuts. Spoon batter to ¾ full in muffin tins. Bake for 16-20 minutes or until golden brown. Increase baking time for larger muffins.
Notes
I list unsweetened applesauce but sweetened or cinnamon applesauce is fine. Do not use fruit flavored applesauce. This is a lighter version muffin so if you do not want to use applesauce, you can substitute a half cup of oil (for a total of 1 cup). If you like nuts, add an extra half cup of pecans.
Nutrition
Serving:
1
muffin
|
Calories:
175
kcal
|
Carbohydrates:
24
g
|
Fat:
6
g
|
Saturated Fat:
1
g
|
Sodium:
113
mg
|
Sugar:
11
g
|
Calcium:
20
mg
|
Iron:
1.4
mg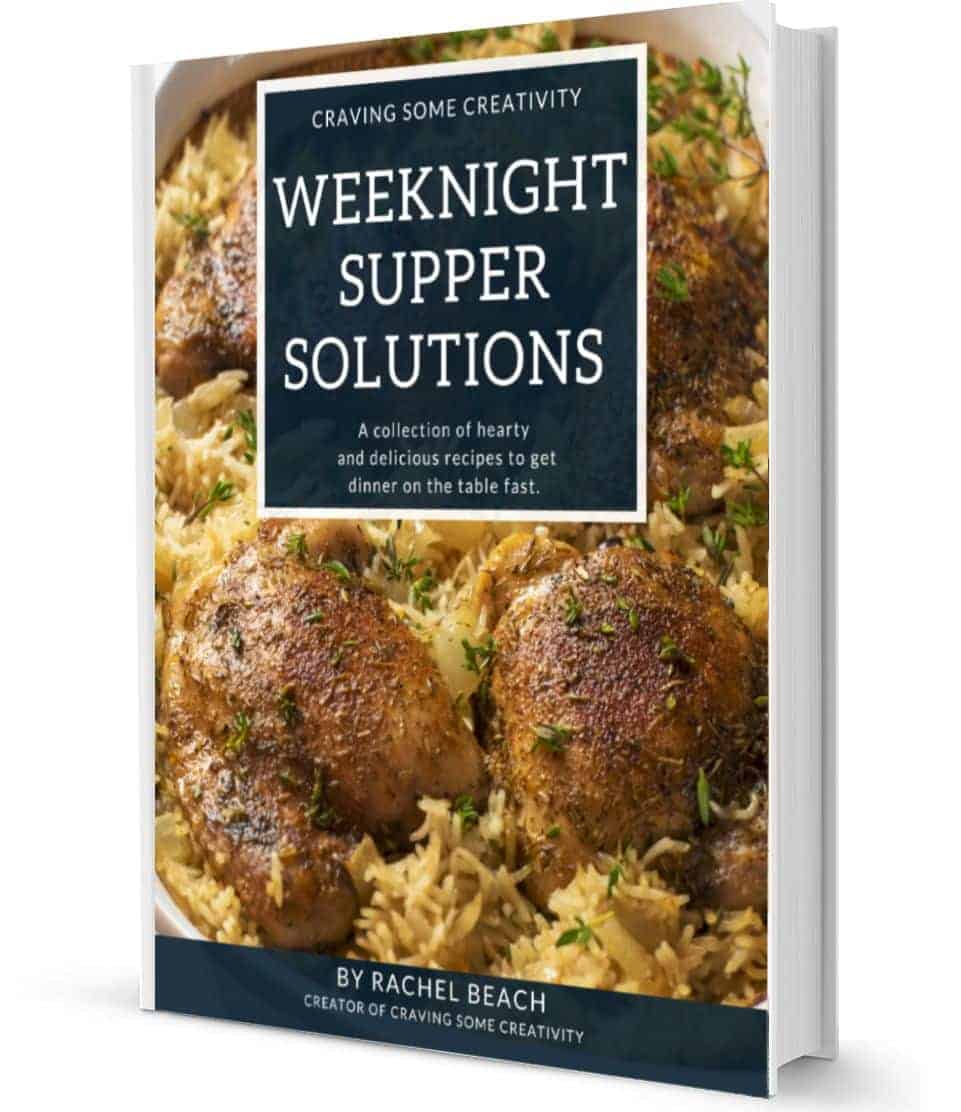 Not Sure
What's For Dinner?
Signup for recipe updates and get a free cookbook of Easy Weeknight Supper Solutions!
More Delicious Breakfast Recipes: