Enjoy the spoils of game day food with less guilt! Savory and satisfying healthy Super Bowl snacks that won't sabotage your healthy goals and lifestyle. Give the home team what they want with these dips, salsas, tasty nachos, chicken wings, and more delish bite-sized noshes.
Do your New Year's goals include health-conscious eating habits? I've always found it ironic that the time of year many of us are counting calories, coincides with the single worst day for healthy eating in America.
But with a few tweaks to favorite game day classics, there's no need to sacrifice flavor, or fall off the resolution wagon.
I've rounded up some of my favorite crowd-pleasing, yet healthy Super Bowl snack recipes. From dips to wings, there's something to please every fan. Suggested substitutions are included for Whole 30, Paleo, or Keto compliance. Check the ingredient list to for your required needs.
Healthy Football Party Appetizers
If you're a guest at a Super Bowl party, whip up one of these dishes to bring along. I have included a quick reference guide for particular diets. I am not a nutritionist or dietician, so be sure to check all ingredients for proper compliance to your health needs.
GF = Gluten Free
LC = Lower Calorie (from original recipes)
PB = Plant Based (majority vegetable, not necessarily vegetarian)
V = Vegan
W30 = Whole30 Compliant
K=low carb or keto
P = Paleo
* = May require some easy modification to be compliant
Mexican Bean Dip
GF, LC, PB, V – A flavorful vegan dip with a prep time of 15 minutes! This hearty Mexican Bean Dip is full of beans, veggies and a cilantro-lime dressing. Serve with tortilla chips, crackers or other dippers to score big with party guests.
---
BBQ Chicken Sweet Potato Nachos
GF, LC, PB, V, W30*, P* – Looking for a more sophisticated take on nachos? These BBQ Chicken Sweet Potato Nachos are a hassle-free, delicious alternative! Sweet Potatoes are Whole 30 and Paleo approved, but skip the legumes.
---
Baked Dry Rub Chicken Wings
GF, LC, K, P – What's a football party buffet without wings? These Baked Dry Rub Chicken Wings are crispy, flavorful and super easy to make! Keto friendly, this recipe packs in lots of crowd-pleasing kick without any messy sauce.
---
Spicy Cauliflower Wings
LC, PB, V* – Another delicious alternative to traditional deep-fried wings are these spicy cauliflower wings. Swap honey for another sweetener for a vegan option. They are baked to golden perfection with a spicy habanero sauce, and even grilled for optimal flavor and texture.
---
Baked Ravioli
LC – Who doesn't love bite-size appetizers? This Baked Ravioli is a healthier twist on the classic deep-fried version. All the flavor and crunch of the original, minus the guilt! Make and serve in under 20 minutes; I dare you to eat just one.
---
Vegan Spinach Artichoke Cups
LC, PB, V – Spinach and Artichoke Dip goes vegan with bite size Vegan Spinach Artichoke Cups. These savory little delights are so yummy, guests will be none the wiser that they're eating "health food." I won't tell if you don't.
---
Healthy Dips for Super Bowl
A good dip is a necessity for any Super Bowl party full of noshes! The best part of a dip is that it can be paired with healthy dipper options like celery, carrots, red pepper strips, cauliflower, or vegetable chips.
Whipped Feta Dip – only 5 ingredients and takes less than 5 minutes to whip up! It is a tasty dip and makes a perfect appetizer!
Avocado Crema – What does this NOT go with?! Fresh avocado and cilantro blended with a creamy base to drizzle on your favorite Mexican dishes, seafood, burgers, or just as a dip!
Pico De Gallo – Authentic Mexican salsa fresca is as fresh and zesty as it sounds. Pico de Gallo has so much flavor, it can be eaten on its own or as a dip. This easy to make crowd pleaser is chock full of tasty ingredients. Vegan friendly and Whole 30, Paleo, and Keto compliant.
Cowboy Caviar Dip – This dip goes by many names, but it's unanimous that Cowboy Caviar Dip is a welcome addition to your Super Bowl spread. This colorful and nutritious dish is chock full of veggies, and big flavor. No cooking required! Serve as a dip, salsa or side dish.
Buffalo Chicken Dip – Keto
Mediterranean Dip – Ready in 10 minutes, this dip is fresh and delicious with hummus, feta, and fresh crunchy vegetables.
Buffalo Chicken Dip – The very best filling, low carb dip around! Tastes just like wings in a dip form.
For The Hungry Crowd
If you've got a large crowd, meals they can build and go are the best way to go for healthy Super Bowl snack options! Think handheld items like homemade pizzas or customizable bars like a taco bar, charcuterie, or any of these great recipes.
Teriyaki Chicken Skewers
GF, LC, K, P* – Nothing says party like food on a stick! Pineapple, soy sauce, honey and ginger create a winning flavor profile. These Teriyaki Chicken Kabobs are easy to make and perfect for game day.
---
Cincinnati Chili
GF, W30*, P* – Chili can be Whole 30 and Paleo compliant, as long as you skip the beans! This Cincinnati Chili is a home team favorite. With no added oil and extra lean ground beef, it's a healthy and filling gameday choice. A hint of chocolate lends a smoky taste to please die-hard fans.
---
Slow Cooker Carnitas Tacos
GF*, LC, K* – These Slow Cooker Carnitas Tacos are ideal for halftime noshing. 15-minute prep time and toppings to satisfy any snacker. Lighten it up by swapping out creamy avocado for sour cream, using lower fat cheese in moderation, or swapping out tortillas for diet appropriate options (low carb tortillas are actually really good!)
---
Buffalo Shrimp Lettuce Wraps
GF, LC, PB, K, W30, P – These colorful Buffalo Shrimp Lettuce Wraps are simple, spicy handhelds perfect for any fiesta. Each tasty taco is fast to make and packed with flavor. Now that's a game day win!
---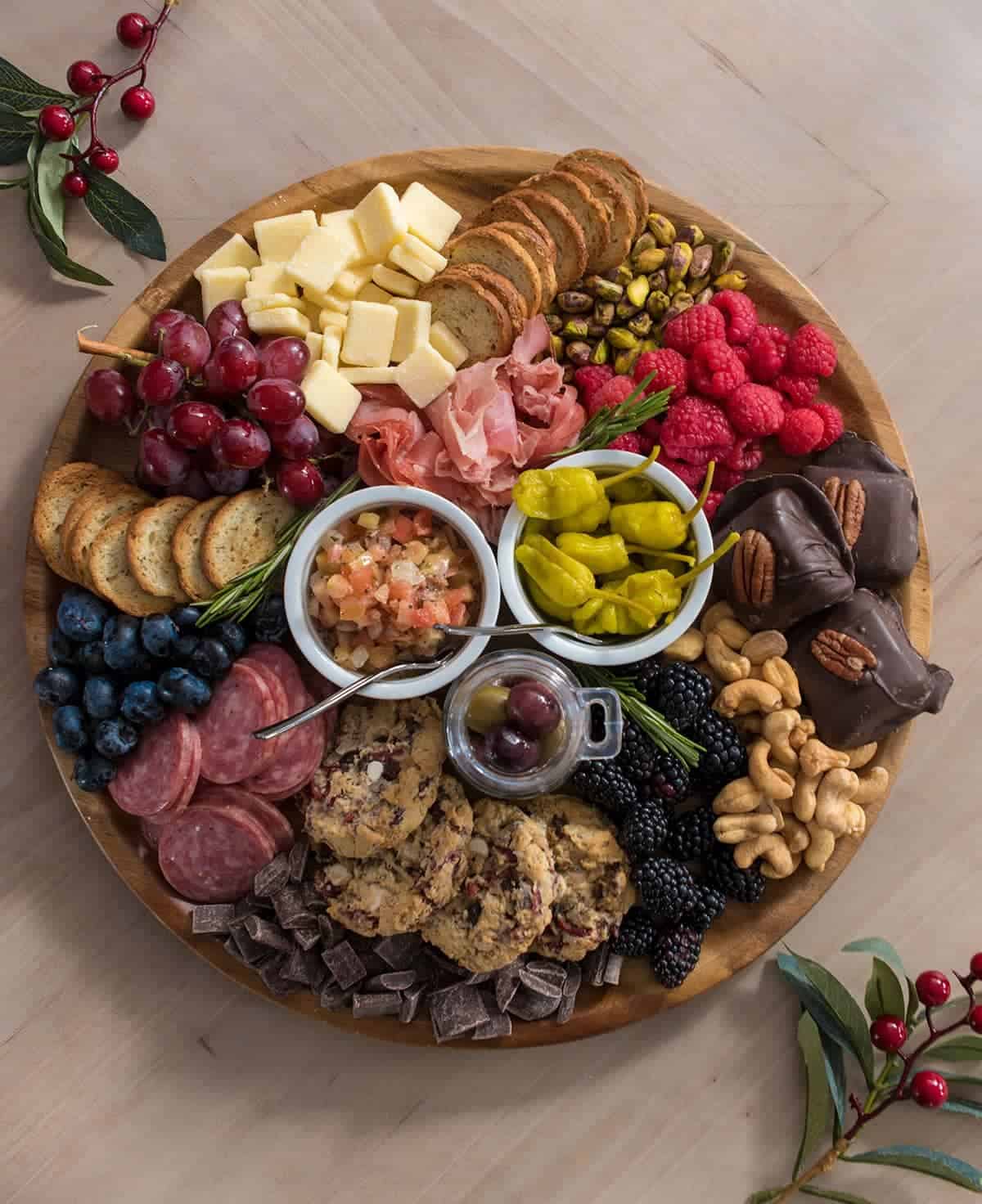 Charcuterie/Cheese Board
Charcuterie is always a great entertaining staple. It allows guests to snack intermittently and encourages mingling. Enhance your cheese board by loading it with unexpected surprises such as fruits, veggies, peppers and dips. For more tips, read my post on How to Build a Cheese Board.
---
White Cheddar Quinoa Bites
GF, LC, K*- Ready to try something brand new? These gluten-free White Cheddar Quinoa Bites with spicy buffalo sriracha sauce, are the wild card seed no one saw coming! These bites pack a flavorful punch. The perfect appetizer or party food!
---
Tangy Corn and Black Bean Salad
GF, LC, PB, V – Served at every family gathering and easy to make a BIG batch, this Corn and Black Bean Dip is a hit! Vegetarian-friendly and full of textures and flavors including a crave-worthy cilantro dressing. Serve as a salad or the ultimate party dip.
---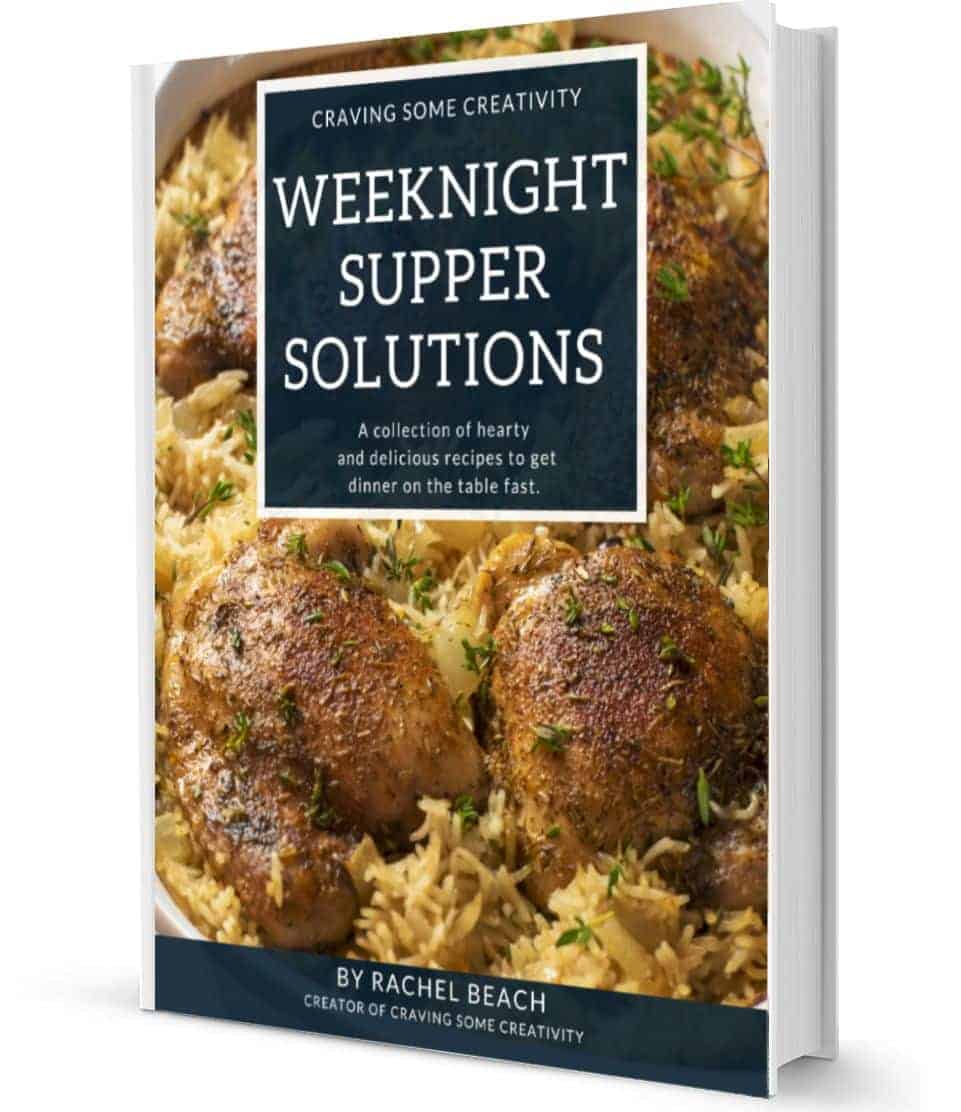 Not Sure
What's For Dinner?
Signup for recipe updates and get a free cookbook of Easy Weeknight Supper Solutions!
More Game Day Appetizer Ideas!