Create a design statement in your kitchen or bath with over 30 unique subway tile pattern ideas. These versatile tiles are a fail safe way to incorporate visual appeal and texture into your most-loved living spaces.
Classic subway tile, oh the possibilities! It creates a modern, streamlined feel while adding an element of texture. It can be a little unassuming, but it can also make a statement when you add a fun pattern or a unique color combination. The best thing about subway tile is that the fact it's so easily customized to your personal aesthetic. In fact, we have used subway tile in our herringbone bathroom, marble powder room, and navy-blue bathroom.
Subway tile hit the scene during the early 1900s when it was put in underground train stations in New York. It started being added in homes for its classic, yet modern style. The original subway tile came in 3″ x 6″ white, but today there are different sizes, textures, and colors.
Today, we're exploring creative designer-inspired ideas to enhance your home with subway tiles.
5 Benefits of Subway Tile Design
Subway tile offers a classic look that never goes out of style.
It's smaller size and light weight makes installation one of the easier types of tile to install.
Pattern layout options can make spaces appear bigger, and to add visual length or depth.
A dark tile or colored grout is perfect for a beautiful focal point.
Its versatility is often used to create stunning, visually aesthetic spaces.
Subway Tile Pattern Ideas
Traditional rectangular subway tile patterns can be a bit monotonous. Good news! New size, color and texture choices are right at your fingertips! There's no rule stating rectangular subway tile needs to be laid in straight rows.
Tile choice and pattern design will set the visual tone for your room. Are you feeling the classic vibe? How about something more contemporary? The examples below are fresh, creative subway tile layouts you can achieve with the unassuming rectangular tile.
And if that isn't enough, you can create even more visually interesting patterns with slight variations in the basic patterns above.
For example, turn a vertical herringbone 45-degrees for a completely different look. Or layout tiles stacked vertically to create an illusion of a taller and more spacious room.
However, it is easy to break down the various patterns you can create to keep your options from feeling overwhelming. Subway and rectangular tile layouts break down basically 3 different groups, which you can find examples of below.
1. Offset Subway Tile Patterns
Examples of this pattern layout include stacked, bond (aka brick layout) and ⅓ offset layouts. Install vertically, horizontally or running at a diagonal, depending on the overall visual you're trying to achieve. Examples below.
2. Chevron and Herringbone Patterns
Creating a tile pattern with angles, such as a herringbone or 45 degree running bond, presents more challenges than a traditional vertical or horizontal installation.
But don't be daunted! In truth, it's only the first row that's difficult – after that, it's simply a matter of keeping your spacing even and staying on course. It's the same process for laying any tile.
There is a slight difference between herringbone and chevron patterns. Herringbone involves using traditional rectangular tile to build a zig-zag pattern. Chevron, on the other hand uses parallelogram shapes to create a unique pattern that looks like waves. Chevron does not use traditional subway tiles, but it is offered in a similar style.
The results speak for themselves. Angled tiles really add something special, don't they?
3. Combination/Basketweave Patterns
Ready, set, retro. Basket weave patterns work by stacking tiles to create neat squares and rectangles. It consolidates large spaces for a unique mod vibe. This particular pattern is still rather rare, but it works beautifully with rich colors and contrasting grout.
CHECK OUT OUR TILING GUIDES FOR GREAT TIPS
More Ways to Add Pizzazz to Subway Tile
Put Some Color in Your World
There's no denying that white is the preferred shade for subway tile. But a splash of color can up that wow factor, right? Subway tiles come in a wide range of bright solids as well as neutrals.
If you've grown bored with the subway tile design in an area of your home, incorporating a bright solid color ushers in a fresh, modern vibe. It creates a distinctive mood to match your personal style.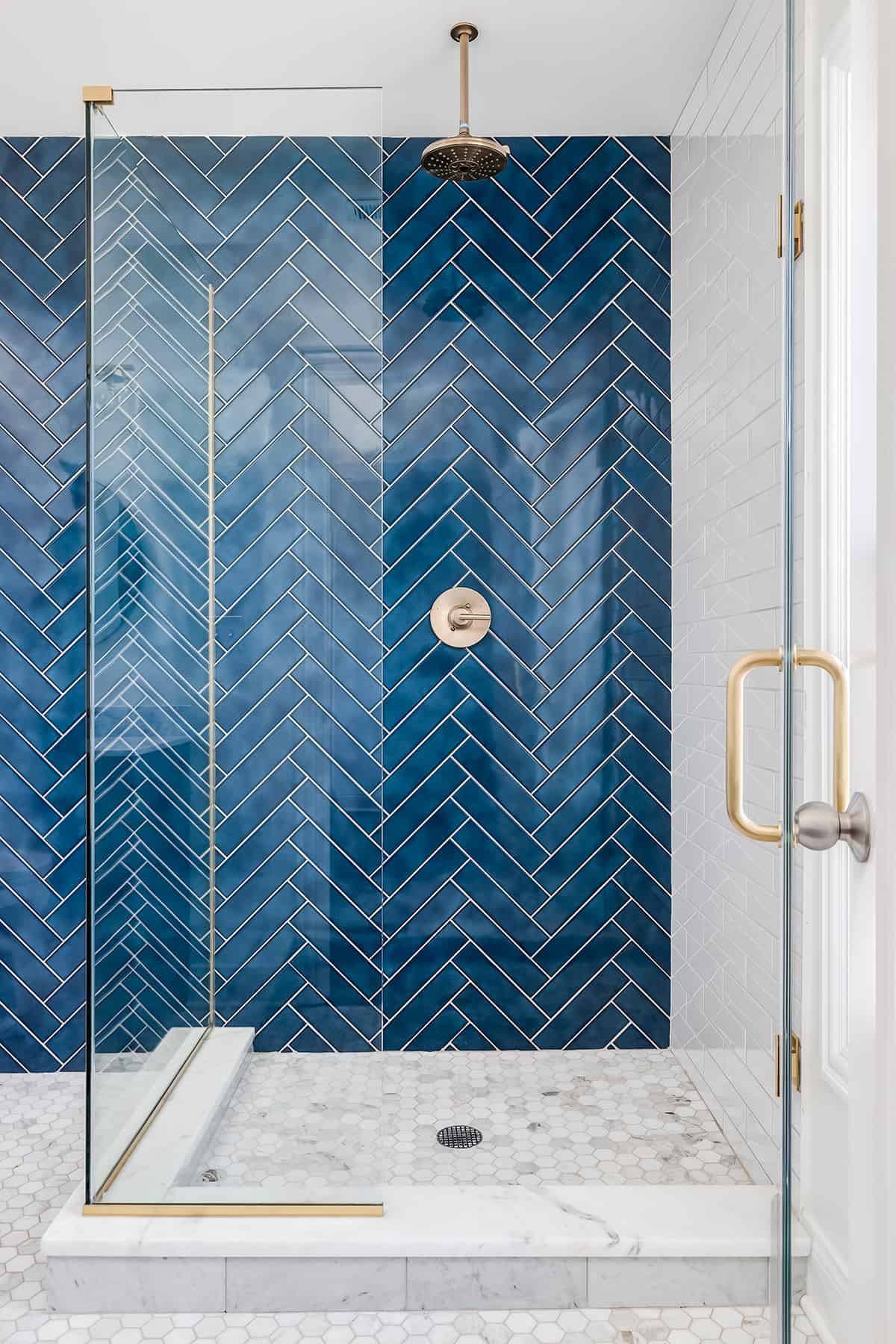 It's also easy to add drama and sophistication to your kitchen or bath without the hassle of replacing a single tile. Change the color of your subway tile grout to add trendy color or depth. There are dozens of shades of grout, and you can even dye your own for a custom color.
Dark-colored grout outlines the individual tiles and emphasizes shape, resulting in a contemporary, renovated finish. It's a welcome deviation from the classic white subway tile look.
Texture
Although traditional subway tile is a flat ceramic tile, there are many beautiful textural options in similar tiles today. Examples included Beveled, textured surface that look handmade, and even organically shaped tiles that give an entire wall a textural style.
Mix and Match Different Tiles
One of the beautiful aspects of subway tile is that its simplicity complements a variety of other tiles. Incorporating a vertical or horizontal band in a different tile or pattern into your tile layout adds visual interest.
In the subway tile shower below, we integrated blue glass tile in the shower niche. The addition of the blue tile broke up an otherwise white wall and made a bold design statement.
How do you know what tile to mix together? When I design a bathroom, I lay out ALL the materials in the store. I usually bring a vanity drawer front or door, handle or faucet color and choose all the tile together at the same time. That allows me to choose a cohesive style that bounces interest around the room.
Mix Patterns or Create an Inset
In another shower rehab project, we laid a herringbone tile inset to play with pattern rather than color. The herringbone inset added visual interest and sophistication. These changes in pattern are great to use on focal walls, above kitchen ranges, and even floors.
Bonus: This pattern integration was a budget boost! Laying herringbone pattern cut down the total number of tiles required for this project.
Subway tiles are a durable material for bars, back splash, bathrooms and even fireplace hearths. It adds an element of posh minus the high price tag. We hope we've inspired you with modern design ideas for this timeless design classic.
Give your creativity license to take the lead and play a little. We can't wait to see your results!
Frequently Asked Questions
Is subway tile going out of style?
Subway tile has been around since the early 1900s and has a classic yet modern appeal. While traditional subway tile patterns are overly common today, they are easy to customize the design to create fresh and unique ideas that feel classic and timeless.
Which gray grout looks best with white subway tile?
Mapei Frost Grey is a beautiful light grey grout that looks good with white tiles. Black grout with white tile is also very popular with its classic yet dramatic flair.
Should I use sanded or unsanded grout with subway tile?
Subway tile generally has 1/16 or ⅛ inch grout lines, and generally uses unsanded grout. For larger grout lines, you will need sanded grout.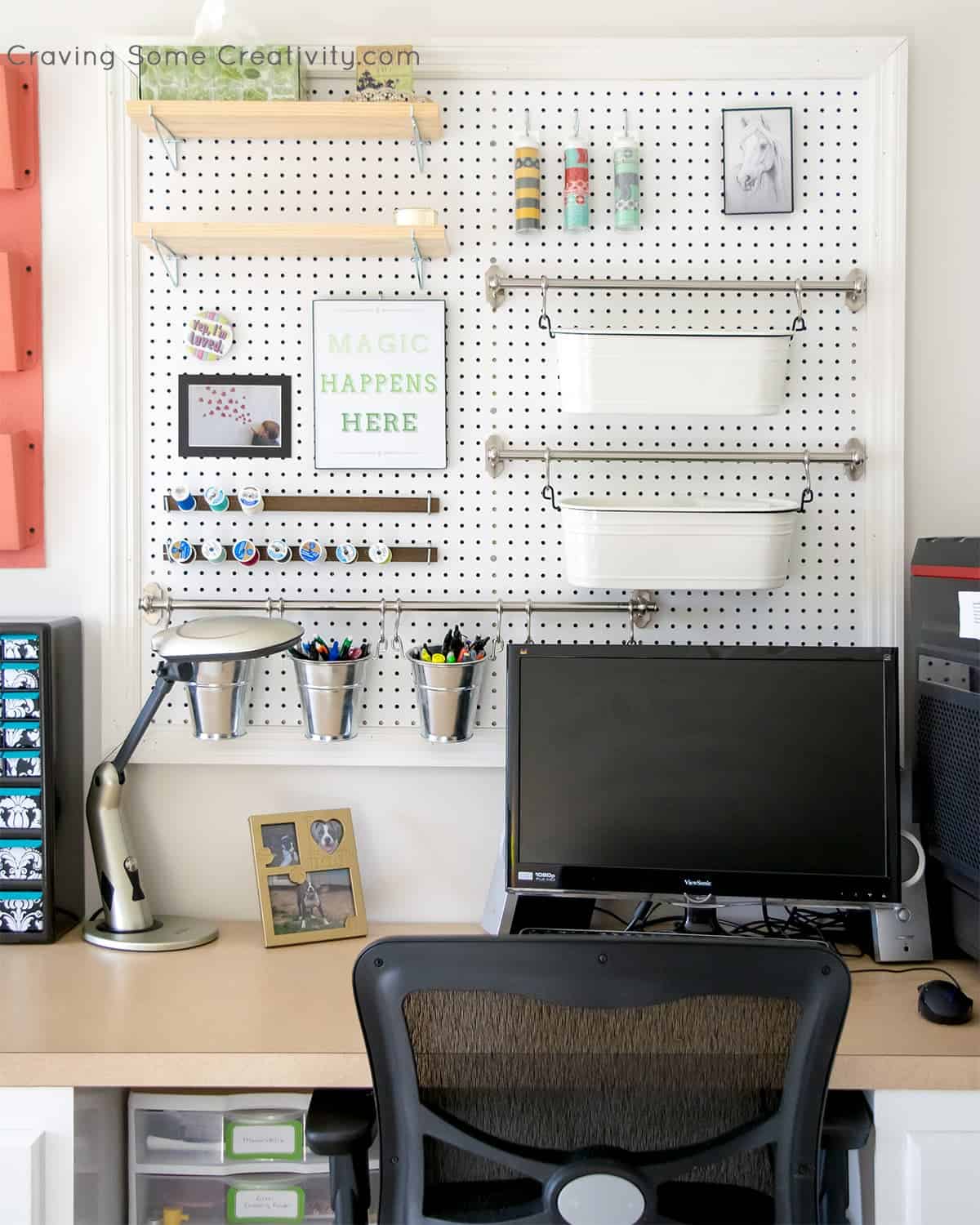 Grab our free series "Weekend Home Projects that will Transform Your Life"
Sign up below to receive updates including free printables, organization tips, home improvement projects, recipes and more!
Tile Posts You May Like
PS I love seeing your creations! Be sure to take a photo and tag #cravingcreative on Instagram! You can also stay in touch with me through following me on Instagram, Pinterest, and subscribing to the newsletter!