Christmas tree decorating ideas and home tour including tartan plaid accents, winter wonderland inspiration, and DIY family tree ornaments. Inspiration for traditional and cozy holiday home decor.
The Christmas tree is the centerpiece of Christmas decor, wouldn't you agree? Hopes for Christmas morning lay carefully wrapped under sparkling lights, while cherished memories from Christmases past hang gleefully from piney branches.
So, grab a cup of cocoa or perhaps a Christmas cocktail and join me as we tour this year's Christmas trees. I have lots of festive and cozy ideas for you. Feel free to pin or bookmark anything that inspires you. Keep the idea for next year!
Tartan Christmas Tree
My goal every year is finding creative and budget friendly ways to freshen up my Christmas decor. Although I regularly change up themes, I never would have predicted that I'd be incorporating tartan plaid into our holiday decor. Honestly, it feels like the piece that's always been missing.
Our family tree is an eclectic mix of handmade ornaments and Hallmark ornaments that my Mother-In-Law has carefully collected. We have quite the assortment: Dory, Superman, Dueling Banjos, lighthouses, and even a Harley Davidson Engine – talk about eclectic!
I tied it together with a simple color scheme of red and blue. Red makes me nostalgic for Christmas. And I pulled the blue from the living room palette. The tartan plaids lend a traditional-yet-modern vibe.
I kept the rest of the living room simple so that the plaid pattern could be the center of attention. A few pillows, some greenery, and a dash of sparkle is all that you need when your tree and mantle play the starring role. Spruce up your holiday decor with the season's must-have items.
Glam White Christmas Tree
This tree spends each Christmas in our front room, but the background changes slightly each year. The tree itself is actually new this year. In previous years, I did a woodland animal Christmas Tree, and this year I glammed it up a bit so that the gold ribbon showed off a bit more.
Now that I had a snow-covered tree and a theme, Winter Woodland Christmas, it was time to decorate. I decided to incorporate some of my handmade decorations from last year and used the wide gold ribbon as a base. I added the pearl strings over top of it to create that rustic yet glam, snowy woodland style.
This year, I incorporated a vintage Lionel train set like this one from my husband's childhood. We estimate that it's at least 40 years old. It still keeps chugging along the track, making noise and bringing joy.
The also-vintage village set is a real treat for visitors of every age. This year, I tried a fuzzy blanket for the "snow covered hills" in place of fake snow. Much less mess!
Our custom Santa sack peeks out from a corner waiting to be filled with a special delivery.
Simple "Family Tree" Tree
In the dining room sits the "family tree" tree. It's one of my favorite trees and is very sentimental to me. Packages with every family member's name decorate the tree along with a few handmade ornaments of family photos. It includes several DIY giftbox ornaments.
Simple red berry sprigs and a big red bow adorn the tree as well.
Looking for more great Christmas decorating ideas? Check out these posts:
I'd say my halls are fully decked in the Christmas Spirit! How about yours? I'm most pleased by how well these trees complement each other. Each vignette has its own personality and purpose, but they tie in to our overall Christmas story.
And oh, THAT sparkle!
Merry Christmas! I hope your tree trimming is going smooth and merrily along.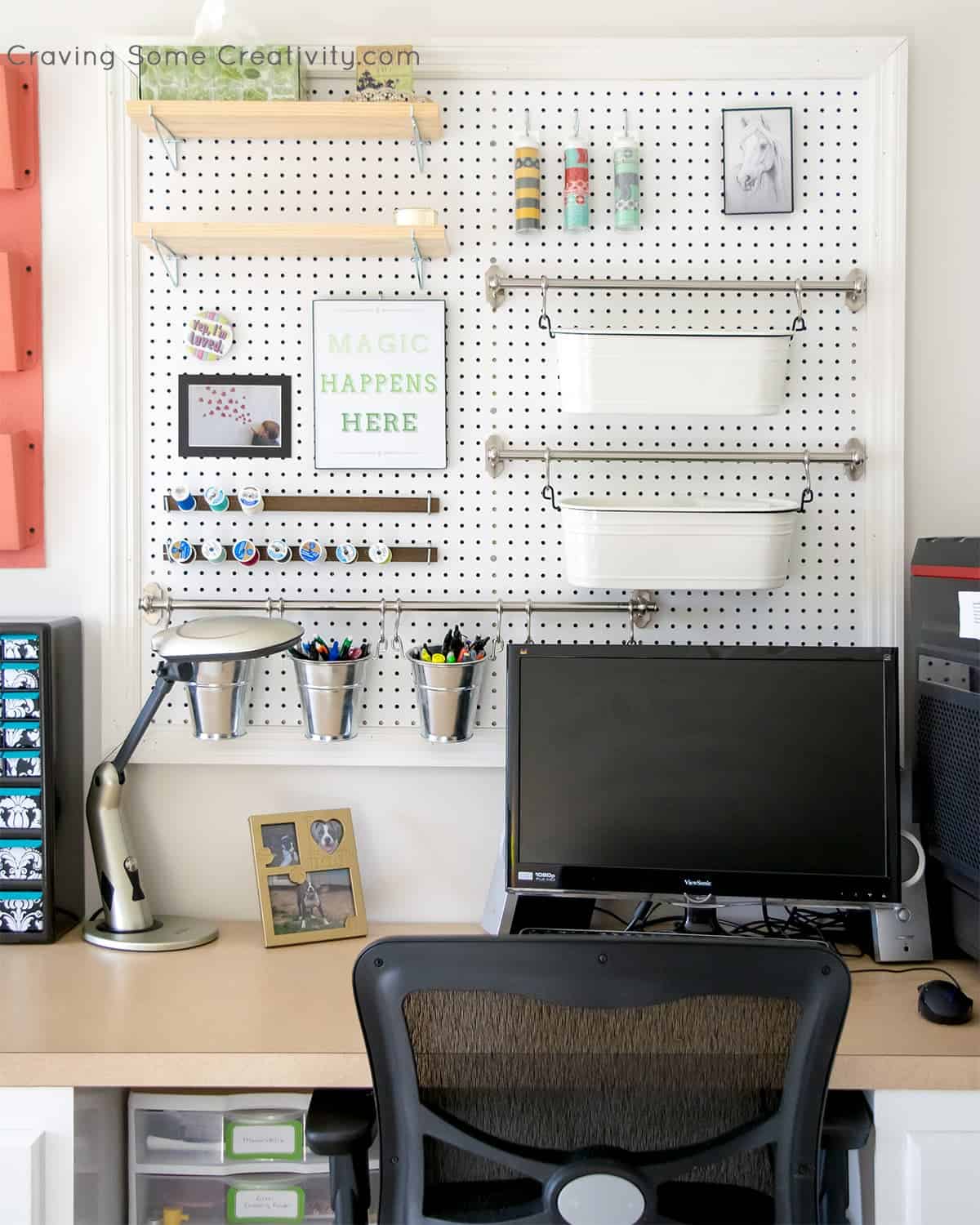 Grab our free series "Weekend Home Projects that will Transform Your Life"
Sign up below to receive updates including free printables, organization tips, home improvement projects, recipes and more!
More Christmas Decorating Ideas