We have a tradition around here. While the end of the year is often counted down with Top 10 lists or The Best-of-The-Year lists, I take a different approach. Instead, I share our DIY failures and things we learned over the course of the year.  You can see our previous Failures lists here:
2014 DIY Fails 2015 DIY Fails 2018 DIY Fails
A job well done is the most important thing to us, so I happen to find these "oopsies" funny in retrospect. It's like the 6 times I went to Lowes in one day to get a SINGLE PART. You just have to laugh at life sometimes, or you might go crazy.
Even with the best preparations, mistakes happen. We are all human. But I am a firm believer that fear of mistakes should never stop a dream. We learn and think about things smarter, while of course fixing those mistakes.
On to this year's fails!
"Did I do that?"
This faucet is from my parent's house bathroom remodel. I did all the tile work in that bathroom, and it is lovely.
I made one tiny mistake though.
The new faucet was smaller and lower on the wall than I anticipated, so this gaping hole showed up. 🤦 I removed the faucet, patched up with hole with a new tile and regrouted it to match.
"You Never Know What You Will Find After Opening a Wall"
This Fail is not our own, but we got to fix it. To explain, drywall corners normally have a piece of metal corner brace to, uh, brace the corners.
We discovered this metal corner brace in the middle of a flat wall after removing the wallpaper.
WHY?!
The original house builder's cut the drywall slab TOO SHORT! Rather than cut a new piece, they spackled in a corner brace to make up the difference and wallpapered over their mistake.
But oh, that's not all. Almost all of the drywall in this room is put up on the wall backwards (like a t-shirt on inside-out).
You cannot make this stuff up!
"That Floor will not be coming up"
We laid new floor in an upstairs bathroom. We tried using screws we already had on hand, but we misjudged the depth of the subfloor.
Those screws went right through the ceiling downstairs. Oops!
"How Did THAT happen?"
Last year, I actually put this same table on our fails list. It wasn't a failure then, but it sure is now!
The tabletop is built completely out of scrap oak pieces from another project. Hubby wanted a card table that his family could play around equally. It took him about 6 months off and on to build.
And a few months after finally finishing, the top broke away from the screws and reinforced frame to warp over 6 inches upward on one end. Other woodworker's we talked to were shocked this happened.
The photo doesn't accurately show just how bad this warp is, but you can see all the cracks from it warping.
"Never Again"
This isn't actually a failure from this year, but it's applicable since we are almost finished with the new dining room makeover, complete with new paint.
I wrote this post about those dining room walls a few years ago. It was therapeutic….because…I will NEVER stencil walls again. Nope.
I hope you enjoyed laughing along with us! We have many more projects planned for next year, and no matter what comes our way, I know we got this. Cheers to 2020!
The fun doesn't end here! Check out some of my other unfortunate blogging bloopers here: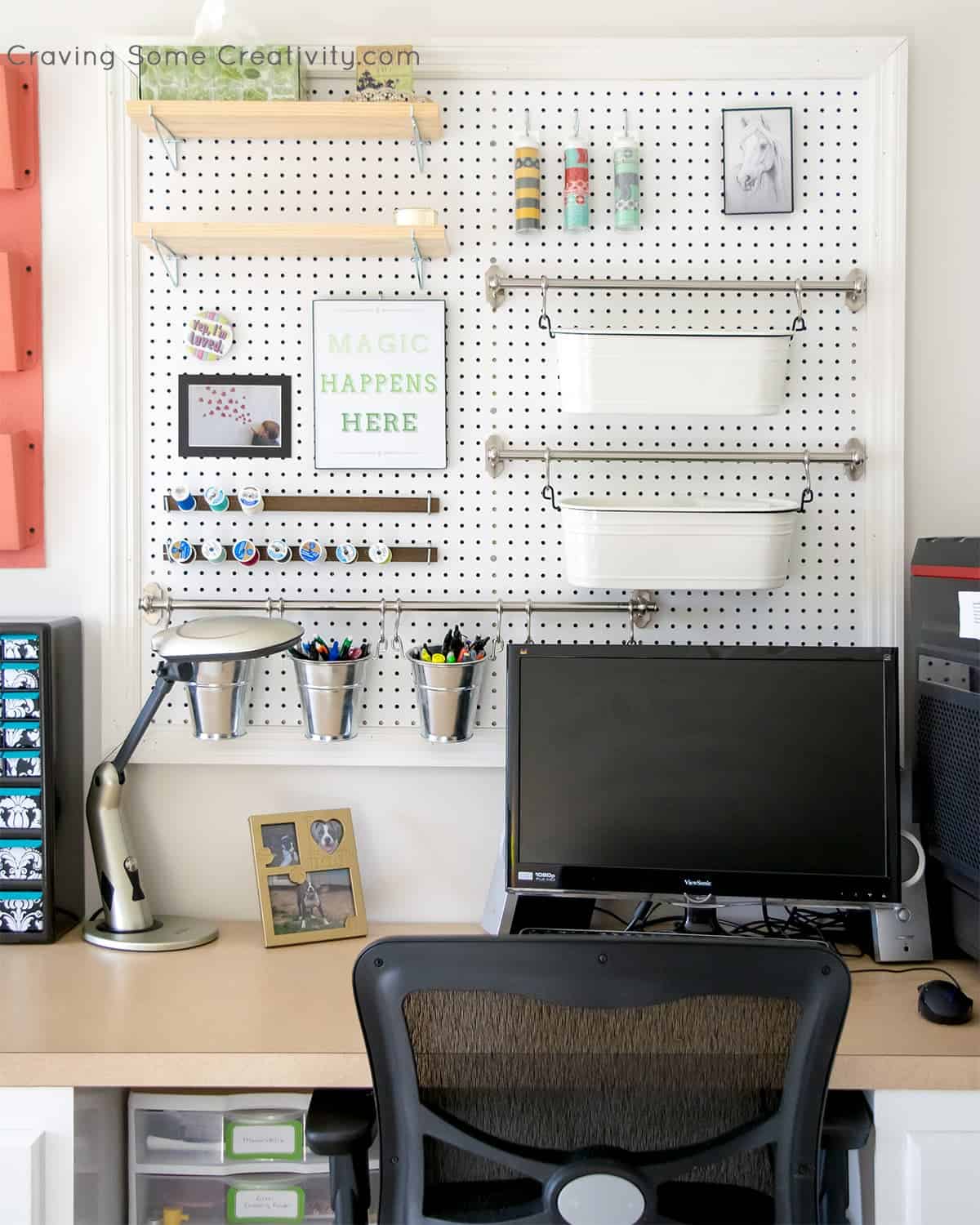 Grab our free series "Weekend Home Projects that will Transform Your Life"
Sign up below to receive updates including free printables, organization tips, home improvement projects, recipes and more!