From basic functionality to luxurious, today's bathtubs offer a dizzying range of styles, features, sizes, and materials. But what is the best bathtub for you? This simple guide will help you find it!
Showers are quick and functional. But nothing beats a soak in a well-designed tub after a long, stressful day. If you're uncertain of where to begin your search, start with our Quick Start Best Bathtubs for your new bathroom recommendations at the bottom of this post.
Over the years, we've torn out and replaced several bathtubs. With gained experience and after living with several types, some clear winners have emerged.
(If you are new here, Hiiiii! I'm Rachel, and I'm addicted to remodeling. We, in fact, started renovating house #5 in 2021.)
Factors in Choosing the Best Bathtub for You
1. Easy To Clean
Many bathtubs today have a slip resistant bottom. Check with the manufacturer about how well the bottom surface in particular cleans. Cheaper materials are more prone to scratching, making them harder to clean over time.
Abrasive cleaners should generally be avoided in all tubs. It can cause pitting and scratching in the surface which will make it easier to stain/harder to clean over time.
*Our recommendations: We've spent the last 5 years cleaning our tubs with a microfiber cloth and mild dish detergent (if really needed). No bleach, chemicals, or abrasives required. All the tubs look as good as the day they were installed.
2. Bathtub Weight and Considerations
Bathtub materials vary greatly in weight. A cast iron tub often weighs in at 300lbs or more, even before filling with water. This extra load can be a structural challenge on bathrooms on second stories or with non-reinforced floors.
The second challenge is getting up the stairs. On the other end of the spectrum, acrylic and fiberglass tubs are lightweight and easy to maneuver.
3. Surface Durability
Bathtubs aren't something you want to replace often. If a bathtub must be replaced, often so will all the surrounding materials such as tile, shower doors, and possibly sub-floor. That's a costly expense. While I can't promise that any bathtub is impervious, here is a list of bathtub materials listed from least durable to most:
Fiberglass or fiberglass-reinforced plastic are the least durable and prone to scratching and cracking. While a crack can be repaired, resurfacing an entire tub is not very economical.
Acrylic tubs also present similar levels of durability and scratch resistance to a fiberglass tub.
Porcelain Over Steel is a more durable option, depending on the thickness of the porcelain coating. Porcelain enamel can chip but the tub can be repaired in place. It's much more impact and scratch resistant than a fiberglass or acrylic tub. The steel is usually a thin sheet and can flex, so that is something to watch for.
Cast iron with a thick coated enamel – Definitely the most durable of the basic tub materials because cast iron tubs tend to be thick and the most resistant to cracking.
4. Bathtub Flexing
If you've ever stood in a cheap fiberglass tub, you know the feeling of flexing. Over time this can weaken a tub. Cast iron tubs are heavier with no flexing.
Pro tip: You can stop the bottom flexing when you get in with a proper mortar setting under the bottom. Check with your installer and the manufacturer about using a mortar setting.
5. Price
Like it or not, price is always going to be a factor. I've found that for the most part, you get what you pay for with bathtubs. Improved materials and proper installation are truly the keys to a long lasting bathtub.
Bathtub Materials
These are very generalized pros and cons of the common bathtub materials:
Fiberglass or fiberglass-reinforced plastic – (pros) They are the most affordable, lightweight, variety of sizes and styles. (cons) They are least durable, prone to scratching, and don't hold heat well.
Acrylic – (pros) They are affordable and come in variety of sizes and styles. (cons) They are prone to scratching and cracking and don't hold heat as well.
Porcelain Over Steel – (pros) They are more prone to chipping from heavy impacts but less likely to scratch, longer lasting, but also lighter than true cast iron. Additionally, some styles look cheap. (cons) The quality of these bathtubs can vary dramatically depending on the thickness of the steel or coating.
Cast iron with a thick coated enamel – (pros) They are the most durable. (cons) They are the hardest installation because of weight and some installations cannot be done.
The Best Bathtubs (Our Recommendations)
Roomy for those six foot and taller, while still keeping a comfortable back curve for relaxing. It comes in 60, 65, and 70 inch varieties. The acrylic flat bottom retains heat very well, while providing a deeper soak for full immersion.
Americast is American Standard's unique patented process that fully bonds a high quality porcelain surface with an enameling grade steel and a molded reinforcement composite backing. It's almost like getting all of the benefits of a cast iron tub (heat retention, durability) with the benefits of a lighter weight tub. It's also one of the deeper alcove tubs on the market. The enameled surface makes it very durable and easy to clean.
If you're looking for a more budget friendly option, we have installed the American Standard Princeton as well. It has all of the same components and heat retention of the Cambridge. However, it isn't as deep or as wide as the Cambridge.
This tub is probably one of the most affordable tubs on the market while still having features like ease of installation, long term durability, and easy to clean if you don't use abrasives. The main drawback of this particular tub is the Styrofoam padding/support. I question its durability over time.
This is available in a 60 inch and 72 inch variety. The design and the 8 fully-adjustable jets are modeled for pure relaxation and comfort. You can't beat it for the price, especially when compared to many other pricier whirlpool tubs.
Can't fit a full size bathtub? A bathroom without a tub feels less luxurious, so a drop-in soaking makes a great compromise! This tub is well-made and is ideal for smaller spaces.
Frequently asked questions
How do I measure for a bathroom tub installation?
Bathtubs are measured stud to stud. Bathtubs are mounted directly on the studs, so they are measured without any drywall consideration. A standard tub is 60 inches long and can vary in width as you desire.
However, unless you move the plumbing, a replacement bathtub must be the same width as the old one. The waste pipe, overflow valve, and faucets are lined up centerline of the bathtub.
Is a soaking tub worth it?
Soaking tubs have many great benefits for the body and mind, if a homeowner uses it. Relaxing in a tub relieves stress, help sore muscles, and temporarily help circulation. There is also no quicker way to regulate your body temperature. On a cold day, taking a hot bath or personal spa day to relax you and warm you up. 
What is the best way to clean my bathtub?
I advise against cleaning bathtubs with harsh or abrasive cleaners like Ajax, Oxiclean, or Bleach. Even vinegar is an acid that can break down the surface over time if not rinsed well. For glass and faucets, you can find my favorite tried and true natural glass cleaning recipe for an easy, natural solution.
How Far is the Bathtub from the Toilet?
The distance from the centerline of a toilet to any bath fixture, wall, or other obstacle should be at least 18 inches for comfort. Code generally requires at least 15 inches.

For more information on Bathroom Remodeling, check out these ideas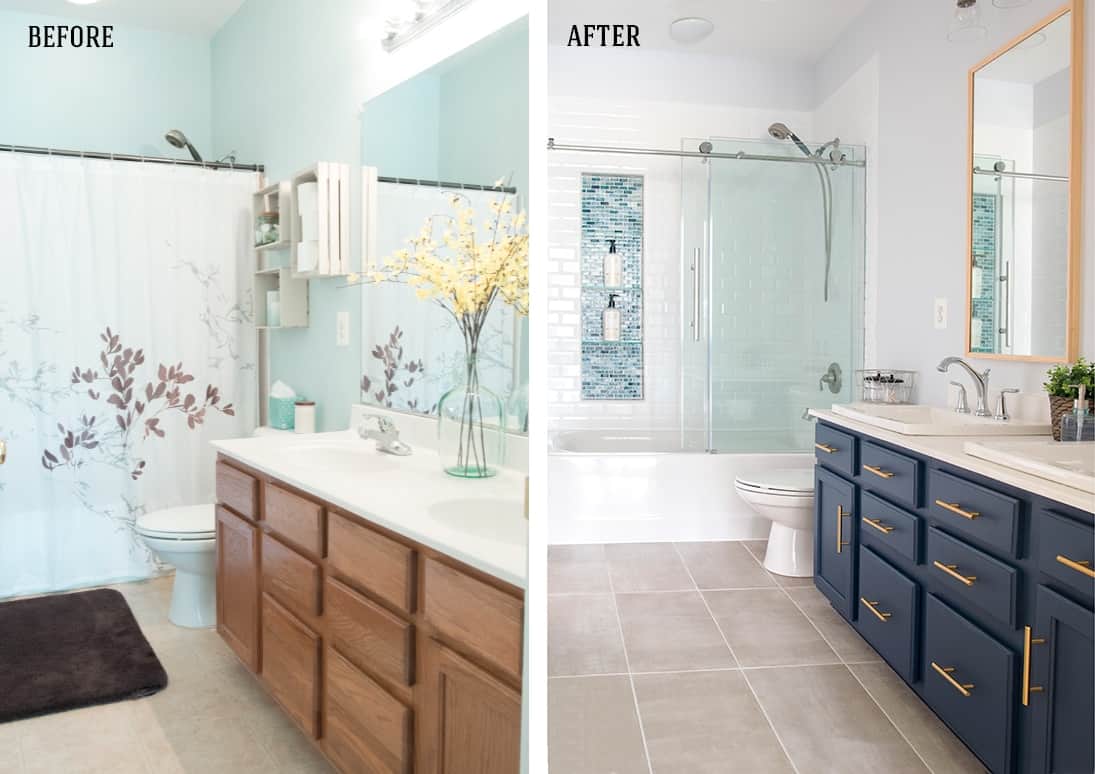 In this particular remodel, after taking in all of our considerations, we chose the American Standard Cambridge Alcove Bathtub and LOVE it. However, we have installed a few of the other choices above because the needs were different – i.e. features such as jets, easier to reach into, etc.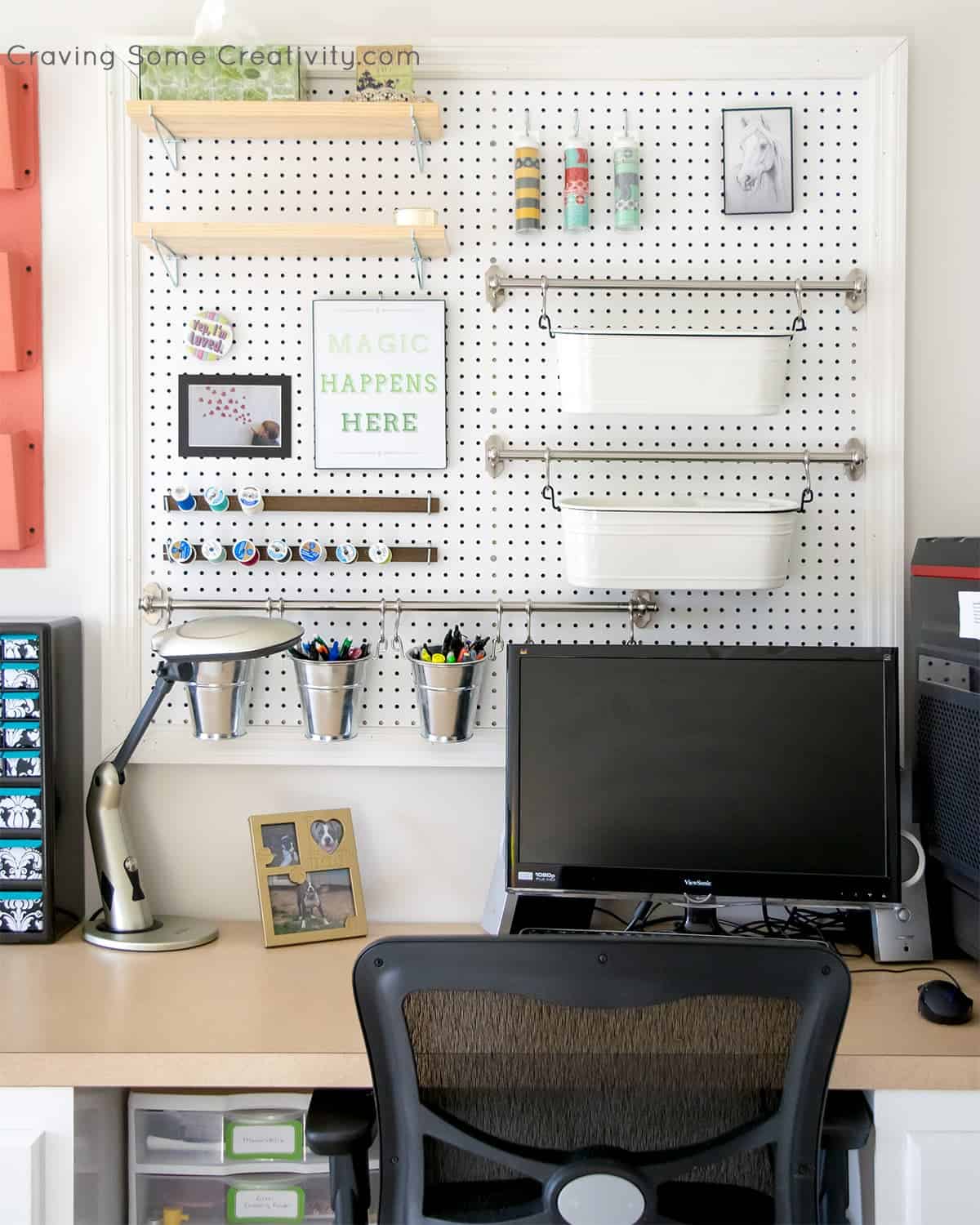 Grab our free series "Weekend Home Projects that will Transform Your Life"
Sign up below to receive updates including free printables, organization tips, home improvement projects, recipes and more!
Bathroom Update Ideas