Welcome to February's installment of my design board challenge. This month focuses on the trendy and easily DIYed Industrial style. Ooooooh, as a DIY and budget gal, I do adore it, but here's the thing. It would look really out of place in my traditional home. I do have a few industrial accents in my son's bedroom but otherwise, it just wouldn't work in my decidedly non-urban feeling home. The nice thing is that Industrial does play well with a few subsets. You could go steampunk with gears and whatnots, country with farm equipment and antiques, or even grungy urban with sheet metal, street signs, and iron pipes. Honestly, you can even mix and match as well and it would all look amazing whichever way you go.
With this design, I decided to keep the industrial feel while adding a bit of softness with the creamy yellow accents, lots of texture, and keeping the grungy at bay. I adore distressed, but grunge – not so much. Yes, it is what some designers would call "safe" but in practice, I bet it would be awesome and fun. I stayed away from the rustic elements although I love that wooden candelabra light and a more industrial chest would have made the room feel cold. You may also notice that there is a little bit of a lack of storage because there is no dresser. I went with a chest of drawers rather than a traditional side table to amp up the storage. You could also add a shelving unit like this one and possibly some of those apple crates and stencil numbers or letters on them. The walls could either go a very light grey or you could add an accent chalkboard wall which would look beautiful. Super bonus to you if you have an exposed brick wall.
Here are the items (and a few alternatives in some cases)
1.| 2. | 3. | 4. | 5. | 6. | 7. | 8. | 9. | 10. | 11.
There are several great ways to get your hands on industrial decor. Of course, visiting your local junkyard or machine shop can yield some amazing finds. However, if you don't have the time or the inclination to sift through junk, then several stores are offering their own lines of industrial accents for the budget minded. Great places that I have found include Target, Hobby Lobby, and Michaels Craft Store. Make sure you take advantage of those coupons that they send out regularly!
Hope you enjoyed this little foray outside my usual decorating comfort zone! Let me know what you guys think about this monthly feature. Love or hate, I appreciate everything you share with me. Also, there is next month! I would love to hear if you want to see something specific!
LOOKING FOR MORE DESIGN IDEAS? CHECK OUT OUR OTHER PLANS: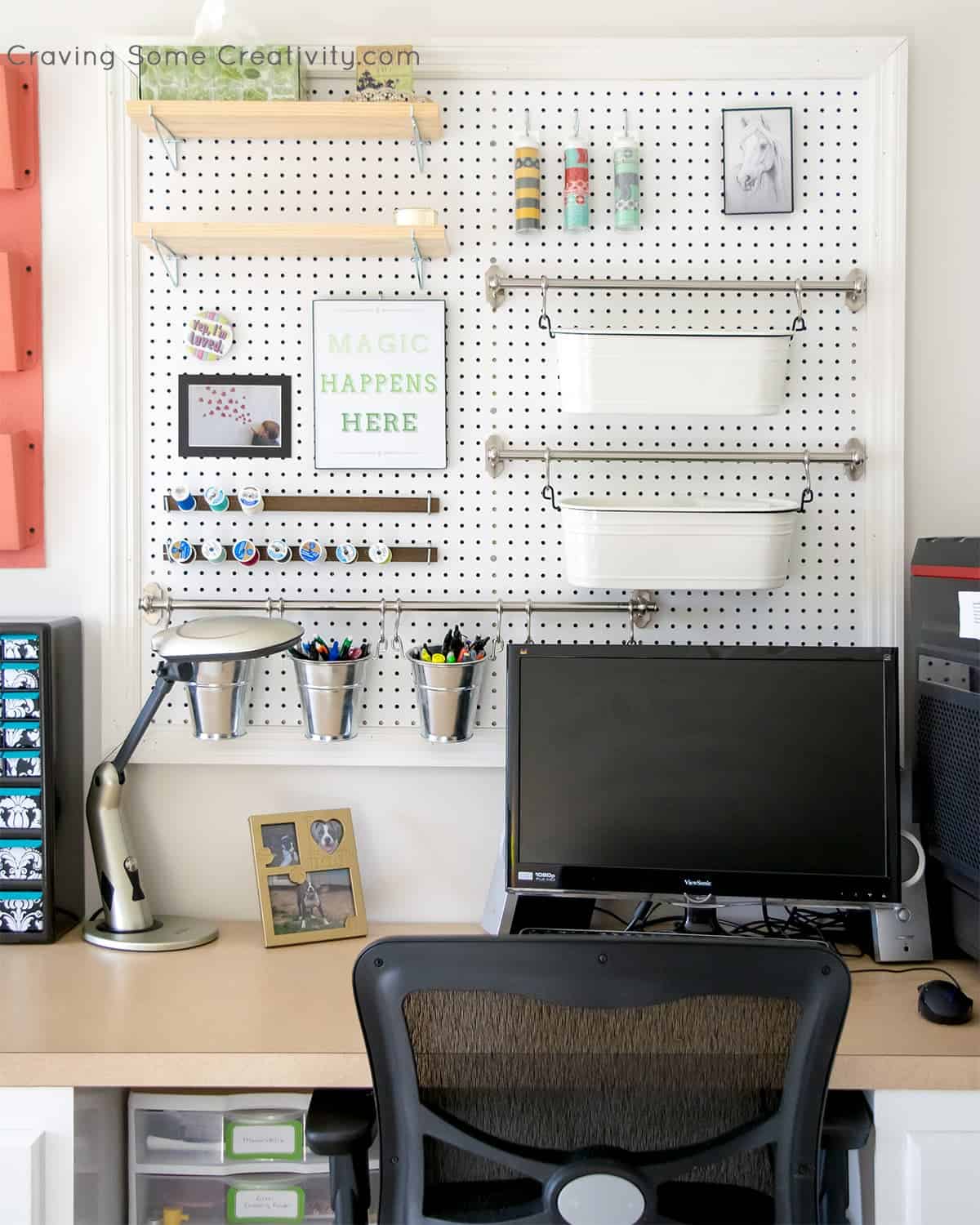 Grab our free series "Weekend Home Projects that will Transform Your Life"
Sign up below to receive updates including free printables, organization tips, home improvement projects, recipes and more!
More Bedroom Decorating Ideas