Strawberry Walnut Salad. It's perfect for summer dinners on the back porch when served with refreshing Iced Tea!
I lived in Tennessee for 10 years but I never considered myself a southern gal. I do not have a twang. I am not a country music or grand ol' opry fan. I have never been muddin', frog gigging, or even owned a pair of boots.
But one thing I miss? THE FOOD. OMG southern gals can cook. You are missing out if you only think that southern food is synonymous with copious amounts of butter. I won't deny that it does happen, but there are also so many nuanced subsets that range from cajun to buttermilk biscuits. Yes, the southern biscuit is its own art form. But one thing that definitely must to go with all cooking is SWEET ICED TEA. So today I am going to introduce you to a match made in heaven: Strawberry Walnut Salad and Iced Tea.
I decided to pair it with a salad that reminds me of all things of my childhood: Strawberry Walnut Salad. We had wild strawberries, raspberries, and blackberries that grew on the property. We also had black walnuts trees. Floating over a top of field spring greens with a delicious raspberry vinaigrette, this salad is quite tasty. The tannin in the tea is a great complement no matter what part of the country (or world) you are from.
Print Recipe
Strawberry Walnut Salad
This delicious Strawberry Walnut Salad is perfect for summer dinners on the back porch when served with refreshing Iced Tea!
Ingredients
Salad
Spring Mix Salad Greens

10

Strawberries

1

cup

Danish Blue Cheese Crumbles

1

cup

Chopped Walnuts

1

cup

Raspberry Vinaigrette Dressing

1/2

cup

raspberries
Raspberry Vinaigrette Dressing
2

tsp

White Sugar

1/3

cup

balsamic vinegar

1/4

cup

quality olive oil

pinch

Salt
Instructions
For dressing, rinse the raspberries. Place in a strainer and crush through the pulp to remove most of the seeds. Take the strained pulp and mix with sugar, vinegar, olive oil, and salt. Chill in refrigerator for at least 2 hours to allow flavors to meld.

Wash and spin salad greens. Wash and slice strawberries. Toss in Raspberry Vinaigrette Dressing. Top with strawberries, walnuts, and blue cheese crumbles. Serve.
Nutrition
Serving:
1
salad
|
Calories:
324
kcal
|
Carbohydrates:
7
g
|
Protein:
3.4
g
|
Fat:
18.4
g
|
Cholesterol:
6
mg
|
Potassium:
84
mg
|
Sugar:
2.4
g
|
Calcium:
650
mg
|
Iron:
0.2
mg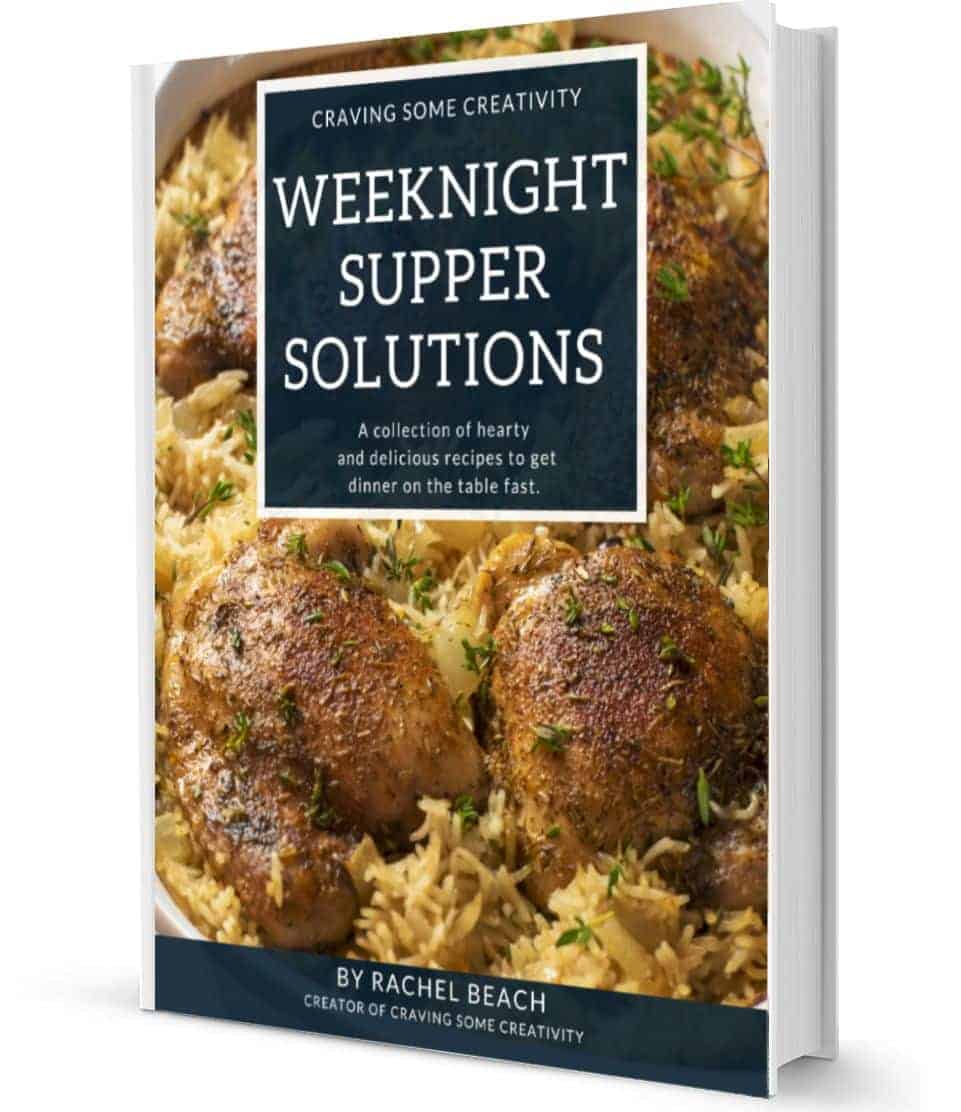 Not Sure
What's For Dinner?
Signup for recipe updates and get a free cookbook of Easy Weeknight Supper Solutions!
Our Newest Recipe Videos
More Great Recipes