A simple refresh of the laundry room with wallpaper and new chic organizing accessories.
Phenomenal, humongous bedrooms!
….itty, bitty laundry room.
If house listings in real estate were accurate, mine might have looked like that. The laundry room was truly an afterthought for whomever built this house. It sits next to the kitchen, as a breezeway between the garage and the kitchen. Our garage door is usually open, so friends and family often enter the house this way rather than the front door.
Who really wants to enter your house though the laundry room?!
A few years ago, we made it more functional. You can read about how we added the cabinet, shelves, platform and more here. However, the style was pretty basic. Leftover paint from other projects around the house was about all she got.
There is no natural light and you can barely bend over without hitting your bum against the wall.
Poor thing.
No more neglecting her! We recently got a new washer and gas dryer, and since this room is used so often, it was a good time to get her act together.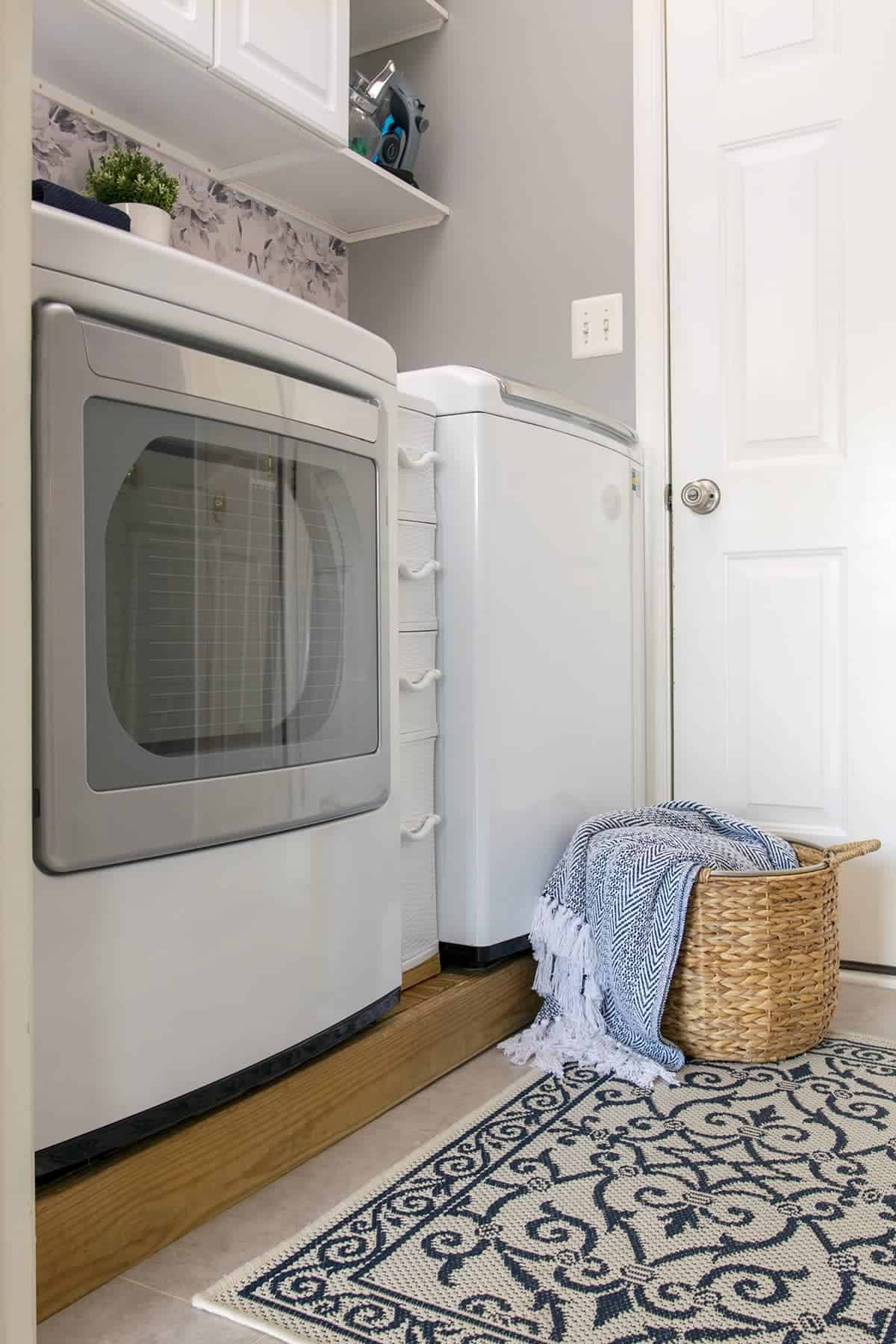 The first thing I did was to repaint all of the room, and pick out some coordinating floral wallpaper. The wallpaper is all the heart emojis!
Side note: Did you know you can custom size wallpaper on etsy?! It is made to order so they can reduce the pattern size to fit your purpose! I was so concerned the flowers would be too big for between shelves that we reduced the pattern scale by 50%.
I got a lot of questions last time I posted our laundry room, so I included a few photos to illustrate how some things were put together.
There is a thin set of drawers (this one is similar) between the washer and dryer. We added a board underneath the shelf to fill the drawer gap and support the shelf.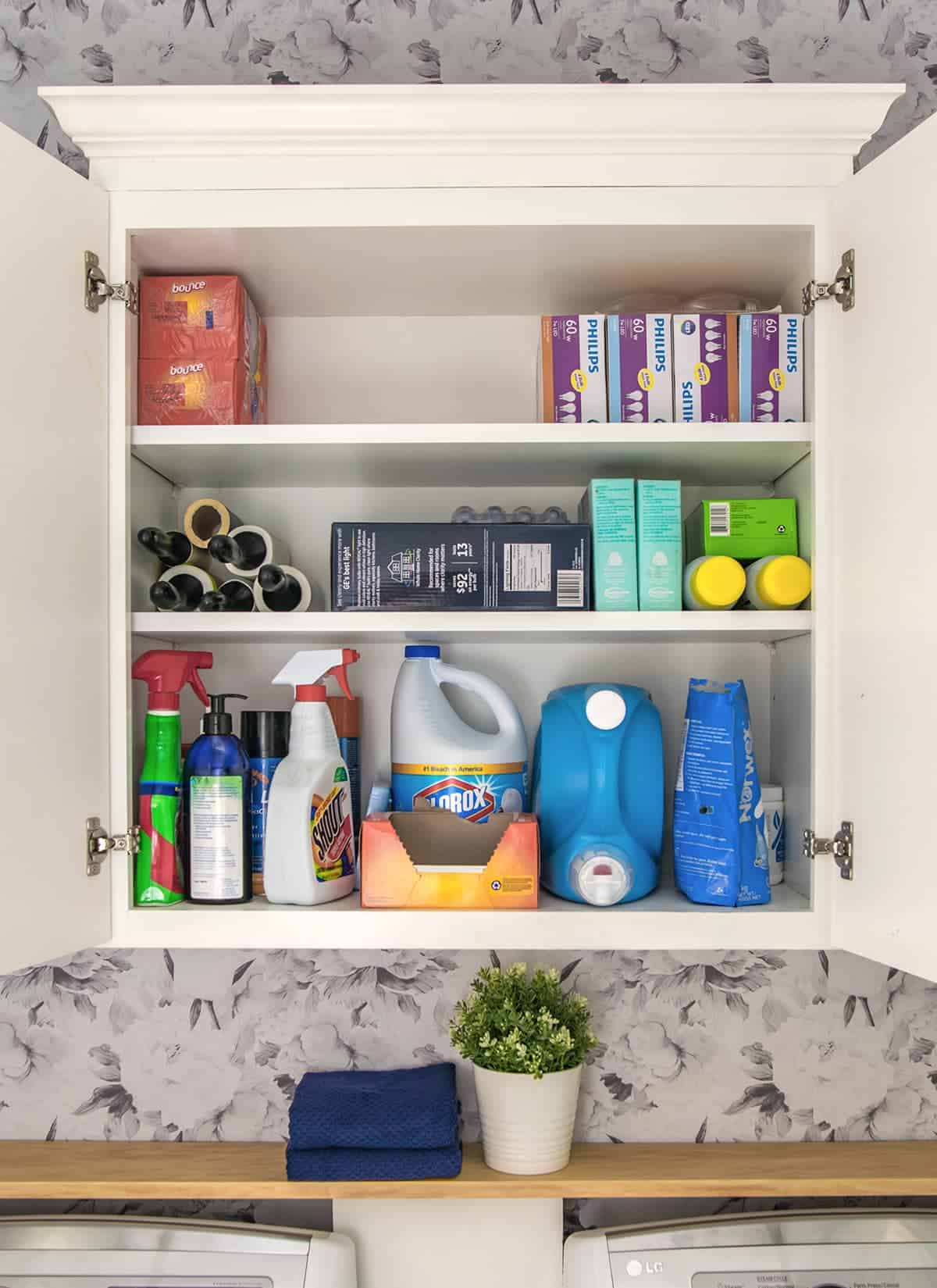 We made use of every inch for storage. The cabinet is where we hide most of the laundry items. The backup detergents are in the wicker baskets and canisters on the shelves. The drawers between the washer and dryer have our hand towels, Norwex cleaning cloths, and dustpan in them.
I didn't take a photo of it this time around, but there is a small closet where we made laundry bins to sort the clothes on wash day. You can see it our laundry closet organization here.
Now when our friends and family pass through the laundry room, she won't be the leftover lady anymore! She has her own identity, and shines brightly.
Might even make laundry a bit more fun.
Who am I kidding?!
Room Decor Sources
Pssst...
Grab our free series "Weekend Home Projects that will Transform Your Life"
Sign up below to receive updates including free printables, organization tips, home improvement projects, recipes and more!