Halloween Outdoor Decorations with a Witch's Shoppe theme using items already around the house for spooky and fun decor.
I'm sure I've said this before, but I looooove Halloween. The jack-o-lanterns, ghosts, the feeling of tingles running up your spine wondering what's lurking in the dark of your favorite scary movie- I love it all!
…except spiders. Nope. No way. We have developed a respectful relationship. They stay away and no one has to see my panic shuffle moves.
Creepy good. Crawlie Bad. Ok?!
This year's Halloween Outdoor Decorations have all of my favorite things!
I am building towards a theme of a witch's shoppe! Some years I like to dress up to greet the trick-or-treaters, so this seemed like a natural extension of that!
I kept my basic fall decorations like the Mums and the Corn stalks. I am not a fan of redecorating for every season or more often.
Of course, I had to include the jack-o-lantern topiaries that I made a tutorial for! The Boston ferns will probably die as soon as it turns cold, but they remind me of a lions mane or giant moss tendrils.
A small graveyard peeks out from the front bushes warning would be hustlers what might befall them! Hehehehehe
I re-purposed a ton of items I have collected over the years. A simple collection of candles and black and white vases is from my Edgar Allen Poe Mantle. It's amazing what you can come up with when you shop your house. You could add some Halloween labels like these to condiment jars and vases you already have around the house.
The weather resistant lanterns (here is the Halloween lantern tutorial) greet the victims… I mean trick-or-treaters. They also light the path. How cool with these be with a fog machine?!?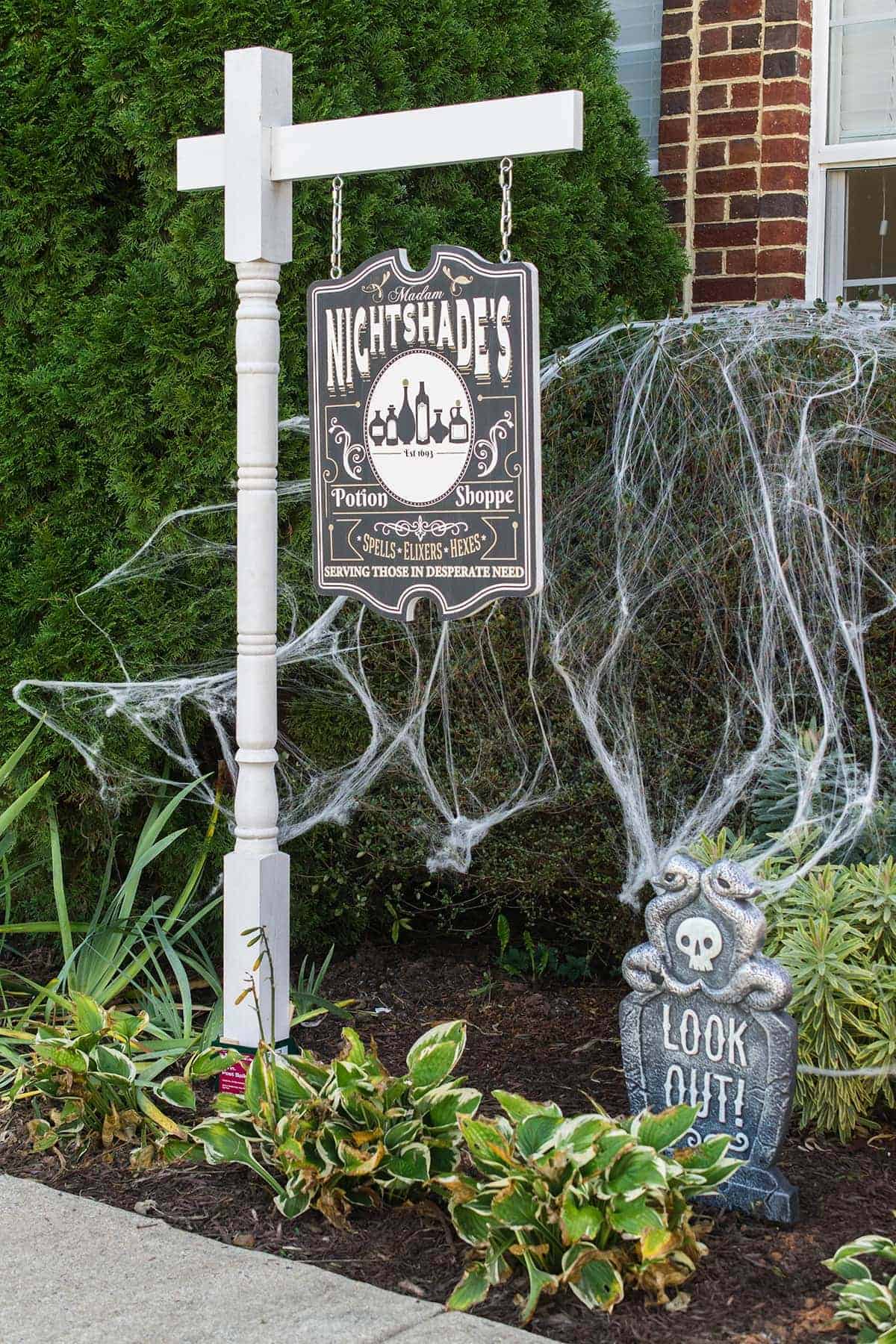 Last week, I shared how we built this Potion Shoppe Sign. It's like my absolute new favorite item in the whole glorious show!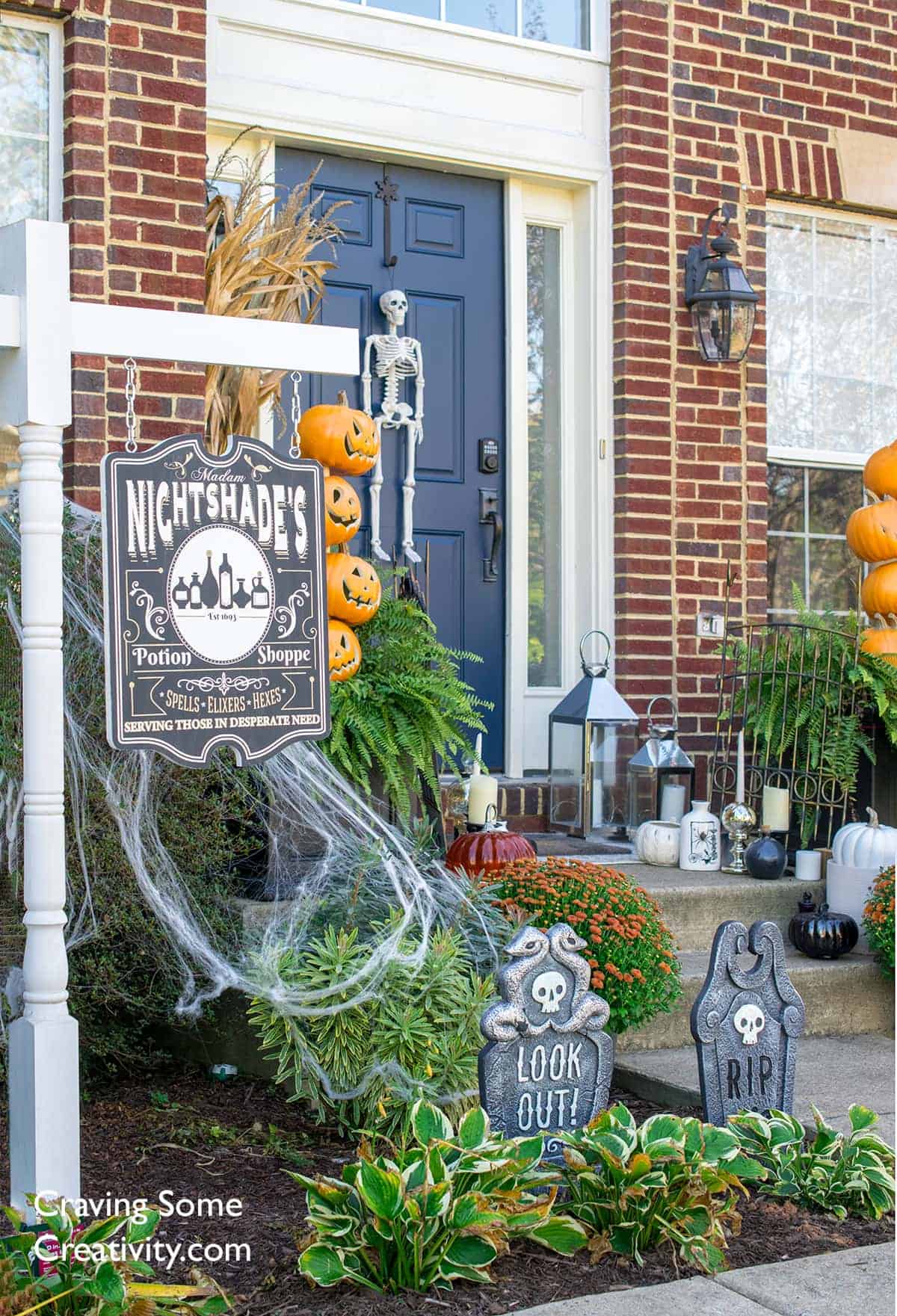 I've been collecting this stuff over the last few years, but if I had to make it all this year, I would say it would cost less than $400 total. The pumpkin topiaries were kind of expensive and the post cost $47, but most of the rest was shopped from our house and scrap wood.
Check Out Our 13 Favorite Halloween Porch Decorating Ideas
Grab our free series "Weekend Home Projects that will Transform Your Life"
Sign up below to receive updates including free printables, organization tips, home improvement projects, recipes and more!