If you're looking to try a new thanksgiving side dish, this list is for you! There's a great variety from quite a few of my favorite bloggers and I hope you find something to appease your taste buds!
In my family, we like to try at least 1 new Thanksgiving side dish along with the traditional ones that have been in our family for generations. But as time goes on, we even like to tweak those. I decided to go on the hunt a little early and see what I could find! I thought I would also take a minute to share some with you.
I don't know about you, but I'm excited to enjoy some thanksgiving already! Preparing early is always a good idea as opposed to frantically rushing to get everything ready last minute. Hopefully, this list will help you a little bit this year.
Delicious Thanksgiving Side Dishes
Bacon Wrapped Green Beans by Let's Celebrate Everything
Blueberry Cornbread Muffins by the Worktop
Brussels Sprouts Sweet Potato Hash by Leelalicious
Cheesy Creamed Corn by Joyfully Thriving
Cheesy Mashed Potato Casserole with Bacon by Baking Beauty
Southern Fried Cinnamon Apples
Citrus & Cranberry Sauce by Beauty Through Imperfection
Easy Ambrosia by The Typical Mom
Easy Deviled Eggs by Two Kids and a Coupon
Easy Paleo Gravy by Cook Eat Paleo
Sweet Baked Butternut Squash by Organized Island
Glazed Carrots by a Lady in France
Squash Casserole with Ritz Cracker Topping
Traditional Green Bean Casserole by Cincy Shopper
Homemade Orange Cider Cranberry Sauce by Snappy Gourmet
Loaded Potato Salad with Bacon by Frugal Living NW
Mustard-Glazed Brussels Sprouts with Chestnuts by Housewives of Fredrick County
Potatoes Au Gratin with Creamy Jalapeno Sauce by Living Sweet Moments
Pressure Cooker Mashed Potatoes by Pressure Cook Recipes
Quinoa Kale Stuffing with Squash Rings by Two Purple Figs
Sausage Cornbread Stuffing by Lydi Out Loud
Stuffing Balls with Sage & Onion by Dear Creatives
Spinach, Mushrooms, & Cheese Casserole by I'm Bored Let's Go
Sweet Potato Casserole with Marshmallow Drizzle and Buttered Pecan Topping by The Wicked Noodle
The Best Stuffing by Housewives of Fredrick County
Raspberry Cranberry Sauce by Hot Eats and Cool Reads
Wow! I don't know about you but these thanksgiving side dishes sound delicious! I just might have to do a test run on some of these. I hope you've found one that looks good and enjoy them like I will!
Our Newest Recipe Videos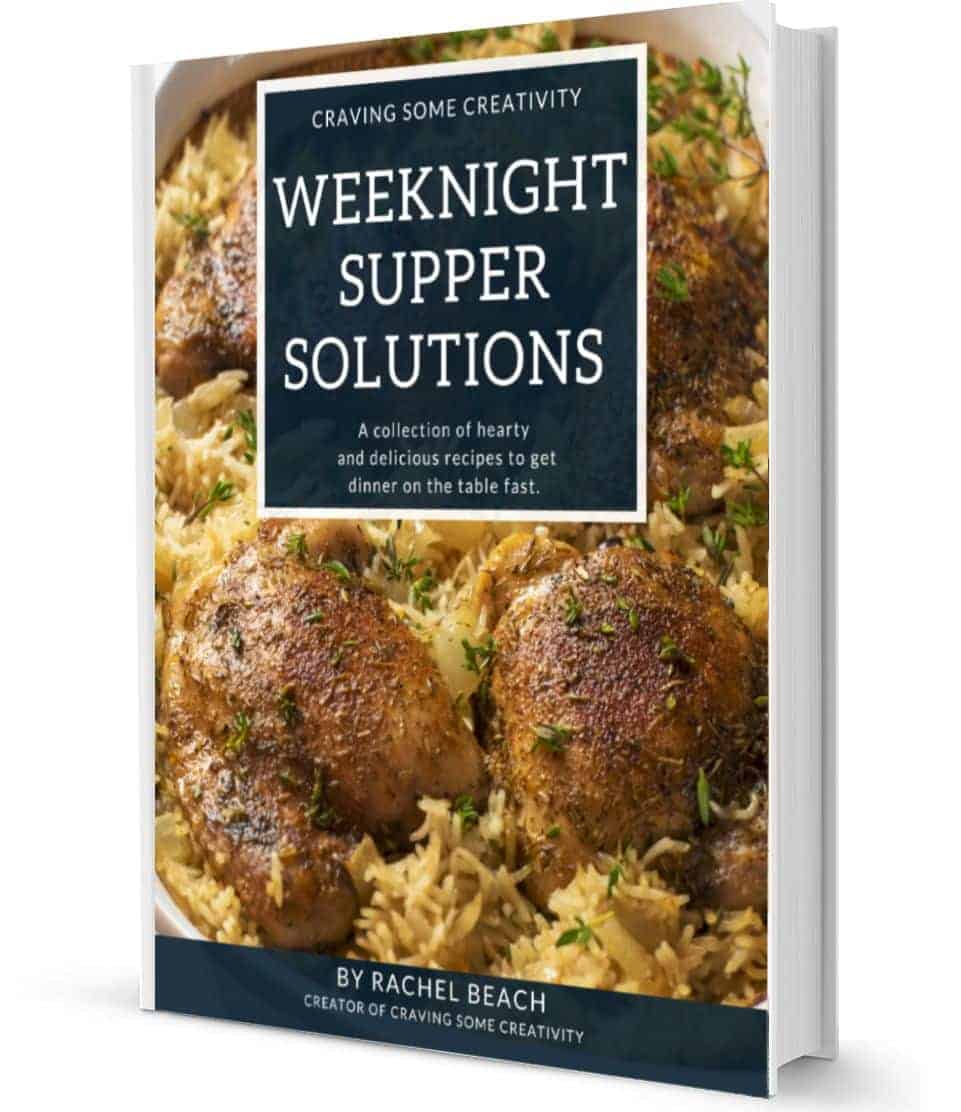 Not Sure
What's For Dinner?
Signup for recipe updates and get a free cookbook of Easy Weeknight Supper Solutions!