Over 20 tasty fall vegetable recipes – If you're looking to try a new thanksgiving side dish or a new favorite, these veggies will steal the show!
Though I enjoy cooking and baking any time of the year, there's something especially wonderful about fall baking. Fall welcomes pumpkins, squash, apples, pears and warm spices like cinnamon, nutmeg, and cloves. Given my love for these things, it's no wonder why I relish autumn.
We like to try at least 1 new Thanksgiving side dish along with the traditional ones that have been in our family for generations.
Delicious Fall Vegetable Side Dish Ideas
It doesn't get more simple than this Loaded Cauliflower Casserole. Topped with bacon, cheese, and scallions, there won't be leftovers.
My personal recommendation is to use Cracker Barrel Aged White Cheddar (in the brick). That particular cheese is just amazing for cauliflower!
My Sausage Stuffed Mushrooms are always a hit. They are a family favorite perfected over many years by my mother. They are also easily customizable.
I have been a fan of brussel sprouts since I first tried them pan fried with bacon. This Brussels Sprouts Sweet Potato Hash by Leelalicious improves that idea even more!
Peak corn season lasts through September, but you can find it even later in the fall. A little unexpected punch is this Mexican Street Corn which has the creamy flavor of cotija cheese. Also, if spicy isn't your thing, add smoked paprika instead of chili powder.
Ok, apples are not technically a vegetable, but the southern gal in me just loves to make these Southern Fried Cinnamon Apples. The smell around the house as these cinnamon apples simmer is amazing!
Looking for something lighter than french fries? Try these Airfryer Zucchini Fries made without oil! These are definitely one of my favorites that are so versatile for a snack or as a side dish to any main entree.
This recipe for Baked Apples is way easier than pie! The secret is picking the best fresh Honeycrisp apples.
I think I look forward to butternut squash the most. It's so versatile with both savory and sweet recipes that are delicious. This Sweet Baked Butternut Squash is one of my favorite sweet versions.
Given my love of squash, this Squash Casserole with Ritz Cracker Topping is one of the most popular. It's buttery, flavorful, and you can use any squash or even zucchini if you wish.
Broccoli and Cheese Stuffed Spaghetti Squash is another great way to use festive fall squash. I love that it is filling without being as heavy as a traditional casserole.
Talk about comfort food! Potatoes Au Gratin with Creamy Jalapeno Sauce is creamy, delicious, and adds a bit of kick to the mix.
This Maple Roasted Brussel Sprouts and Squash combines all the flavors of fall for one epic and easy fall entertaining recipe.
My husband wouldn't consider squash very likeable. That is, until he tried this recipe for Spinach Dip Acorn Squash. Now, he requests it all year long, even when I tell him squash isn't in season at all. Now that it is, you can bet this will be requested often.
My absolute favorite Sausage Cornbread Stuffing by Lydi Out Loud. The sausage and cornbread is so flavorful. It's my go to when Thanksgiving rolls around because it can be made a day ahead (and tastes even better!)
If you are a fan of sweet potato casserole but want to try a little something different, check out this Sweet Potato Casserole with Marshmallow Drizzle and Buttered Pecan Topping. It's like a dessert but with veggies!
Here are a few quick tips for making easy fall meals:
Simple Roasted Vegetables like squash, carrots, cauliflower, and potatoes are one of my favorite fall side dishes. Toss cubed vegetables with a little olive oil, minced garlic, thyme, and parsley. Put on a baking sheet in the oven at 425 for about 20-30 minutes, and you have an easy and healthy side dish.
I keep a small window garden with fresh herbs that are easy to sprinkle on roasted vegetables:
Cilantro
Dill
Basil
Parsley
Chives
Thyme
Rosemary
Sage
Oregano
Mint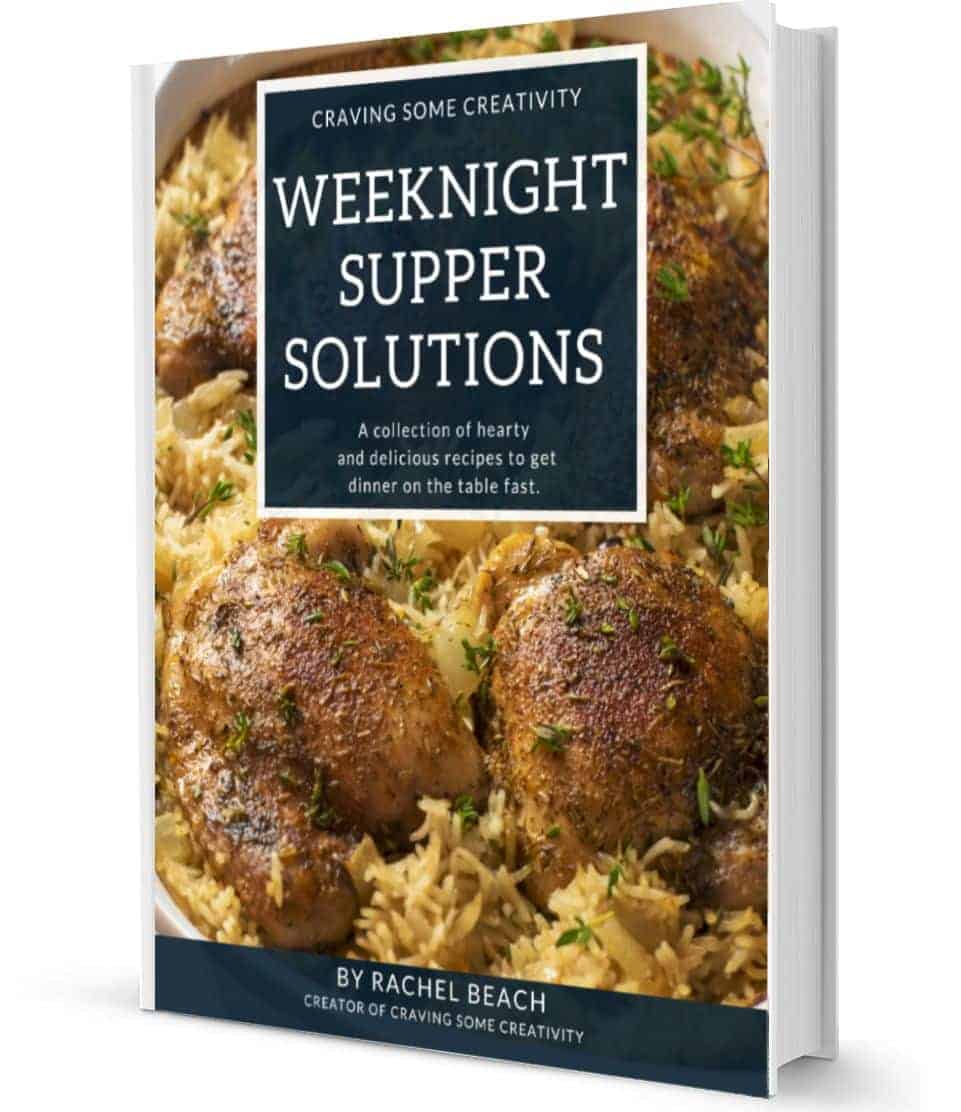 Not Sure
What's For Dinner?
Signup for recipe updates and get a free cookbook of Easy Weeknight Supper Solutions!