I made these delightful burgers last weekend for two reasons. First, my husband's love of all things beef is well-known. I know most people would say that is normal for most men and simply any burger, hot dog, or steak will do. I, however, have the unique challenge that my husband was at one time a real-life white-coat chef. I always strive to find things that he will be impressed by (and ask to add to the regular rotation!)
Secondly, I know that it seems like spring has just begun but soon summer grilling will be in full swing. I was eager to get that last bit of frost out of my bones by firing up the grill and enjoying some husband approved cheeseburgers.
While hubby prepped the burgers, I got all of the toppings ready. I sliced up some lettuce, tomatoes, and avocado. I placed all of these items onto a platter with pickles and the cheese slices. Then put the mayonnaise, BBQ sauce, Ketchup, and Mustard along side of it. This is what I call my "build a burger station" it's super easy to get all these ingredients together and ready to go so your burger is ready right off the grill.
What makes these cheeseburgers special is the mesquite flavored onion strings. They give a nice textural crunch and the flavor is awesome thanks to the Kraft Mesquite Smoke BBQ sauce as a *ahem* secret ingredient. The smoky mesquite flavor was just what these onion strings needed. Hubby told me I should soak them overnight because that is what the restaurants do but I ain't got no time for that and they were still great!
In all of my years of grilling and cooking, I believe that a burger is the best when it is simple. When I want a burger, I want to taste the beef, without being overpowered by garlic or onion salt. Adding excessive seasonings is for meatloaf, not burgers. Gimme the beef!
Frequently asked questions:
What kind of oil should I use for frying?
Vegetable, canola, or peanut oil are what I typically use for frying foods at home. You should use a thermometer to regulate and maintain a temperature of 375 degrees.
What are some other ideas I can use these Crispy fried onions for?
These are so addicting, I could just eat them as a side dipped in bbq sauce or a creamy aioli. You can make a variation of this with grilled chicken as well. They are also delicious as a topping for casseroles, chopped steaks with gravy, or tossed in a bbq chicken salad.
How can I keep the onions crispy?
These crispy fried onions really are the best when they are hot and fresh. You can make them a little bit in advance and store in an airtight container with a towel to absorb any excess oil. Before serving, throw them in the oven at 325 for about 5-10 minutes to reheat.
When the house is finally ready I think I will throw a party and serve these bad boys. So what do you think? Are you ready to get the grill fired up for your own Crispy Onion Strings topped BBQ Cheeseburger?
Crispy Onion Strings BBQ Cheeseburger
Delicious Crispy Onion Straws on top of BBQ cheeseburgers.
Print
Pin
Rate
Ingredients
Fried Onion Strings
1

Medium Sweet Onion or Red Onion

cut into very thin strips

2

Cups

Flour

½

Cup

Buttermilk

½

Cup

BBQ sauce

salt and pepper
Cheeseburger
1 ½

lb

Ground Beef

1

teaspoon

soy sauce

1

tablespoon

worcestershire

You can substitute beef base

pepper to taste

Cheese of Choice

Burger Buns

Assorted Toppings

(Mayo, Mustard, Ketchup, Lettuce, Tomato, Red Onion, Pickles)
Instructions
In a small bowl, combine BBQ sauce and buttermilk until smooth. Add onions. For best results, soak onions overnight but this is not required.

Heat oil to 375 F. Add flour in a separate bowl. Strain onions from buttermilk BBQ marinade. Toss onions in flour until well coated. Transfer to plate and lightly salt and pepper to your preference. Set aside until cheese is melting on burgers.

Incorporate soy sauce, worcestershire, and pepper into meat. Do not over mix, as it will toughen the meat when cooked. Form burger patties to desired size. Grill patties for 5 minutes per side on hot grill or until well done. Tip: If working on a gas grill, place a slotted metal sheet under the grates. This will stop flame-ups from drips to prevent char spots on bottom of burgers. Turn off grill, add cheese to melt.

Add onions directly to hot oil. If necessary, gently break apart with tongs. Cook until golden brown, about 1 minute for very thin onions.
Nutrition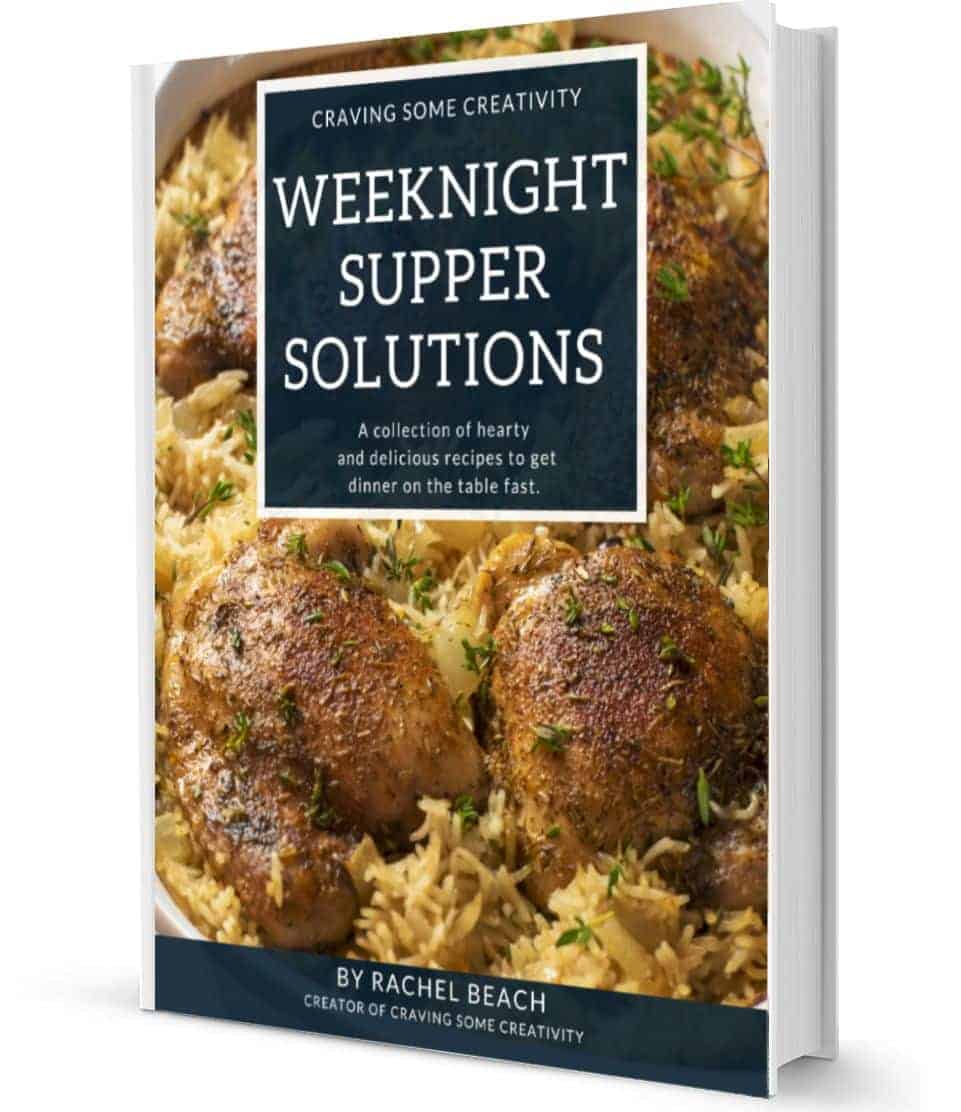 Not Sure
What's For Dinner?
Signup for recipe updates and get a free cookbook of Easy Weeknight Supper Solutions!
More Great Recipes to Try