A delicious fall treat, you can learn to make gourmet chocolate candy apples at home. They also make a fun fall activity and party favors.
Making Candy apples screams fall, doesn't it?! Even though fall isn't technically here just yet, I am really looking forward to these tart apples covered in a sweet coating of our favorite candies. Last year, I had a fun Halloween party coming up and I wanted to make some edible favors to take home. These classic candy covered apples are pretty easy to make and you can dress them up with chocolate, caramel, candy bars, nuts, and even pretzels!
Almost every year for Halloween, I misjudge the amount of candy to have on hand, and then there is this huge excessive amount of candy around the house. Making candy apples is a great way to use up some of that excess and we give them out as gifts. Everyone loves them and my own temptation is kept in check. (yesssss!)
Frequently asked questions:
What ingredients work best in making chocolate dipped candy apples?
I personally prefer granny smith apples, but any mildly sweet or tart apples will work such as gala, golden delicious, or braeburn.
My personal favorite melting chocolate is Dulce Frutta, which you can find in most grocery stores in the produce section, but I am linking it just for your reference.
Hard candies seem to work best or at least look better, but you can also use softer candies or candy bars if you cut them up with a knife.
How long do chocolate candy apples last?
These candy apples will last about a week if stored properly. They can be kept in the refrigerator, but it is not necessary. They should be kept in an airtight container or individually wrapped in plastic to prevent air exposure.
Want more edible treats that kids can make with you? Here are some ideas!
Gift Giving Halloween Party – At the party, we wrapped them in plastic favor bags and let the guests choose a festive ribbon or two. Aren't they so cute?!
Chocolate Candy Covered Apples
A delicious fall treat, you can learn to make gourmet chocolate candy apples at home. They also make a fun fall activity and party favors.
Print
Pin
Rate
Ingredients
Apples
10

apples

granny smith, golden delicious, or gala are great to use

16

oz

Chocolate Fruit Dip that hardens to a shell

I got mine in the fresh fruit section

Candy choices

Variety packs are good like mini-M&Ms, Twix, butterfinger, toffee, or pretzels and nuts
Tools
10

extra-long lollipop sticks

hammer or kitchen mallet

wax paper

plastic sealable bags

small, deep bowl or container with a rounded bottom

I used an ice cream bowl but anything large enough for the apple to fit in will be fine.
Instructions
Apples should be refrigerated for at least 30 minutes prior to dipping. If using candy bars with caramel or other soft components, I found it easier to freeze them for 20 minutes prior to chopping. This includes TWIX® and SNICKERS®.

Finely chop the candy bars by hand. Put into a smaller bowl. Put them back in the freezer or refrigerator to keep cool and the caramel from sticking. Put the M&M's® into a plastic sealable bag. Using something heavy like a kitchen mallet or a hammer, crush the M&M's® up into consistent sized pieces.

Remove the stems from the apples. Stand the apples on a flat surface, stem side up. Insert the lollipop sticks vertically through the center core all the way to the bottom of the apple. Tap the stick with a hammer to push the lollipop stick down if you need to.

Set out an assembly line with the bowls of candy bars, spoons, and apples on wax paper. Follow the directions on the chocolate bark to melt completely.

Work one apple at a time. Tip the container (about 45 degrees) until the chocolate pools to one side. Insert the apple into the chocolate. Swirl and turn the apple to coat with the chocolate until the sides are completely covered as you desire. When finished, turn the container upright and shake off excess chocolate by banging the lollipop stick against the rim. The apple should not touch anything while the excess chocolate falls off. Gently press the chocolate apple into the desired candy bowl. Lift and turn to a new area to dip until all sides are coated. You can use your fingers to sprinkle additional candies over top to fill in any areas that weren't well coated with candy pieces.

Set apples on wax paper to cool and harden. Repeat chocolate and candy dipping for the remaining apples.
Notes
Links to supplies if you have trouble:
Clear flat-bottomed favor bags (optional if giving as gifts). If your apples are quite large, this apple box might work better.
Hammer or kitchen mallet (A rolling pin will do in a pinch, but I like a regular ol garage hammer because it's more precise) Just don't ruin your countertops.
Harder candies generally work better, but you can cut softer ones with a knife.
wax paper
Plastic sealable bags (like ziplock bags)
Nutrition
Serving:
1
apple
|
Calories:
277
kcal
|
Carbohydrates:
64
g
|
Protein:
0.7
g
|
Fat:
3.6
g
|
Cholesterol:
2
mg
|
Sodium:
51
mg
|
Potassium:
44
mg
|
Fiber:
7.1
g
|
Sugar:
47
g
|
Calcium:
30
mg
|
Iron:
1.8
mg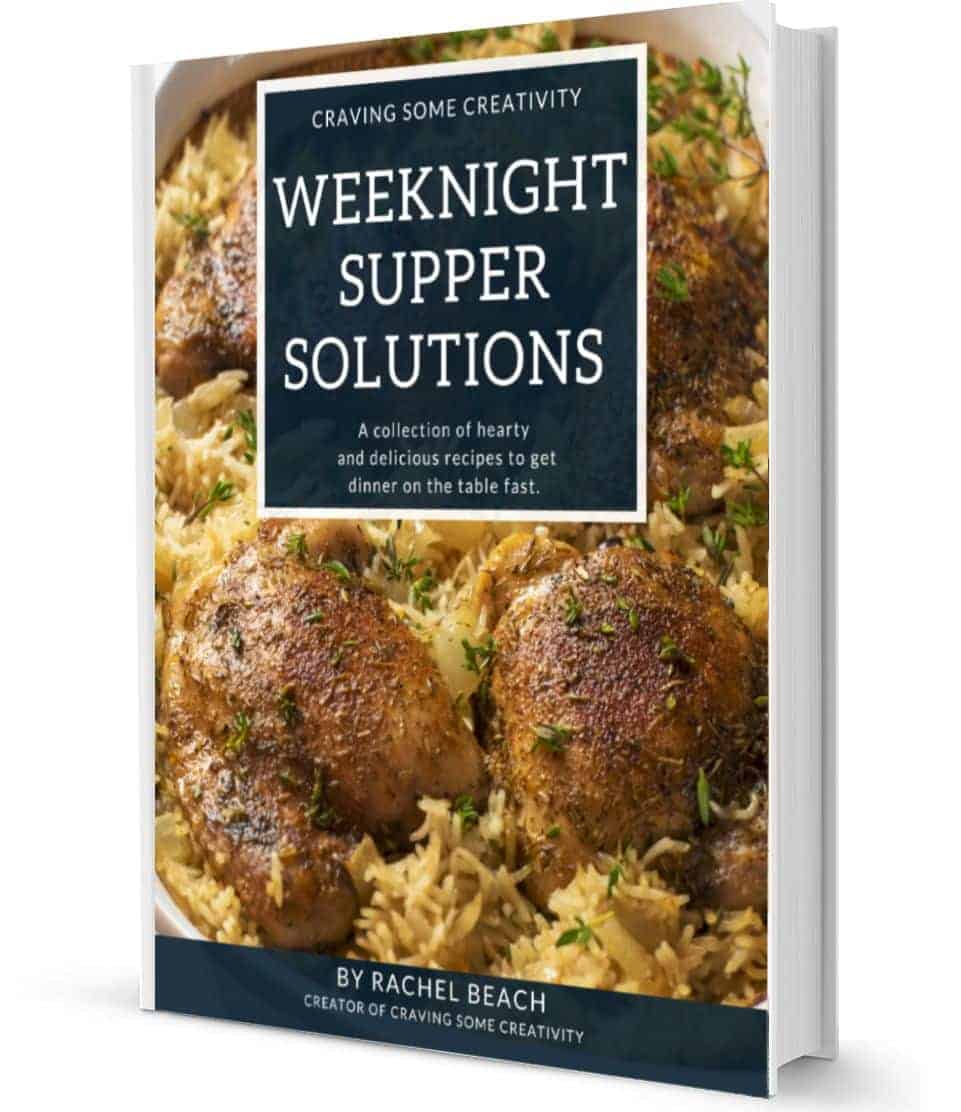 Not Sure
What's For Dinner?
Signup for recipe updates and get a free cookbook of Easy Weeknight Supper Solutions!
More Easy Treats and Recipes: