Looking for yard games the whole family can enjoy? Search no further! From classics like capture the flag to giant yard Jenga, these backyard activities are a blast for kids and adults alike.
Outside. The original and best play station. This mama has never been so happy to finally heed the universal battle cry of mothers 'round the world: "Go play outside!"
Let's face it, there's only so many board games, craft projects and baking lessons one can happily endure on their way through summer break before nerves get frayed.
So, if you are looking for great outdoor fun for a party or to get the kids involved in creative play, I put this list together for many of the activities we have done and loved during our family get-togethers.
Outdoor Yard Game Ideas
These popular games are fun for family members of all ages. Turn your backyard into an oasis of exploration and laughter.
1. Giant Yard Dice
Take the board game outdoors and get some much needed Vitamin D! Giant Yard Dice are ideal for playing Yahtzee, poker dice, craps or other dice games.
2. KanJam
Frisbee gets a 21st century update with KanJam. It's fast paced and may take a little practice to get really adept, but it's sure to elicit a lot of laughs.
3. Spikeball
I like the description of this game – If volleyball and four square had a baby, it would be called Spikeball. This game is best with four players, and it's great for kids and adults alike. Kids can play at their level. Adults, feel free to get your competitive juices flowing in Olympic tryouts mode!
4. Giant Yard Jenga
Who doesn't love a game of Jenga? The balancing game gets a colossal makeover in this version. At setup, it starts at over 2 feet high and can stack to over 5 feet high in play!
5. Elite Ring Toss
Ring toss is a classic lawn game for adults and kids that simply never goes out of style. This game can be customized, so it's enjoyable for the very youngest and the very eldest family members. It also requires some fine motor skills, agility and basic math skills. Parenting win!
More Classic Outdoor Games
Create your own Lawn Games
For homegrown backyard inspiration, you often don't have to look further than your very own garage, kitchen or craft supplies.
Cornhole has risen in popularity as the reigning king of backyard games. As an added bonus, it can be played with just two people.
Create your own budget savvy cornhole boards with this tutorial. Not quite ready to call it a night? Light up the holes with these ring lights to keep the fun in full swing after sunset.
---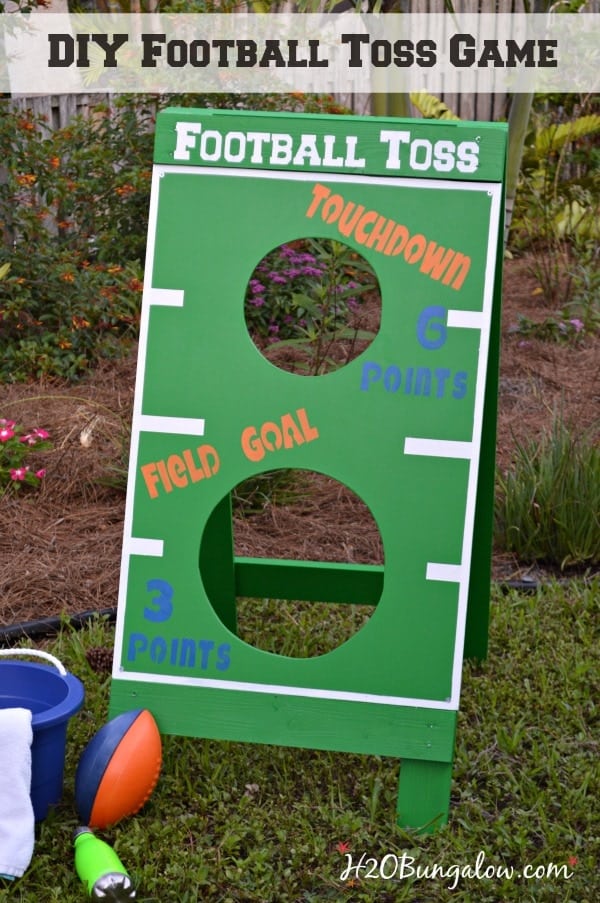 Show off your skills in the off-season! Perfect addition for backyard birthday parties and friendly competition lawn games for adults. I'm definitely building this Football Toss game for my son.
The kids will go crazy when they see this Giant Outdoor Kerplunk! It's inventive, colorful and fun. Suitable for any age group.
More DIY Outdoor Games
Many don't need special equipment!
More Summer Fun Ideas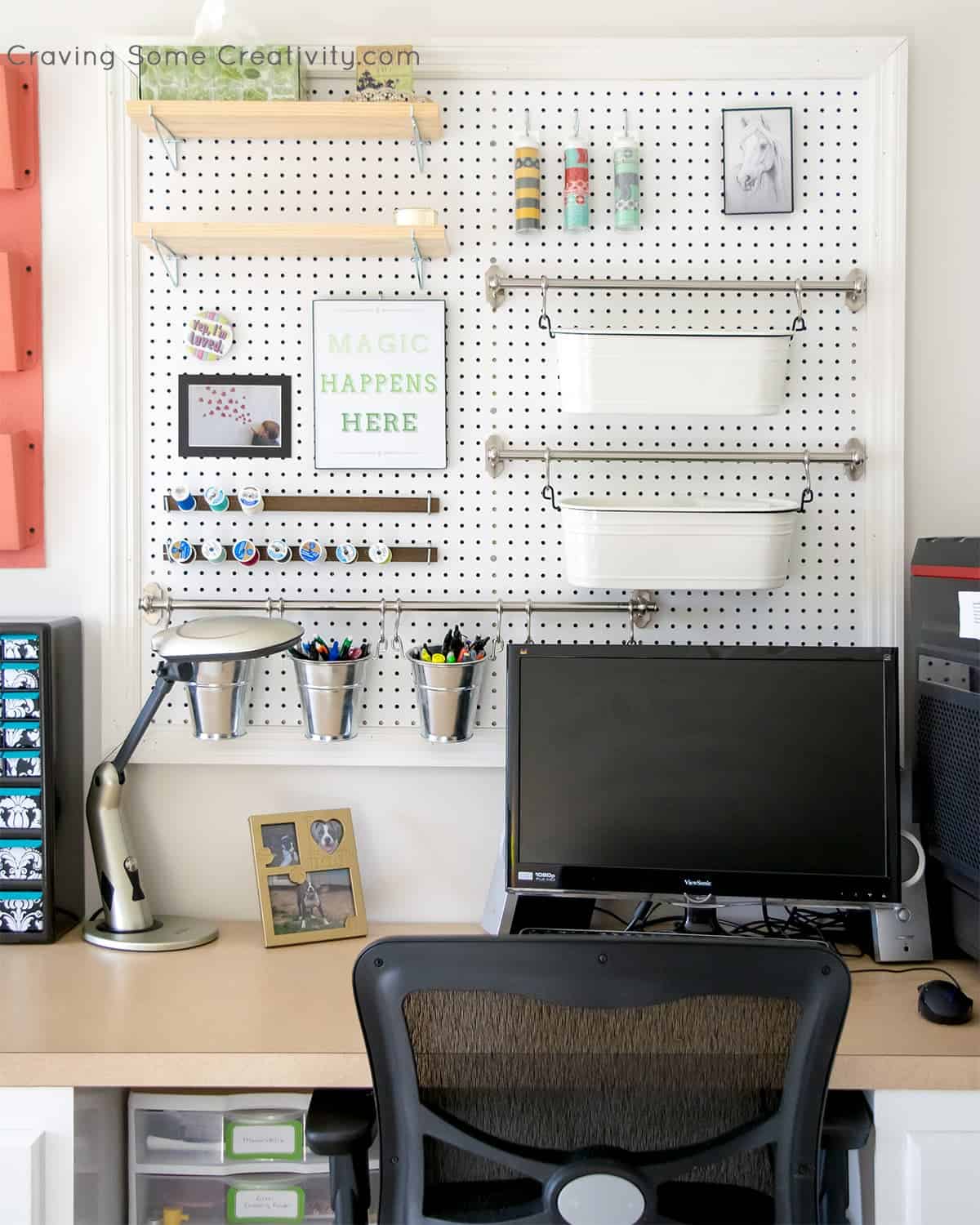 Grab our free series "Weekend Home Projects that will Transform Your Life"
Sign up below to receive updates including free printables, organization tips, home improvement projects, recipes and more!