Key Lime Pie is the creamiest, dreamiest dessert and this is the only recipe I will ever make. Keep the ingredients simple and the baking is so worth it for an authentic, fresh taste!
There are exactly 3 pies I would give my right arm for: pecan pie, key lime pie, and black tie mousse cake from olive garden. I am serious about my pies. There can be no substitute and a failed pie is a devastating error that ruins a whole day. I can feel the summer waning and the garden is starting to overflow with not-quite-ripened butternut squash and sugar pumpkins. As our son heads back to school, nostalgia has hit me super hard this year. But no matter what, I have to enjoy the delights of today. I actually made and this particular pie before my month-long field trip to Nashville and Atlanta, but this post inspires me to give one last hurrah to the delights of summer. Thank you, key lime pie, with all of your tart and creaminess. Seriously, I adore you. (Now I'm talking to a pie, I think I might need some intervention, lol).
There isn't much history to give on key lime pie or memories to share. It is just good, good, good. I have made this pie for well over a decade, usually for parties and potlucks. There is at least one key lime pie fanatic at every party I go to. Great minds think alike I guess, and they all rave about this pie. Can't blame them though, haha. What's interesting to me is how surprised everyone is at how simple and few ingredients it takes to make key lime pie.
Frequently asked questions:
Can you freeze key lime pie?
You can definitely freeze key lime pie and it will last several months. If you add the whipped topping on before freezing it may break down though. If you plan on making it to freeze for later, I would consider adding the topping on once you pull it from the freezer. To freeze, you should allow it to sit in the freezer for 2-4 hours uncovered then pull and wrap with several layers of plastic wrap so that the wrap doesn't stick to your pie. When ready to serve, pull from freezer, top with whipped cream, and allow to thaw slightly on the countertop. Enjoy!
How many limes do I need to make a half cup of key lime juice?
Key limes are smaller than the limes we're used to seeing at the grocery store and can be difficult to extract the juice. You will typically need about 6-8 limes and a little bit of muscle to get the ½ cup of juice required for this recipe.
Can I substitute regular limes for key lime pie?
Key limes tend to be more tart and have a slightly floral flavor as compared to regular limes. You can purchase bottled key lime juice if you are having trouble finding key limes. Another option to get achieve a flavor closer to key limes is mixing equal parts lime and lemon juice instead.
For this dessert, the only tip I can give is to use the best key limes you can find. Bitter or overly sour limes will kill this poor pie. In the 20 or so times I have made key lime pie, I have had 2 failures and both were the result of bad limes. Those were both, of course, many years ago and I learned my lesson. I took one of them to work and warned everyone that it was sour to the point your mouth would pucker. They gobbled it up anyhow and a few actually loved the decidedly sour overkill. Isn't it funny how everyone has a different idea of what is delicious?
LOOKING FOR MORE DELICIOUS CAKE AND CUPCAKES? CHECK THESE OUT:
Key Lime Pie
Key Lime Pie is the creamiest, dreamiest dessert and this is the only recipe I will ever make. Keep the ingredients simple and the baking is so worth it for an authentic, fresh taste!
Print
Pin
Rate
Ingredients
Pie and Filling
14

oz

sweetened condensed milk

1 can

4

egg yolks

large

½

cup

fresh key lime juice

1

graham cracker crust

zest of 1 lime

completely optional
Whipped Cream Topping
1

cup

whipping cream

2

Tbsp

granulated white sugar

½

tsp

Vanilla
Instructions
Preheat oven to 350 degrees F. Follow directions for graham cracker crust on box. In a bowl, whisk together condensed milk and egg yolks thoroughly. Add in lime juice and zest if preferred. Blend until well combined. Pour mixture into crust and bake for 10 minutes. After baking, let cool completely in the refrigerator.

A chilled bowl is preferred for making whipped cream. In a stand mixer or hand mixer, add whipping cream, sugar, and vanilla. Mix at high speed until peaks form. Depending on how stiff you like your whip cream, this can take 2-8 minutes.
Notes
Fresh and ripe key limes are important to the proper taste of this pie. Limes that are too tart or sour will result in a pie that will also reflect those qualities. If you cannot find fresh limes, you may substitute key lime juice. I have heard good recommendations for Nellie's, although it isn't available in my area. Do not use regular limes.
Nutrition
Serving:
1
slice
|
Calories:
444
kcal
|
Carbohydrates:
76
g
|
Protein:
6.6
g
|
Fat:
14.1
g
|
Sodium:
238
mg
|
Sugar:
65
g
|
Calcium:
120
mg
|
Iron:
1.1
mg
What would you make for one last summer hurrah? Or are you just ready to let fall come to town?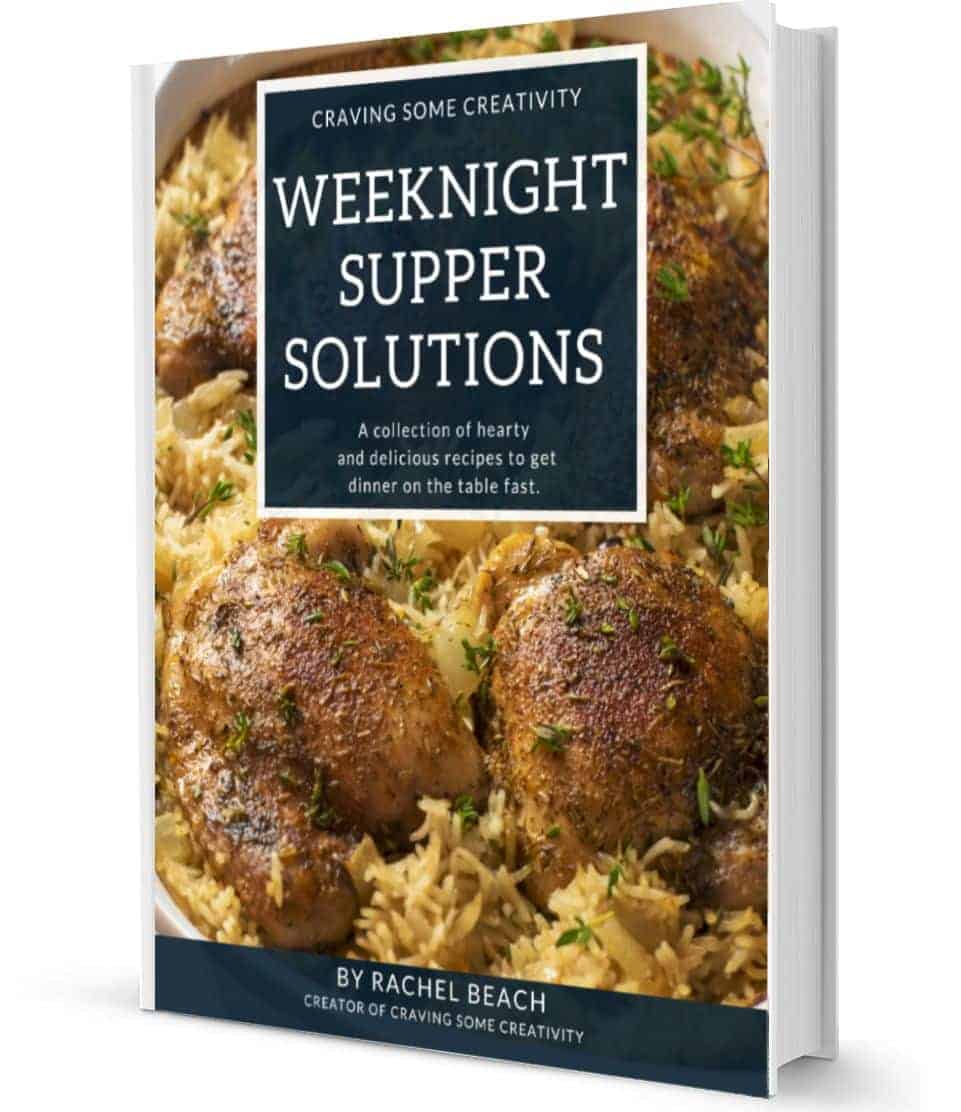 Not Sure
What's For Dinner?
Signup for recipe updates and get a free cookbook of Easy Weeknight Supper Solutions!
Check More of These Great Recipes