All opinions are my own. Summer is in full swing and nothing could be easier than a S'mores Bar. #LetsMakeSmores! For a bit of change, add quick options like these Banana Split S'mores!
S'mores and summer just go together! As with every Fourth of July, we are hosting our family and it looks like we won't get the new deck completely built before the party, but I still want to make full use of the backyard. What better way to entertain the kids than with yummy treats they can make themselves! A S'mores Party is just about the easiest buffet to set up.
S'mores are one of man's greatest inventions, really. You don't need to go camping to enjoy them either. A gas or charcoal grill will do just fine, as will many options for making them indoors like a gas stove or even an oven. The best thing about S'mores is that you don't need a lot of fancy equipment. All you need is chocolate flavor of your choice, marshmallows, graham crackers and a method to roast your marshmallow. Personally, I am a fan of the Hershey's Special Dark but Milk Chocolate is a classic. Any day can be a S'mores day!
I put out everything for the kids to make themselves. Pro tip: If it's 90 degrees and humid outside like it was on the day I took these shots, pre-make up the chocolate and graham cracker bottoms while they are still cool (or in the house). That way, the chocolate will melt on the graham cracker rather than in the wrapper and it's all good.
You can't beat a classic. Nope. But there's just one tiny problem…the mess. Oh, you say, but S'mores are supposed to be messy. And you would be totally right! However, there is messy and then there is the kid who puts the marshmallow in their hair (or on your kid). Messy child of the year…that's my son. I have the funniest pictures to prove it. I remembered making these banana boats around the campfire as a kid and altering them into S'mores was the best way to keep the little rascal at bay. They still have all the oozy-gooey-ness without getting it all over the place.
So here's how you do it: Slice a slit through the banana, but leave the back peel intact. Stuff with marshmallows, milk chocolate pieces, and crumbled graham crackers.
Roll 'em up in foil and pinch the ends closed. Grill on a gas grill or over the coals, either charcoal or wood. Don't put them directly in the flames. I usually keep mine about 8 inches from any direct flame. Cook about 5-7 minutes. The foil will be very hot so remove with tongs or gloves, but the foil cools quickly so you can open them after a minute or two.
For the kids, we added some sprinkles to make it a Banana "Split" S'mores Sundae. Sprinkles just make everything cute, don't they? Seriously, now #LetsMakeSmores tonight!
What are you planning to entertain the kids with this summer? Now that I have shared how we intend to create a fun, memorable family experience this summer with S'mores, I'd love to hear your favorite way to enjoy them too!
Our Newest Recipe Videos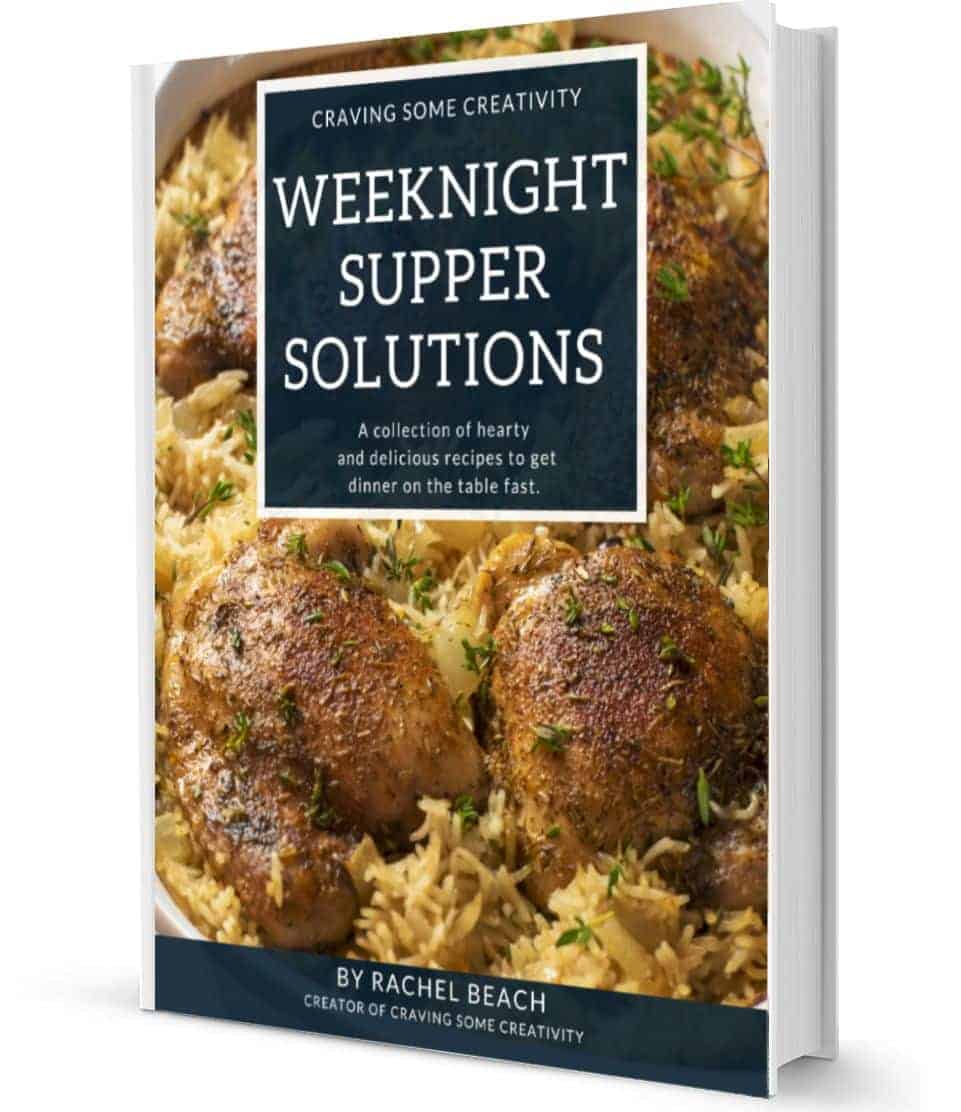 Not Sure
What's For Dinner?
Signup for recipe updates and get a free cookbook of Easy Weeknight Supper Solutions!
More Creative Summer Ideas