I love designing rooms, even when I have no expectation to ever actually put it into my own house. I love a variety of styles and wish I could fit them all in my house but C'est la Vie, I suppose. One of the things I want to do this year on the blog is a monthly design board. For January, I am sharing this dramatic and sophisticated living room. It feels right for a winter style. This design plan reminds me a bit of Holly Golightly in Breakfast at Tiffany's although I remember her apartment (and life) was a bit more of a disaster in the movie. I used contrasting and graphic elements paired with a few french country pieces. The flowers give the room a bit of life. Even though I am no aficionado of Audry, white tulips were her personal favorite.
*This post may contain affiliate links.
In life and literature, I am a huge fan of juxtaposition. Contrasting elements and colors add to the drama of this room while the cream colors keep it grounded and warm. In my vision, the dark grey would be the wall color but if you're not that adventurous, the lighter grey is also superb.
Click on any picture for the source!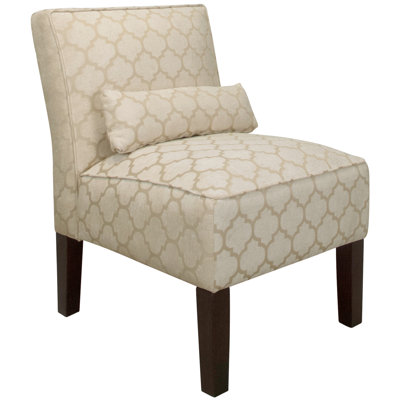 Candice 5 Light Chandelier / Glimmer 4-Light Flush Mount / Table Lamp with Empire Shade
Hudson Park Ivory/Navy Geometric Area Rug
This rug says Navy so I am not entirely sure of the color. Therefore, I have also included an alternative: Geometric Black Area Rug
Criss-Cross Pillow / Pin-tucked Pillow / Shimmer Velvet Pillow
Candlesticks / Geometric Mirror and Budget Option / Tulips / Painting / Hydrangea
Curtains: Dark Steel Grey / Iron Gate White
What do you think of this sophisticated living room? What design style or room would you like to see next month? Let me know in the comments below! I am considering rustic global but who knows what I will be inspired by before February.