Are you a fall or Halloween decorator? Why can't we be both?! These fall Halloween decor ideas save time, money, and storage space you can enjoy both at the same time! Plus, budget tips to mix colors and more ways to create a spooky, coy atmosphere.
I feel like I can finally say Happy Fall, and not fear the backlash of summer trying to hang on just a bit longer with 90+ degree weather. I am so ready to pull out the cozy cardigans and go homebody status until the leaves change color.
We are smack dab in the middle of a living room makeover and finishing the kitchen, but Fall is the season of change and decorating is fun. Perfection is overrated and I know that we always have several projects going on anyhow. While I am waiting on the new furniture, this also a great time to show some of the sneak peeks to the changes we are making.
Truth be told, I have never decorated for Fall before. Although Fall is my very favorite season, between getting ready for back-to-school, and then decorating for Halloween, Thanksgiving, and Christmas, it's just too much. I can't redecorate every month, so I am mixing Fall and Halloween decor. Easy-Peasy and I get to enjoy both longer!
Fresh greenery mixed with items you already have is one of the best ways to add some fall decor. Although I love seeing all those Instagram shots of towers of decorative pumpkins, I am a budget minded girl. (How do they afford that?!) Mums are easy to care for and last all season, but also shopping your back yard for pinecones, acorns, and even logs are also fabulous budget ideas to incorporate natural fall accents.
For the coffee table, I re-purposed some items I already had like books and the vase (which is actually a table lamp base). I added some Target Dollar section Pumpkins and a Dollar Store Leaf for fall effect. A batch of grocery store flowers added some pop. One of the most versatile decorating items is plain white candles in all shapes and sizes. They can be spooky for Halloween, magical for Christmas, and even romantic for Valentine's Day.
I'm a fan of spooky and frightening, but nothing too macabre. My Halloween party mantel decorations from last year made another appearance with a few changes. I kept the original symbols: The Clock from the Masque of the Red Death, the infamous raven, and books. I am still on the hunt for a few items, but this year I added some pumpkins and the lanterns for festive pops of orange. Decorating this year made me realize an idea for the mantle and we are planning a makeover soon.
An easy place to add fall color is the kitchen. Mix in what you already have with some fresh food finds of the season. Mini-pumpkins, apples, artichokes, pears, squashes and gourds, and berries work great with a wide range of color schemes.
The kitchen is subtle but festive and simple ideas are the best! Plus, my family eats apples almost every day, so these will be gone in no time.
Welp, back to work for me! I've got a deck to stain and mulch, a fireplace to makeover, fence repairs, and a laundry list of chores that I am avoiding. Really though, I just want to curl up with a good book and some warm chai.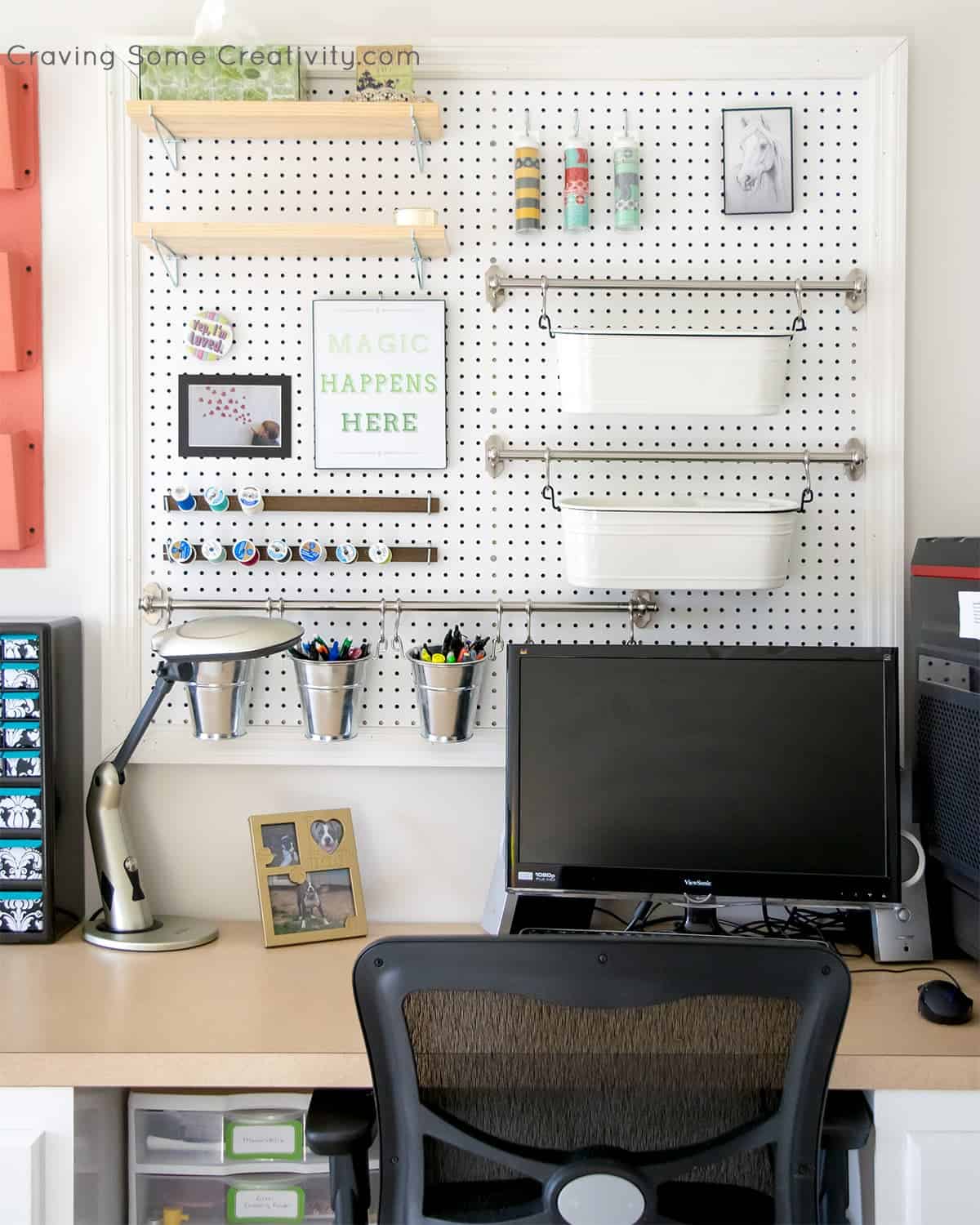 Grab our free series "Weekend Home Projects that will Transform Your Life"
Sign up below to receive updates including free printables, organization tips, home improvement projects, recipes and more!
More Fun Fall Ideas