Welcome to our Christmas home tour! This living room includes neutral decorating ideas with thrift store decorations, a vintage train set and more Christmas crafts.
Merry Christmas to you and your family! It feels so good to finally say that since our house has been decorated for the holidays since late October. Christmas decorating is usually done very early to get ready for the internet.
Even though we moved to this house a little over 4 years ago now, we are still slowly renovating so there isn't a huge budget to blow on Christmas decorations every year.
Our house has come such a long way thanks to a lot of DIY home improvement projects, using what we have, and a lot of elbow grease, as I call it. In fact, this year, I borrowed some sentimental finds from my Mother-In-Law to create a magical Christmas atmosphere on a low budget.
So grab some coffee (or tea) and visit with us awhile!
Check Out Our Best Christmas Decorating Ideas
This is one of four trees we have, (yes, really) but two are smaller trees. Our other trees include the Cozy Christmas Fireplace in the living room and a DIY advent calendar tree upstairs. This one is my Woodland Animals themed tree.
I apparently forgot to turn the lights on when I took this photo, but the lights at night are one of my biggest joys during Christmas!
I didn't really change any of the decorations this year, except to add the small lanterns I got on sale, but it does seem to look quite a bit different from last year.
DIY Christmas Village Display
And this year's new addition is a Vintage Christmas village set. Especially with the train like this running around it, this set brings the sentimental happy for me. While I didn't have a train under our tree as a kid, the tiny train chugging along around the cute little village brings out the kid in me.
Christmas Decoration Sources
Click on the picture to take you to some of the products used in our front room decorations.

Tips for Displaying a Christmas Village
Some simple Styrofoam blocks, white sheets, and faux snow create the snowy little town. The tree skirt is a bed sheet with lines that remind me of wood grain.
It takes some time to put together a Christmas village display, especially with all of the lights and such. This set is battery operated, but the sheets are excellent for covering any cords you may have.
Using a variety of heights adds interest and looks like a quaint town upon a hilltop. I especially love the little church overlooking the village as well as all the snowy trees and accessories which add a sense of realism to the Christmas village.
Every year, we host my husband's family for Christmas. I can't wait to see everyone's face light up when they join us for Christmas this year seeing the train and the animated ornaments.
Because, really, it's about the family who love us and spend time with us. For us, and I hope you as well, that is the joy that this time of year brings!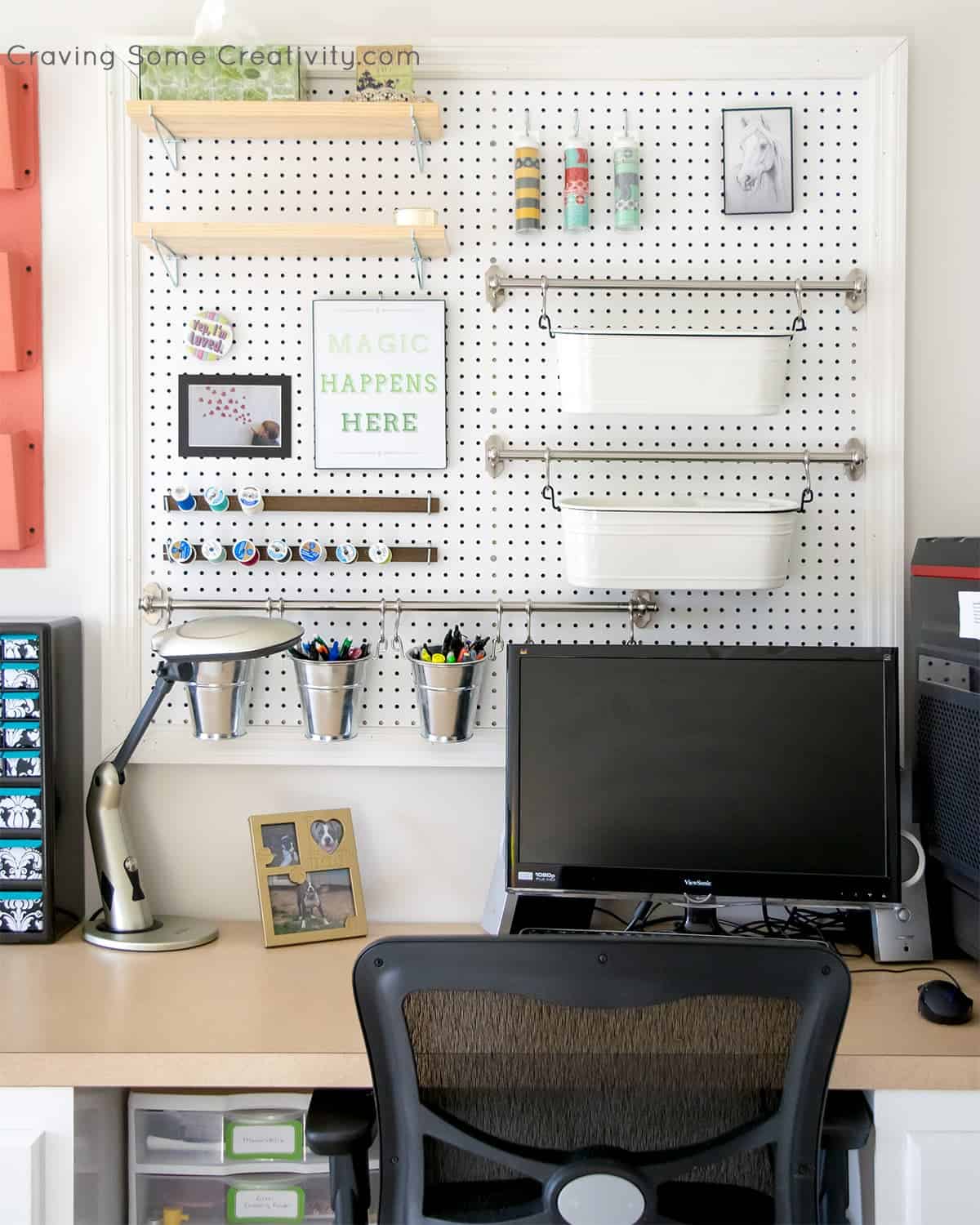 Grab our free series "Weekend Home Projects that will Transform Your Life"
Sign up below to receive updates including free printables, organization tips, home improvement projects, recipes and more!
More Christmas Decorating Inspiration