Looking for some Avengers Party ideas? This movie marathon is sure to entertain with everything from amazing party snacks, games, and favors to bring out the superhero in you.
My son's birthday was last month, and I couldn't get it together to host the party that I wanted to give him. I made it up to him, though. We are all Marvel fans around here and with the release of MARVEL'S The Avengers: Age of Ultron, a movie marathon party was perfect.
I really got into planning this party. I included food that I thought was appropriate for each character.
Avengers Party and Movie Snacks Menu
Veggie Tray (Hawkeye Arrows)
Chocolate Dipped Cookies (Black Widow Bites)
Chips and Dip (Iron Man)
Fruit Tray with Strawberries, Blueberries, Bananas, and Marshmallows (Arranged like Captain America's Shield)
Movie Treat Box with Avengers-themed food items
Chocolate Cupcakes Featuring the whole Avengers team
Hulk's Radioactive Punch and Avengers Themed Dr. Pepper Cans
The whole gang made it too! Iron Man, Thor, Hawkeye, Natasha Romanoff, The Hulk, and my personal favorite, Captain America!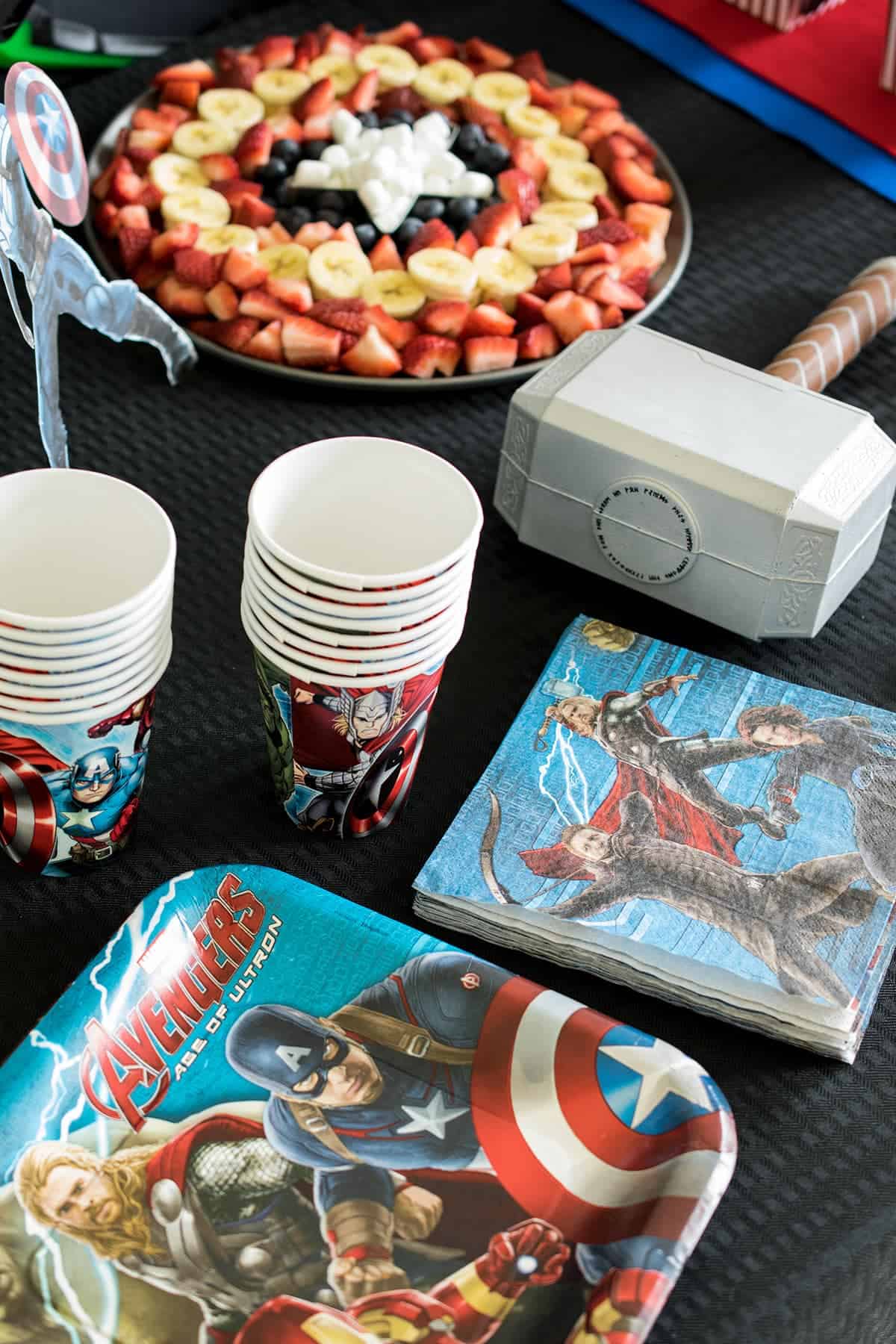 I am a big fan of cupcake toppers. Especially with easily recognizable characters, the kids love them too. It's like their cupcake just got cooler with their favorite character on them. And they show all their friends – "Hey, I got Iron Man!"
The cupcake toppers and the stand-up superheroes are just pictures I printed directly from the internet and cut out. I printed the superheroes at 8×10 on white cardstock. They have popsicle sticks cracked in half and glued to the legs in order to stand up.
Since this particular party was from Avengers: Ultron, the big bad made an appearance. But I kept him in line. That disapproving momma stare is like its own superpower.
Everyone got their very own movie snack box with Avengers-themed goodies.
Looking for More Party Ideas? Look no further, we have lots!
As a party favor, the kids got to make their very own superhero capes! I cut the capes out of felt and attached Velcro to the collar area. I bought foam shapes and letters, glitter glue, and markers. I then told the kids that they are being picked to be the next Avenger, but they need a costume. The kids had a blast with this project!
Stars were quite popular as you can tell! Although we did take this picture, the glitter glue takes a few hours to dry (more for globby areas).
Everyone got into the spirit with some of the fun toys like Thor's Hammer and Captain America's Shield. I love that it's such an easy party to do!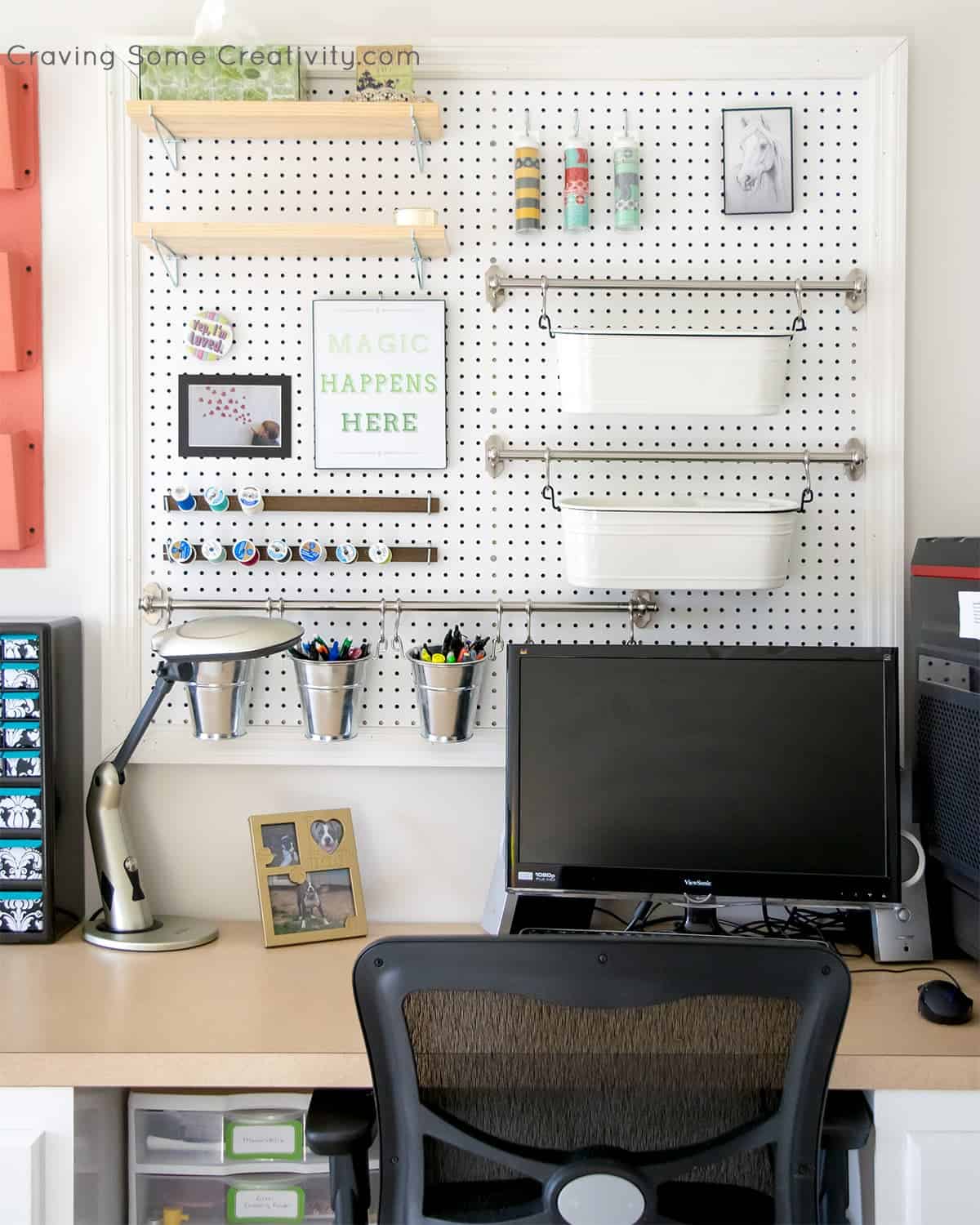 Grab our free series "Weekend Home Projects that will Transform Your Life"
Sign up below to receive updates including free printables, organization tips, home improvement projects, recipes and more!
More Party Ideas