Looking for ideas on making a cute artist party? This art party activities are sure to be a hit with little adult assistance.
Summers are filled with trips to the pool, crafts, a lot of work around the house, and Mommy-Son outings. However, as of late, my loving only-child has been missing his school friends, and, with school still a month away, a fun filled play date was just the solution! It presents a wonderful opportunity to connect with other parents while the kids get some much-needed social interaction and fun time, too.
With play dates happening less than they have in his younger years, I wanted to dress this one up a little more than usual, without being overly complicated. After all, summer should be for relaxing!
Art Party Activity Ideas
For an art birthday party, there can be several different stations set up for different types of masterpieces. Some art station ideas include:
small canvases with washable watercolor paints
large roll of paper like this with crayons and markers (pre-drawn designs are great!)
clay for making sculptures
jewelry station for making necklaces
melting and making your own crayon shapes (these molds are so cute!)
coloring stickers for friends
throwing paint filled balloons at a giant canvas
tie-dying t-shirts (adult supervision required for this)
using multi-colored sprinkles to decorate your own ice cream scoop or cupcakes
This table was actually a piece of cake to setup. (lol, get it?!) A simple plastic tablecloth, some rainbow cardstock, and coordinating t-shirts to keep their clothes clean. Our chosen art activity was a marble resist technique using dish-washing soap that I will be posting a tutorial for soon. It was so fun, but a little messy.
The super simple centerpieces are empty paint cans with tissue paper and a few paint brushes in them. Doesn't get any easier than that!
My husband had the brilliant idea to add place cards for the kids to make them feel special and to make sure there was no fighting over a particular color. These place tags took only minutes to make with rainbow cake pop sticks and hot glue to make fun art easels.
But the real highlight and surprise for these budding artists was decorating their ice cream cake. My son always asks for an ice cream cake for his birthday and other special occasions. And with July being national ice cream month, an ice cream cake seemed like the perfect choice.
For the playdate, I set out various brightly colored candies, sprinkles, and sauces so that the kids could personalize their own special ice cream cake slice. Part ice cream shoppe, part artist's creations…this activity was thoroughly enjoyed by the kids.
Looking for More Party and Play Date Ideas? Check out our other parties!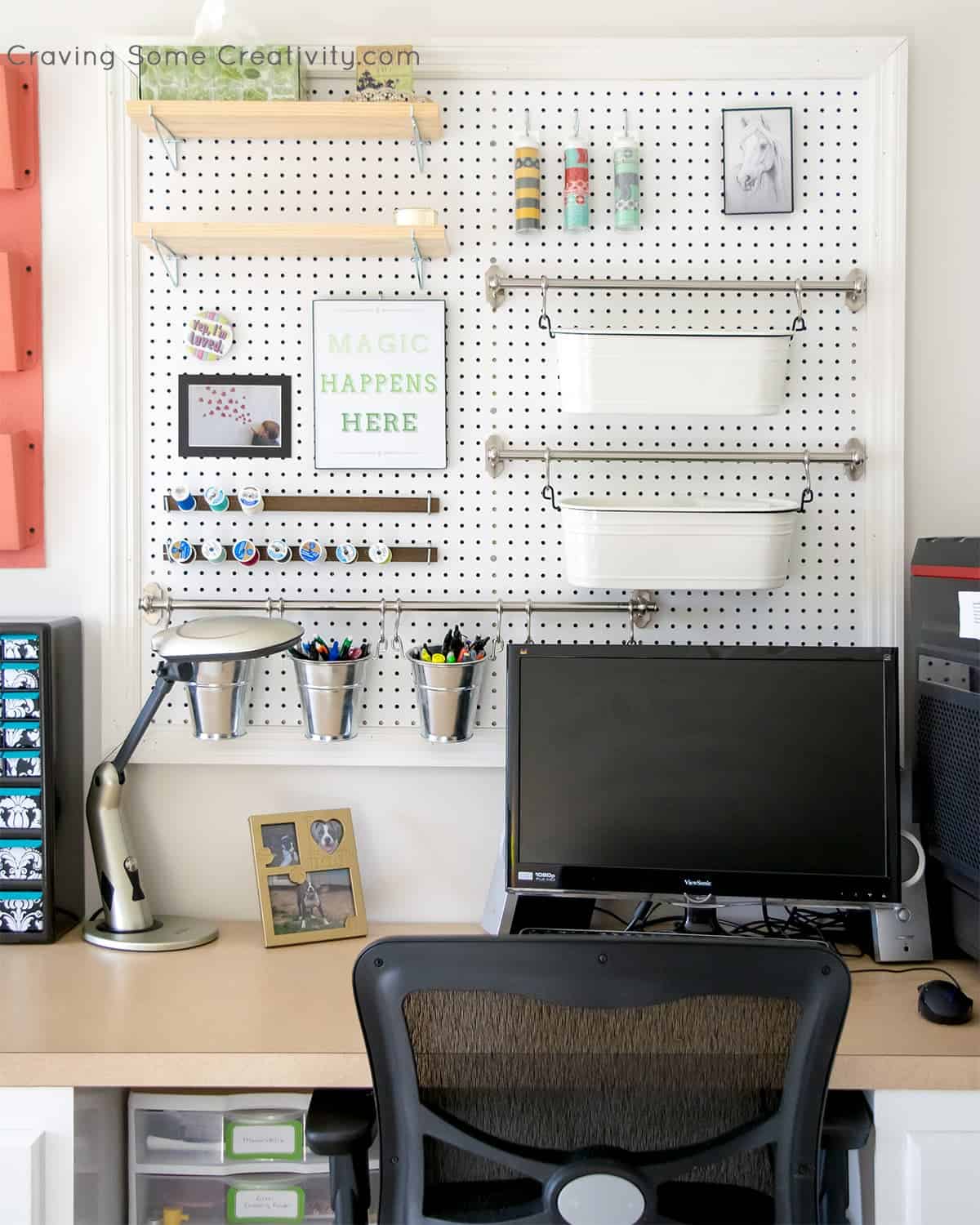 Grab our free series "Weekend Home Projects that will Transform Your Life"
Sign up below to receive updates including free printables, organization tips, home improvement projects, recipes and more!
More DIY Party Ideas