After seeing all the goodies from CHA, I decided it is time to purge some of the stash to make room. It is hard for me to justify buying new stuff when I have a 2 inch stack of paper collections I haven't used yet. I am sure others feel the same way.
I collect neutral scrapbook papers. Neutrals are great in layouts when I need to fill in something. In fact, I have pads of neutral ledgers and papers in my stash that need to get used up. So I decided to challenge myself by making an all neutral layout. Of course, its me and I can't help myself, so some bright accents were a must. Here is the completed scrapbook layout:
I used trims created from my spellbinder's dies to create the trims and layered them across the bottom of the scrapbook page.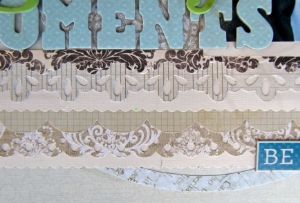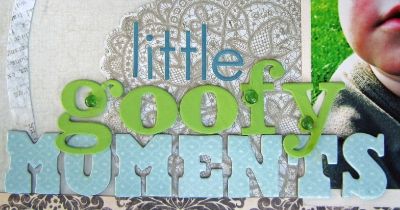 This is so fun cleaning out my stash! Why didn't I do this ages ago? Oh wait, I did, I just bought more (shhhh, don't tell hubby).  I heard a rumor we are getting quite a bit of snow tomorrow so maybe I can do more.
Have a great day!
Check out my Facebook page for more beautiful layouts and inspiration!