Hi!
Are you as tired of winter as I am? This is so different from my usual excitement at the very possibility of large snowfalls and frigid temperatures. But now, I am officially over it. I found myself staring woefully at my spring dress collection this morning. I have been making gardening plans and slightly obsessed with picnic baskets. Spring, please roll in with all your glory. Tomorrow would be nice…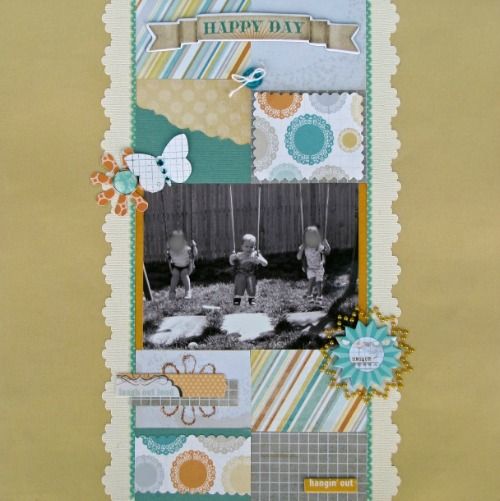 In the meantime, at least I can scrapbook pictures from past spring escapades! I have a rather large "stash" or paper collections and embellishments that I save until I find the right layout. This 12×12 inch layout features one of my all-time favorite paper collections, Follow Your Heart, from My Mind's Eye.
Note: I never like to include photos of other people (especially children) on the internet without their parents express consent so I blurred the faces.
Have a great day!
Looking for more scrapbooking layouts and crafts? Follow me on Pinterest